Home » From the Commissioner
Porter Picked for Profile Award
New Hampshire Department of Agriculture, Markets & Food (November 16, 2012)
A highlight of the New Hampshire Farm Bureau Federation (NHFBF) annual meeting is the announcement of the organization's prestigious Profile Award recognizing individuals for outstanding service to agriculture and rural life. At the annual meeting held November 2-3 in Portsmouth, the organization honored John Porter with the 2012 Profile Award.
Best known for his long career as UNH Cooperative Extension dairy specialist, Porter has earned the respect and affection of many in the farming community for his tireless dedication and service, his thoughtful and informed advice, and his knack for connecting people with the resources and contacts they need. Since retiring in 2006 he has continued to work part-time for UNHCE, and has provided consulting services in farm planning throughout the Northeast.  NHFBF President Jeff Holmes noted that Porter "always considered his position more than just a job— it was an opportunity to be part of the agricultural community in which he grew up and desired to continue to serve.
This sixth-generation New Hampshire farmer also continues market gardening and PYO blueberry enterprises at the home he shares with his wife Martha in Boscawen, NH.  He grows bell peppers for sale to local restaurants as Porter's Perfect Peppers, and has added Porters Perfect Potatoes to his portfolio.  He grew up on a dairy farm on Hardy Hill in Lebanon where he worked with his family until graduating from UNH in 1971 with a Bachelor's in Animal Science. Those early experiences growing up on the farm inform the popular stories he contributes to the Weekly Market Bulletin. He went on to earn an M.S. in Animal Nutrition and a minor in Farm Management at Cornell, and an MS in Education Administration from Bob Jones University.
Holmes noted that Porter is always willing to help out the farming community as a volunteer with countless programs and organizations including Granite State Dairy Promotion, 4-H dairy programs, shows and judging, Farm & Forest Expo Board, farm safety initiatives like the NH ROPS Rebate Program, NH 4-H Foundation, NH Grange Foundation, National Dairy Practices Council, NH Historic Barn Committee and New England Green Pastures committee. Porter is active in his local community and church, and is co-author with retired UNHCE Engineer Francis Gilman of Preserving Old Barns and editor and co-author of The History and Economics of New Hampshire Dairy Industry.
* * * * * *
            On their tour two weeks ago, members of the Ag Advisory Board expressed wishes that more people could tour the extensive greenhouses at D.S. Cole Growers in Loudon. The series of high-tech houses from the Netherlands are high, wide, and filled with color. D.S. Cole produces large volumes of high-quality flowering plants for wholesale markets, including many independent farms and garden centers.
This Saturday D.S. Cole is opening the wholesale growing greenhouses to the public for holiday open house tours. "This is not a sales event," Doug Cole stresses. "As a wholesale operation we do not sell to the general public. Please come enjoy the spectacular color of over 32,000 poinsettias and 10,000 cyclamen that have been grown for the holiday season." D.S. Cole Growers is located at           251 North Village Rd. in Loudon. The open house is Saturday, November 17 from 10:00 AM to 1:00 PM. Take guided tours at10:00 and 11:00, or browse on your own. Visitors will learn about poinsettia growing and see some of the new and unusual varieties. Cameras are welcome.
State Conservationist Rick Ellsmore reminds folks that the deadline for the next round of  USDA Natural Resource  program funding is December 3. Those new to the system need to allow extra time to establish landowner eligibility with USDA. See Ellsmore's guest column in this issue of the Bulletin, and contact your county NRCS office for assistance.
Lorraine Merrill, Commissioner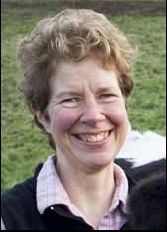 (reprinted from the Weekly Market Bulletin, Nov. 14,  2012)
SUBSCRIPTION NOTE:
The NH Department of Agriculture, Markets & Food Division of Agricultural Development compiles market information and publishes the Weekly Market Bulletin for the agriculture community. The Bulletin is the department's 'publication of record' and includes appropriate industry notices, announcements, seasonal information and market survey data. Subscribers may advertise in the popular agricultural classified advertising at no charge. One-year subscriptions are $28 for delivery by U.S. Postal Service, or $22 for delivery by secure internet. Sign up for the Weekly Market Bulletin by calling the office at 271-2505 and providing a credit card for payment; or visit the office at 25 Capitol St., Concord; or mail in your request with a check. Be sure to provide your address, phone number, and if you are requesting an online subscription, an email address.