Home » From the Commissioner
Pete & Gerry's Wants a Few Good Poultry Farmers
New Hampshire Department of Agriculture, Markets & Food (December 18, 2012)
It's not just small and backyard poultry flocks that are proliferating in the state. Pete & Gerry's Organic Eggs in Monroe saw sales grow 70% this year. Sales will top $50 million in 2012, and are projected to reach $70 million next year. The recently completed egg processing facility at the farm in Monroe doubles their capacity. The management team at Pete & Gerry's is hoping owners of smaller layer enterprises, or others such as dairy farmers looking to diversify, will consider contract growing to help fill that demand.
The business now known as Pete & Gerry's started as a family egg farm more than sixty years ago. The third and fourth generations have developed their specialty brands as a leader in humane, environmentally responsible and sustainable egg production, with retail and food service customers throughout the eastern third of the United States.
For a business rooted as a family-owned and operated poultry farm committed to sustainable and humane production practices, such rapid growth is a challenge to accommodate and stay true to those principles, explained Jesse Laflamme, manager of the business and great-grandson of founder Robert Ward. He says that's why the family has chosen a model of recruiting small family farms to help meet the growing demand for their egg brands, rather than just continuing to expand at their home farm.
Pete & Gerry's contracted with their first grower in 2001, adding more grower farms as demand grew. Currently 35 family farms located around their market range—in North Carolina, Ohio, Indiana, Pennsylvania, New York, Vermont, Maine and New Hampshire—produce local eggs for the areas where they are sold.
Karl Johnson, marketing director for Pete & Gerry's, says they anticipate needing 200,000 additional hens in northern New England in the next 12 months. Their goal, Johnson says, is to recruit five to 10 new farms in the three-state region to provide this additional capacity. Contract farmers provide the building, utilities and daily care and egg collection. Pete & Gerry's provides the hens, the feed, and flock management assistance, and processes and markets all the eggs.
Barns are typically 20,000-hen facilities, like the one Paul Ward just put up on his farm in Monroe. Paul is the second Ward family farm to join the contract grower program. Dave Rolfe of Belmont raises pullets for Pete & Gerry's, too.
The additional contract farms will create significant economic impact in their communities, Johnson notes. Construction of the henhouses will generate an estimated $3 to $4 million in local building business in the first year, plus $1.5 million in annual farmer revenue and ancillary revenue for local suppliers.
"The company's commitment to cage-free, organic eggs remains unchanged as we add more family farms," states a Pete & Gerry's recruiting flyer. "We require our contract farms to meet our strict standards for humane treatment, bio-security, egg quality and cleanliness."
Certified organic eggs account for 50% of the company's sales, while their Nellie's Nest line of cage-free eggs makes up 40%. Johnson says Nellie's Nest sales grew the fastest this past year. An additional 8% of sales is for Nellie's Nest liquid eggs—marketed primarily to food service outlets, including restaurants and university and school dining services. Pete & Gerry's Organic liquid eggs will soon be available as well. Pete & Gerry's Heirloom Eggs represent the remaining 2% of sales.
Johnson reports that Pete & Gerry's is working with ag lenders to develop a model farm business plan that will include detailed building plans and costs, plus revenue and expense projections. Their hope is to streamline the application process and provide reliable, detailed information for lenders. Interested farmers can contact Johnson at 603-638-2827 or by email at karl@peteandgerrys.com.
Lorraine Merrill, Commissioner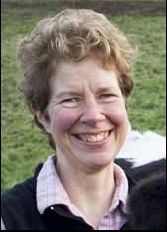 (reprinted from the Weekly Market Bulletin, December 12,  2012)
SUBSCRIPTION NOTE:
The NH Department of Agriculture, Markets & Food Division of Agricultural Development compiles market information and publishes the Weekly Market Bulletin for the agriculture community. The Bulletin is the department's 'publication of record' and includes appropriate industry notices, announcements, seasonal information and market survey data. Subscribers may advertise in the popular agricultural classified advertising at no charge. One-year subscriptions are $28 for delivery by U.S. Postal Service, or $22 for delivery by secure internet. Sign up for the Weekly Market Bulletin by calling the office at 271-2505 and providing a credit card for payment; or visit the office at 25 Capitol St., Concord; or mail in your request with a check. Be sure to provide your address, phone number, and if you are requesting an online subscription, an email address