Home » From the Commissioner
On-Farm Food Safety Project
New Hampshire Department of Agriculture, Markets & Food (December 29, 2011)
The Food Safety Modernization Act was signed into law just a year ago, on January 4, 2011. The FSMA gave new authorities to the U.S. Food & Drug Administration with the goal of preventing contamination and food-borne illnesses. While an amendment exempts farms (or "qualifying facilities") with under $500,000 in sales, and selling more than 50% of their produce directly to consumers within their own state, those exempt farms must continue to meet state and local standards and regulations.
But even if farms are exempt from the FSMA, if they want to sell to a growing number of wholesale buyers—including some supermarket chains and institutional food buyers, they must achieve GAP (Good Agricultural Practices) certification. GAP is a voluntary program administered by the USDA Agricultural Marketing Service (AMS). Our Division of Regulatory Services is now able to perform the required audits for GAP certification. Currently 13 New Hampshire farms are GAP-certified. Advocates for local food and farms and small and medium-sized farming enterprises remain concerned about the impacts of these ever-more stringent requirements around food safety—whether they are government-mandated, or market-driven.
The On-Farm Food Safety Project is a comprehensive national program that aims to help small and medium-sized farms to develop and implement the food safety plans needed to achieve GAP certification and other food safety standards. The online resources offer fruit and vegetable farmers, food safety professionals and agricultural extension specialists technical assistance to utilize and teach best practices in food safety. Resources available at the website www.onfarmfoodsafety.org include a free, online tool which can be used to generate customized on-farm food safety plans. Designed specifically for small to mid-scale fruit and vegetable growers, the tool is based on a comprehensive risk-based framework, and provides a full set of record-keeping tools for growers to document their food safety programs and provide training for employees.
Designed to be user-friendly, the web-based project was developed by the nonprofit www.FamilyFarmed.org with funding from the USDA Risk Management Agency (RMA). A broad partnership of food and agriculture organizations helped create the program, and joined Agriculture Deputy Secretary Kathleen Merrigan for a recent media event at USDA headquarters to introduce the On-Farm Food Safety Project and show off its ability to mitigate farm-based food safety risks. The voluntary tool enables fruit and vegetable growers to create customized food safety plans, and adopt and document best practices in food safety—all at no charge.
To generate a food safety plan using the tool, the farmer or user answers a series of questions that have been divided into the food safety risk areas—such as worker health and hygiene, agricultural water, previous land use, soil amendments and manure, animals and pest control, packinghouse activities, product transportation, agricultural chemicals, and field harvesting. The tool also offers farmers a full set of record keeping templates to document their food safety efforts, plus other useful food safety resources. Once users have completed their farm's food safety plan and compiled necessary documentation, they have the capacity to apply for GAP food safety certification, which aims to verify that farms are producing fruits and vegetables in the safest manner possible to minimize food safety risks.
"Wholesale buyers are increasingly requiring that farms adopt and quantify best practices in food safety," said Jim Slama, president of FamilyFarmed.org. "We created this tool in order to give farmers access to a system that allows them to meet the needs of these buyers, while minimizing risk."
In her monthly call with state commissioners and secretaries of agriculture, Deputy Secretary Merrigan reported that a diversified fruit and vegetable grower from California had tested the On-Farm Food Safety program—and reported that he figured it had saved him $5,000 in consulting and other costs of meeting the GAP requirements.
Best wishes for a happy and healthy New Year to all!
Lorraine Merrill, Commissioner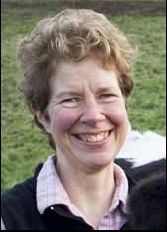 (reprinted from Weekly Market Bulletin, Dec.28,  2011)
SUBSCRIPTION NOTE:
The NH Department of Agriculture, Markets & Food Division of Agricultural Development compiles market information and publishes the Weekly Market Bulletin for the agriculture community. The Bulletin is the department's 'publication of record' and includes appropriate industry notices, announcements, seasonal information and market survey data. Subscribers may advertise in the popular agricultural classified advertising at no charge. One-year subscriptions are $28 for delivery by U.S. Postal Service, or $22 for delivery by secure internet. Sign up for the Weekly Market Bulletin by calling the office at 271-2505 and providing a credit card for payment; or visit the office at 25 Capitol St., Concord; or mail in your request with a check. Be sure to provide your address, phone number, and if you are requesting an online subscription, an email address.