Home » From the Commissioner
Nurseries and Garden Centers Gear Up for Early Season
New Hampshire Department of Agriculture, Markets & Food (April 22, 2012)
Farmers and gardeners are getting a headstart on the growing season with this weather. Visitors to our locally owned nurseries and garden centers are finding tempting displays of plants and flowering trees and shrubs.  Beautiful weekend weather is great for sales. Owners report that for the first time since the recession hit, customers are looking for big items like trees.
A 2010 survey by Nursery Retailer magazine indicates that the big-box discounters' market grab seems to have stalled. After decades of aggressive growth, the lawn-and-garden market share of big-box stores has stuck at just over half. "Despite some unfounded predictions of its demise, the independent garden center and grower/retailer still account for a major volume of sales," noted an article from Farm Credit East.  Surveys indicate most consumers shop both chains and independents, so recognizing that fact "and a focus on being different and better than the box store is critical for success in this market."  And since growers, including our larger New Hampshire plant growers, sell to both the big chains and to independents and farm stand operators, they do best if all marketing channels prosper.
The department's New Hampshire Garden Guide map is popular with tourists and residents alike. The online version can be found on the department's homepage at www.agriculture.nh.gov. To find nurseries, display gardens and garden centers, click on the desired region to view the map and the listings. All the department's promotional publications are open to all at no charge. Call the department at 603-271-3551 for information.
NOFA-NH (Northeast Organic Farming Association-NH) has announced the selection of its first two journeypersons—part of the Northeast regional Beginning Farmer grant from USDA discussed in a recent Bulletin. Todd Horner of Nubanusit Farm Project operates a CSA at the Nubanusit Neighborhood and Farm co-housing community in Peterborough. This year he will distribute CSA shares and sell vegetables, flowers, and herbs from a mobile farm stand, which will likely make cameo appearances at events in the area.
Horner will be mentored by Andy Pressman, a Sustainable Agriculture Specialist with the National Center for Appropriate Technology (NCAT), a non-profit organization whose mission is to help people find small-scale, local, and sustainable solutions to energy and agriculture. Through NCAT's Agriculture Project, known as ATTRA Sustainable, Andy provides technical assistance to farmers and educators in organic crop production, market farming, season extension, urban agriculture, and farm energy. He farms with his family farm near Peterborough, and is an associate supervisor of the Hillsborough County Conservation District.
Journeyperson Glenn Preston is the new farm manger at Willow Pond Community Farm in Brentwood. Preston has experience working on livestock and vegetable farms in Virginia and Vermont, and has interned with MOFGA (Maine Organic Farmers and Gardeners Association). Kate Donald, co-owner of Stout Oak Farm in Brentwood and the first manager at Willow Pond, will be Preston's mentor. With 12 years experience as an organic vegetable grower, she and husband Jeff recently purchased an easement-protected farm and have moved their operation from a rented property. A former board member of the Seacoast Growers Association, Donald is on the board of Seacoast Eat Local and coordinates their winter farmers markets.
The NOFA journeypersons, in their early year of independent farm management, will benefit from close mentoring, access to NOFA-NH events and workshops, and stipends specific to education and business planning.
Lorraine Merrill, Commissioner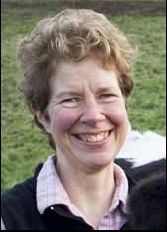 (reprinted from the Weekly Market Bulletin, April 18, 2012)
SUBSCRIPTION NOTE:
The NH Department of Agriculture, Markets & Food Division of Agricultural Development compiles market information and publishes the Weekly Market Bulletin for the agriculture community. The Bulletin is the department's 'publication of record' and includes appropriate industry notices, announcements, seasonal information and market survey data. Subscribers may advertise in the popular agricultural classified advertising at no charge. One-year subscriptions are $28 for delivery by U.S. Postal Service, or $22 for delivery by secure internet. Sign up for the Weekly Market Bulletin by calling the office at 271-2505 and providing a credit card for payment; or visit the office at 25 Capitol St., Concord; or mail in your request with a check. Be sure to provide your address, phone number, and if you are requesting an online subscription, an email address.