Home » From the Commissioner
Notes for a Busy Season
New Hampshire Department of Agriculture, Markets & Food (December 16, 2011)
What seems like prolonged fall weather brings some real advantages—like lower heating costs, continued harvest of hardy veggies from gardens, and milder conditions for all sorts of outdoor work. The busy season for agricultural meetings runs from November through March. Last Friday 85 people from all over New England gathered for the second annual meeting of the New England Farmers Union, which was held at the Audubon Center in Concord. Demonstrating the organization's strong support for cooperatives, dinner was catered by the Concord Co-op's Celery Stick Café.
The NEFU is the first extension of the National Farmers Union (founded in 1902) into the New England states. With members and board members from each of the six states, the NEFU aims to be "A local voice at the national table," focused on advocacy for farmers, fishermen, foresters, nursery growers and consumers. Many founding members and board members are also active members of their state Farm Bureaus and other farm organizations, and envision NEFU as adding to and strengthening the region's agricultural community. Annual meeting participants reflected the diversity of New England agriculture—including two speakers who were selected for and participated in the National Farmers Union Beginning Farmer Institute. Ida DeFrancesco and her husband are part of a multi-generation vegetable farm in Connecticut. Young farmer Tess Brown-Lavoie told the compelling story of her journey from growing up in the suburbs of Boston, to her current enterprise growing vegetables and herbs on vacant lots in the inner city of Providence, RI.
* * * * * *
            It's time to sign up for the second New Hampshire's Own Macaroni & Cheese Bake-Off, sponsored by Granite State Dairy Promotion. Last year's first-ever quest for NH's best macaroni and cheese was a roaring success, and expectations are high for this year's competition. Dairy farmers will be represented on the judging panels, along with some of New Hampshire's best-known chefs. New Hampshire's Own Macaroni & Cheese Bake-Off will be held on Saturday, January 14, 2012, at the Holiday Inn in Concord, with doors opening at 2:00pm.
The four categories are best traditional, most creative exotic, best restaurant/café or best NH made. Entries in the NH Made category must be made with 100% NH made milk and cheese. The winning "NH Made" recipe will be prepared by Master Chef Jeffrey Paige and featured on the menu at his Cotton restaurant in Manchester. For those more interested in tasting than baking, tickets will be $10 at the door. Once again the public will get to judge and cast their votes for the "People's Choice award." Last year's winners included some wonderful home cooks with no connections to agriculture—and a team from the NH Farm Bureau Young Farmers.  Deadline to enter is December 21. For rules and registration information, visit www.nhdairypromo.org or call (603) 271-3696. Attending this event is guaranteed to generate imaginative new ideas for making this favorite comfort food.
Response from the agricultural and rural community organizations in opposition to the U.S. Department of Labor's proposed changes to regulation of youth labor on farms and agricultural businesses has been resounding. A list of more than 70 such organizations signed a 27-page rebuttal to the proposed rule changes. Signors include the National Association of State Departments of Agriculture, American Farm Bureau Federation, National FFA Organization, National Milk Producers Federation, American Feed Industry Association, U.S. Apple Association, American Nursery and Landscape Association, National Horse Council, National Young farmer Education Association, and so on.  The letter refuted many of the facts cited by the Department of Labor, as well as making the case that the proposed rule changes would have a harmful impact on the agricultural sector, rural communities, and farming and ranching families.
Lorraine Merrill, Commissioner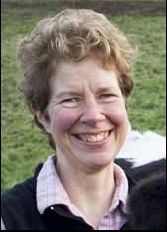 (reprinted from Weekly Market Bulletin, Dec. 14,  2011)
SUBSCRIPTION NOTE:
The NH Department of Agriculture, Markets & Food Division of Agricultural Development compiles market information and publishes the Weekly Market Bulletin for the agriculture community. The Bulletin is the department's 'publication of record' and includes appropriate industry notices, announcements, seasonal information and market survey data. Subscribers may advertise in the popular agricultural classified advertising at no charge. One-year subscriptions are $28 for delivery by U.S. Postal Service, or $22 for delivery by secure internet. Sign up for the Weekly Market Bulletin by calling the office at 271-2505 and providing a credit card for payment; or visit the office at 25 Capitol St., Concord; or mail in your request with a check. Be sure to provide your address, phone number, and if you are requesting an online subscription, an email address.