Home » From the Commissioner
North Country Ice Cream, a Historic Barn and Eat Local Month
New Hampshire Department of Agriculture, Markets & Food (July 30, 2015)
Last Friday, Granite State Dairy Promotion's Amy Hall and I accompanied Sen. Jeff Woodburn on his third annual North Country Ice Cream Tour. We celebrated National Ice Cream Month—July—with a pilgrimage sampling ice cream at local scoop shops across the North Country region. These tours always begin at a dairy farm, to highlight the source of all this delicious ice cream, and the connection between dairy farming and the region's tourism industry. Our tour began at the Forbes Farm in Lancaster, the state's largest dairy farm, where the Forbes families milk 1,100 cows, raise a smaller herd of beef cattle, and provide about 30 jobs. We were joined by some neighbors of the farm, and by well-known North Country reporter Edith Tucker, who writes for three newspapers in the region.
With so many ice cream shops throughout the region—many of them featured on GSDP's popular Ice Cream Trail Map, Senator Woodburn puts together a different itinerary each year. We started our ice cream sampling at the Northland Dairy Bar in Berlin, where we were glad to meet up with Milan dairy farmer Rick Flint with his daughter Kathleen and the two youngest members of the Flint Farm clan.
Then we drove on to the Triangle Dairy Bar in Whitefield and Bishop's Ice Cream in Littleton. Our last stop was Slick's Ice Cream in Bath where I tried 'Starry Night'—a rich dark chocolate studded with white chocolate chips. As always, a good time was had by all. "I love ice cream," Woodburn said in a message to friends and media, "and enjoy promoting the dairy industry and small businesses and, of course, traveling the North Country." At every stop, the ice cream shop operators reported business is good this summer, with some saying this summer ice cream demand is at an all-time high.
Last Tuesday was the NH Barn Task Force's annual summer tour. Each summer members of the committee invite others interested in historic barns to visit a barn at a place of public interest, or a privately owned property where the owner is looking for some input on a creative barn preservation and/or reuse project. This year's visit was to Ten Rod Farm in Rochester, recently purchased by Matt and Gretchen Scruton. This is a new farming enterprise, starting with producing hay, pumpkins and maple syrup. They hope to use the big old barn to enhance agritourism activities. The Scrutons are working on a barn assessment grant, and doing lots of things to incorporate their old buildings into their new farming operation. "This was a chance to give input into some of their projects and encourage a young couple who is bringing an old farm back into production," noted John Porter, from UNH Cooperative Extension, and member of the Barn Task Force.
The City of Rochester purchased a conservation easement on the 181-acre Ten Rod Farm, formerly the Laverdiere Farm, which enabled Matt and Gretchen to purchase the farm last October. The Southeast Land Trust of NH recently secured funding from the USDA NRCS Agriculture Conservation Easement Program that will offset the city's investment in the easement. The farm is located at 195 Ten Rod Road in Rochester. Check out their Facebook page at www.facebook.com/tenrodfarm.
August is New Hampshire Eat Local Month, with activities all around the state—view the listings at http://seacoasteatlocal.org/nheatlocal/events. The first week of August is National and New Hampshire Farmers Market Week. Each farmers market in this state is unique, with its own character contributed by the vendors, the settings, the special events and activities, and the customers. Find the Farmers Market Directory on our website at http://www.agriculture.nh.gov/publications-forms/agricultural-development.htm.
Lorraine Merrill, Commissioner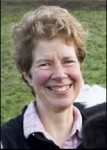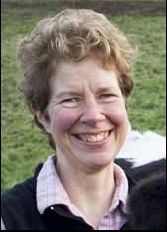 Department of Agriculture, Markets, & Food
(This column is excerpted from the Weekly Market Bulletin, July 29, 2015)
SUBSCRIBE TO THE ENTIRE WEEKLY MARKET BULLETIN:
The NH Department of Agriculture, Markets & Food Division of Agricultural Development compiles market information and publishes the Weekly Market Bulletin for the agriculture community. The Bulletin is the department's 'publication of record' and includes appropriate industry notices, announcements, seasonal information and market survey data. Subscribers may advertise in the popular agricultural classified advertising at no charge. One-year subscriptions are $28 for delivery by U.S. Postal Service, or $22 for delivery by secure internet. Sign up for the Weekly Market Bulletin by calling the office at 271-2505 and providing a credit card for payment; or visit the office at 25 Capitol St., Concord; or mail in your request with a check. Be sure to provide your address, phone number, and if you are requesting an online subscription, an email address.