Home » From the Commissioner
North Country Farmers Cooperate to Build Markets
New Hampshire Department of Agriculture, Markets & Food (March 29, 2013)
A crowd of 150 people gathered Sunday at the Mountain View Grand in Whitefield to celebrate the incorporation of the North Country Farmers Cooperative, Inc.  Farmers, bakers, market and restaurant owners, chefs, organizers, sponsors, community supporters, family members and government officials all participated in the event.
More than 20 farms are founding members of the new co-op, plus two local bakers. Organizer Julie Moran of Colebrook is the president and manager. Each farmer spoke briefly about their farm and involvement in the development of the co-op, followed by a narrated slide show with pictures of all the farms, and accompanying stories.
Foods produced by the co-op members were enjoyed by all, in a spread prepared by Mountain View Grand Executive Chef Adam Parker and his staff. Parker spoke with passion about the quality and character of local produce, meats and other foods, and of his joy at seeing the farmers develop greater production capacity and the organization to supply customers like the Mountain View Grand Hotel and other restaurants and institutions. "We're committed to buying as much food at the Mountain View Grand as the farmers can produce," he told the gathering.
Chef Matt Houghton of the Appalachian Mountain Club's Highland Lodge also participated in the ceremony. The AMC buys food from the North Country Farmers Co-op for several of their facilities in the White Mountains.
The new co-op has devised a system to ensure smooth ordering and delivery of produce and baked goods to customers throughout the North Country. Two trucks ply regular routes, making two trips a week in season. The North Country Farmers have used grant funding to organize the cooperative and increase their sales through business planning and marketing. Several farmers spoke of their plans to expand their businesses and add new enterprises.
We first wrote five years ago in this column about Julie Moran and her then small band of farmers, and their "ambitious goals for reinvigorating North Country agriculture." The group reported $4,668 in sales that first year, the summer of 2008, and grew to more than $25,000 in sales last season. Now, Moran says, the co-op members have grown both their production capacity and demand to achieve up to $150,000 in projected sales in this coming season. "The logistics for moving the food in two to three trucks through August and September will be the limiting factor in accomplishing that growth," Moran reports. The farms are located throughout the region, from Stewartstown to Littleton, from Madison and Jackson to Stratford and Groveton..
Interest is already heating up for the co-op's plans for three regional Chef's Challenges later this season. The regional challenges are slated for September 8 in Littleton, North Conway and Colebrook, with farm tours the day before. The final cook-off competition will be October 20 at the Mountain View Grand.
* * * * * *
I recently re-read Joan Burton Day's memoir Thinking of Yesterday Today, about growing up on her family's farm in Bath in the 1940s and 1950s. These stories can delight those who recall similar times and places, but also those who grew up in a different time or place.
Last week, the Smithsonian National Museum of American History launched a new website seeking public input on the history of agricultural technology and innovation in the form of stories, photographs, and other memorabilia. The new Agriculture Innovation and Heritage Archive is an effort by the Smithsonian to preserve the history of America's farmers and ranchers, and will culminate in a new exhibit titled 'American Enterprise' set to open in May 2015.
The 'American Enterprise' project includes many aspects of American business, including agriculture, manufacturing, retail and service, consumer finance, and communication and information technology."
To share your story and photos, or read those of others, go to http://americanhistory.si.edu/agheritage.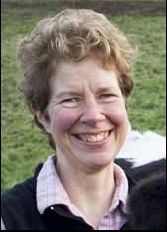 Lorraine Merrill, Commissioner   
 (reprinted from the Weekly Market Bulletin, March 27,  2013)
SUBSCRIPTION NOTE:
The NH Department of Agriculture, Markets & Food Division of Agricultural Development compiles market information and publishes the Weekly Market Bulletin for the agriculture community. The Bulletin is the department's 'publication of record' and includes appropriate industry notices, announcements, seasonal information and market survey data. Subscribers may advertise in the popular agricultural classified advertising at no charge. One-year subscriptions are $28 for delivery by U.S. Postal Service, or $22 for delivery by secure internet. Sign up for the Weekly Market Bulletin by calling the office at 271-2505 and providing a credit card for payment; or visit the office at 25 Capitol St., Concord; or mail in your request with a check. Be sure to provide your address, phone number, and if you are requesting an online subscription, an email address.