Home » From the Commissioner
No Merger for COLSA
New Hampshire Department of Agriculture, Markets & Food (September 30, 2011)
The proposal to consolidate the College of Life Sciences and Agriculture, the College of Engineering and Physical Sciences and the Institute for Earth, Ocean and Space into one mega-science college at the University of New Hampshire is dead. In an announcement publicized in the Campus Journal, Provost John Aber said, "There will be no further discussions on this idea."
An appointed group of 22 faculty and staff from COLSA, CEPS and EOS examined and rejected the science reorganization proposal over the summer. They argued it would be "very disruptive, create a unit that would be too large and complex, not result in significant savings, and generate strong resistance among faculty and staff." Top administrators and members of the University System of New Hampshire Board of Trustees also got calls, letters and emails from state and county Farm Bureau organizations and others in the agricultural community opposing the merger.
According to the UNH announcement, the merger proposal aimed to enhance interdisciplinary collaboration and cost and program efficiency. On the basis of study group discussions, information from other institutions on similar merger efforts, and the recent completion of COLSA's comprehensive reorganization, "it was concluded that there is no advantage to pursuing this merger at this time."
The study group did support exploring the formation of two specialized interdisciplinary schools dedicated to marine sciences and engineering and earth system science. These schools are part of the most recent UNH strategic plan, and would contribute to strengthening graduate education and research at UNH.
In his recent State of the University address, President Mark Huddleston listed 16 reasons he is confident that UNH "is becoming more dynamic, innovative, and sustainable."  Reason #12: "In the coming year, UNH Cooperative Extension will work with other units on campus to launch initiatives to grow and sustain a vital economy in the Granite State, by supporting community development, entrepreneurship, and emerging growth sectors, such as local foods."  Read the full address at http://www.unh.edu/president/sou2011.
 Information on Flood-ravaged Crops
            Farmers whose fields were flooded after Tropical Storm Irene are contending with crop losses, damage to fields and infrastructure, and a series of difficult decisions. The U.S. Food and Drug Administration has advised that crops exposed to flood waters (from rivers and streams overflowing their banks) should not be used for human consumption. FDA also advised great caution in any use of crops that were under flood water and subject to silt contamination to feed food-producing livestock. Extensive testing and management precautions are recommended by FDA and also by University of New Hampshire and University of Vermont extension specialists.
The UNH Cooperative Extension guidance on managing flood-affected corn, hay and pasture crops is posted on its website. Go to http://extension.unh.edu/ and look under 'What's New' for a video on managing flood-damaged corn, and for the New Fact Sheet on Managing Flood Damaged Crops and Forage from Tropical Storm Irene. Those without internet access can request a copy from their county UNH Cooperative Extension office or County Farm Service Agency office.
The UNHCE Fact Sheet provides information on harvesting, and on testing and managing biotoxins and other contaminants. Producers must be aware that by choosing to harvest and use adulterated crops as livestock feed, they assume the liabilities associated with the problems this feed may cause, and are strongly advised to conduct the proper assessment, best feed management practices and adequate mitigation measures recommended by UNH Cooperative Extension to minimize their risk. If contaminants from potentially adulterated feed are found in milk, it could affect a farm's ability to ship milk.
Any producer who has decided to a file crop insurance claim for crop loss due to flooding and silt contamination should call the Department of Agriculture, Market & Foods at 603-271-3551. Producers should contact their crop insurance agent and county FSA office before calling the Department.
Lorraine Merrill, Commissioner                                                             
(excerpted from the Weekly Market Bulletin published by the NH Department of Agriculture, Markets, & Food, Sept. 28, 2011)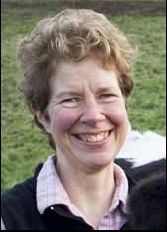 SUBSCRIBE TO THE ENTIRE WEEKLY MARKET BULLETIN:
The NH Department of Agriculture, Markets & Food Division of Agricultural Development compiles market information and publishes the Weekly Market Bulletin for the agriculture community. The Bulletin is the department's 'publication of record' and includes appropriate industry notices, announcements, seasonal information and market survey data. Subscribers may advertise in the popular agricultural classified advertising at no charge. One-year subscriptions are $28 for delivery by U.S. Postal Service, or $22 for delivery by secure internet. Sign up for the Weekly Market Bulletin by calling the office at 271-2505 and providing a credit card for payment; or visit the office at 25 Capitol St., Concord; or mail in your request with a check. Be sure to provide your address, phone number, and if you are requesting an online subscription, an email address.