Home » From the Commissioner
NH ROPS Program Rebate Increase
New Hampshire Department of Agriculture, Markets & Food (December 18, 2013)
Fifty-four tractor owners have been helped with retrofitting older-model tractors with life-saving rollover protection systems (ROPS) since the debut of the New Hampshire ROPS Rebate Program three years ago.  The program has paid 70% of the cost of purchasing and installing rollbars and associated roofs or cabs up to a maximum rebate of $765—totaling just under $33,000.  As of December 1, in recognition of the impact of manufacturers' price increases, the rebate cap has been raised by $100, increasing the maximum rebate to $865 per ROPS installation for the New Hampshire program.
Farming remains one of the most dangerous occupations in America, and tractors are the number one cause of deaths in farming. Most of those tractor-related fatalities involve side or rear overturns. The deaths and permanently disabling injuries resulting from tractors rolling over are preventable! While newer model tractors are factory-equipped with rollover protection systems (ROPS), many older-model tractors that lack ROPS are still in use on farms.
Farmers in the Northeast experience the highest rates of deaths from tractor overturns. Experienced operators account for 70% of rollover deaths. But older, smaller tractors without rollbars are also often assigned to, and used to train, new operators including youth. When used with a seatbelt, ROPS are 99% effective in preventing death in the event of a tractor rollover. Without the fastened seatbelt, rollbars are still at least 70% effective in preventing deaths.
The Department of Agriculture, Markets & Food, in partnership with UNH Cooperative Extension and the NH Farm and Rural Education Foundation, is able to offer the NH ROPS Rebate Program through the New York Center for Agricultural Medicine and Health.  The National Institute for Occupational Safety has designated NYCAMH as the Northeast Center for Agricultural Health.
The 70% rebate program applies to the cost of the ROPS (rollbar, ROPS with awning or ROPS cab), shipping, and installation charges. Applicants must be residents of New Hampshire, and only one tractor per farm can be rebated during a given program year.Vermont, New York and Pennsylvania also have state ROPS rebate programs serviced by NYCAMH. Pre-approval is required only to ensure that funding is available for the rebates. Rebates are available on a first-come, first- served basis.
ROPS Rebate Program staff will research the type of equipment needed, provide estimated costs as well as sources for purchasing ROPS and send this information to you. Participants may order the ROPS from whichever source they choose as long as the ROPS are SAE Certified.
NYCAMH recommends having rollbars professionally installed, but mechanically skilled participants have the option of self-installing. In this case, "before" and "after" photos are required as proof of installation.  Get more information or sign up now at http://ropsr4u.org/nh/ or call or email ROPS program coordinator Barbara Bayes at 877-767-7748 or 607-547-6023 x231 or bbayes@nycamh.com.  Funding for New Hampshire's ROPS rebates comes from contributions.  Please thank our major contributors, Farm Family Insurance Companies and the Cooperative Insurance Companies.
…..
The New England Vegetable & Fruit Conference will be held in Manchester at the Radisson next week, December 17-19.  This premier conference always draws big crowds, representing all sizes and types of fruit and vegetable operations throughout New England. A top-notch list of speakers and line-up of farmer-to-farmer discussion panels will address an array of practical and timely topics.
Getting conference venues to feature local foods used to be a hard sell. But Radisson Manchester Downtown Chef Rob Clough will feature New England-grown produce and other specialty items in this year's concession lunch offerings and on the menu at JD's Tavern at the Radisson. Check www.newenglandvfc.org for conference details.
Lorraine Merrill, Commissioner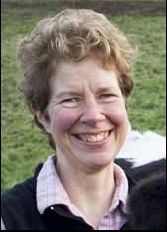 Department of Agriculture, Markets, & Food
 (This column is excerpted from the Weekly Market Bulletin, Dec. 10, 2013)
SUBSCRIBE TO THE ENTIRE WEEKLY MARKET BULLETIN:
The NH Department of Agriculture, Markets & Food Division of Agricultural Development compiles market information and publishes the Weekly Market Bulletin for the agriculture community. The Bulletin is the department's 'publication of record' and includes appropriate industry notices, announcements, seasonal information and market survey data. Subscribers may advertise in the popular agricultural classified advertising at no charge. One-year subscriptions are $28 for delivery by U.S. Postal Service, or $22 for delivery by secure internet. Sign up for the Weekly Market Bulletin by calling the office at 271-2505 and providing a credit card for payment; or visit the office at 25 Capitol St., Concord; or mail in your request with a check. Be sure to provide your address, phone number, and if you are requesting an online subscription, an email address.