Home » From the Commissioner
NH Eat Local Month Has Grown
New Hampshire Department of Agriculture, Markets & Food (August 2, 2016)
August is New Hampshire Eat Local Month, and this year's celebrations are bigger and better than ever. This year 71 partner organizations across the state have come together to plan events and programs throughout the month to highlight local foods and New Hampshire farmers and producers.
"All month long, we hope to inspire you to eat more locally grown, raised and made foods, meet the farmers, growers and chefs behind your food and learn new skills that keep you eating locally throughout the year," Jen Risley of New Hampshire Farms Network (visit http://newhampshirefarms.net/) said in a media release. New Hampshire Eat Local Month is a statewide celebration of farmers and local food producers.
An important part of the August celebrations is National Farmers Market Week, August 7-13. Governor Maggie Hassan has also proclaimed the week NH Farmers Market Week. Watch for upcoming details of Governor Hassan's visit to a farmers market. Find farmers markets all across the state in the NH Farmers Market directory on the department's website, at http://agriculture.nh.gov/publications-forms/documents/farmers-market-directory.pdf.
The state's media–broadcast, print and social—have really gotten on the Eat Local Month bandwagon, with articles, calendar items, and all manner of promotions encouraging people to partake of the local festivities and bounty. The month-long series of events will help more people learn about the wide variety of foods that are produced and grown locally and in season.
New Hampshire Farms Network applied for and received a marketing grant from the NH Department of Agriculture, Markets & Food to coordinate and promote NH Eat Local Month 2016. New Hampshire Farms Network and Seacoast Eat Local have collaborated with other regional and statewide food and farm groups to put together a full calendar of events and get the word out to the public.
NH Farms Network's Jen Risley is coordinating the promotional activities, including updating the website, outreach to partner groups to solicit events and help promote Eat Local Month, advertising and other promotion activities.
Here is just a sampling of events planned for Eat Local Month:
Peterborough's Cornucopia Project will hold a Farm and Family Fest of "Local food, local farmers, local fun!" The August 13 family event will feature live music, dancing, farm animals, games, raffle and locally sourced barbecue and salad bar foods at Four Winds Farm with beautiful views and magnificent historic barn.
The Acworth Locavore Festival will be held August 28 behind the South Acworth Village Store. This public event will showcase local food and beverage producers and local farm-to-table restaurants, and aims to connect local food lovers and consumers with the foods grown and produced locally.
On August 6 Seacoast NH Permaculture will host a program at the Kovalcik Homestead in Barrington on 'Water Bath Canning: Eat Local Because You CAN!'
Flag Hill Distillery & Winery in Lee will host a Settler's JubiLee Dinner August 25 to celebrate the agricultural history of Lee. This farm-to-table dinner will feature foods exclusively grow in Lee, and guests are encouraged to dress in 1776-period attire.
The Northeast Organic Farming Association of New Hampshire (NOFA-NH) will hold a farm tour and luncheon at Ledge Top Farm August 21 in Wilton.
Get information on these events and more on the website: http://nheatlocal.org/.
Lorraine Merrill, Commissioner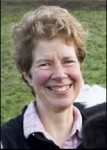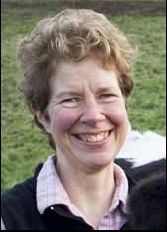 Department of Agriculture, Markets, & Food
(This column is excerpted from the  Department's Weekly Market Bulletin, July 27, 2016)
SUBSCRIBE TO THE ENTIRE WEEKLY MARKET BULLETIN:
The NH Department of Agriculture, Markets & Food Division of Agricultural Development compiles market information and publishes the Weekly Market Bulletin for the agriculture community. The Bulletin is the department's 'publication of record' and includes appropriate industry notices, announcements, seasonal information and market survey data. Subscribers may advertise in the popular agricultural classified advertising at no charge. One-year subscriptions are $28 for delivery by U.S. Postal Service, or $22 for delivery by secure internet. Sign up for the Weekly Market Bulletin by calling the office at 271-2505 and providing a credit card for payment; or visit the office at 25 Capitol St., Concord; or mail in your request with a check. Be sure to provide your address, phone number, and if you are requesting an online subscription, an email address.
Save