Home » From the Commissioner, Local Food & Farm Buzz, Shoutout
NH Apple Day – date correction
New Hampshire Department of Agriculture, Markets & Food (August 27, 2015)
We apologize for the error in last week's Bulletin on the date of the New Hampshire Apple Day ceremony. The correct date and time is 2:30 pm on Wednesday, September 2nd at Mack's Apples, 230 Mammoth Rd. in Londonderry. Come see Governor Maggie Hassan pick her official season-opening apple, and join us in celebrating the 2015 apple season.
Macks' pick-your-own orchards and farm market attract people from near and far. Visitors can also hike a network of trails, picnic and enjoy views from observation decks. The farm market features the extensive variety of apples and other fruits grown on the farm, plus products from other local farms. Many acres of orchard have been lost to development in fast-growing Londonderry, but the Mack's Apples website declares Londonderry is still 'Apple Capital' of New Hampshire'—home to "four heritage, family-run apple farms." In addition to the Mack family orchards, Sunnycrest Farm, Elwood Orchards, and Oliver Merrill & Sons make up Londonderry's 'Apple Way.'
"Fruit size is fantastic and crop load is just about where you want it to be," reports Giff Burnap of Butternut Farm on Meaderboro Road in Farmington. "This year's crop is one of the better looking crops of apples we have had in a while." Burnap also notes their crop is ripening on the early side—varieties are maturing four to five days ahead of normal. That means that harvesting is already off and running at local orchards. Early season apples are picking well, Burnap advises. Butternut Farm has Jersey Mac, Zestar! and Gingergold apples ready to pick this week, along with late blueberries and plums.
Along the Connecticut River at Riverview Farm in Plainfield, Paul Franklin reports that this spring's heavy bloom and set was mitigated somewhat by frost. But customers are eagerly picking Paula Red, Ginger Gold and the newer early variety Zestar!. Franklin compares Zestar! to the wildly popular Honeycrisp. Both cultivars come out of the major apple-breeding program at the Minnesota Agricultural Experiment Station. The Franklins also have a great crop of late blueberries, plus pumpkins and fall flowers to bring customers to their scenic farm.
Many growers around the state are reporting a bumper crop of apples. "It looks like it's going to be a very large apple crop this year," Tyler Hardy of Brookdale Fruit Farm in Hollis has been widely quoted in the media. Orchards in the southern part of the state had no frosts during the critical bloom period.
Overall, this promises to be a banner season for apples, right through the fall. For help finding local orchards, see the map of apple growers in the state at http://www.nhfruitgrowers.org/member-directory.htm. Links to satellite aerial views of some farms are an added feature in this directory.
*****
The latest Fruit IPM Newsletter from UNH Cooperative Extension entomologist Alan Eaton has some good news for growers and eaters of local fruits and vegetables. "So far this year, sweet corn insect catches have been pretty low," Eaton reports.
Monitoring catches of the dreaded new invasive spotted wing drosophila (SWD) seem lower than last year, Eaton says, but will likely continue to build. SWD catches in Sullivan and Grafton counties remain very low, continuing the pattern observed since SWD arrived in the state. Areas with cooler temperatures have slower buildup and lower numbers. SWD is a pest of thin-skinned fruits and berries. Sign up for the IPM (Integrated Pest Management) newsletters, review local week-by-week pest-trapping and scouting data, get fact sheets on identification and management of various crop pests, and more, at http://extension.unh.edu/Agriculture/Integrated-Pest-Management-IPM, or contact your county extension office.
Lorraine Merrill, Commissioner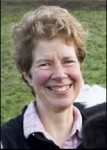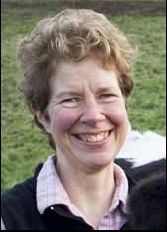 Department of Agriculture, Markets, & Food
(This column is excerpted from the Weekly Market Bulletin, August 26, 2015)
SUBSCRIBE TO THE ENTIRE WEEKLY MARKET BULLETIN:
The NH Department of Agriculture, Markets & Food Division of Agricultural Development compiles market information and publishes the Weekly Market Bulletin for the agriculture community. The Bulletin is the department's 'publication of record' and includes appropriate industry notices, announcements, seasonal information and market survey data. Subscribers may advertise in the popular agricultural classified advertising at no charge. One-year subscriptions are $28 for delivery by U.S. Postal Service, or $22 for delivery by secure internet. Sign up for the Weekly Market Bulletin by calling the office at 271-2505 and providing a credit card for payment; or visit the office at 25 Capitol St., Concord; or mail in your request with a check. Be sure to provide your address, phone number, and if you are requesting an online subscription, an email address.