Home » From the Commissioner
NH and VT Host FDA Public Meeting on Food Safety Modernization Act
New Hampshire Department of Agriculture, Markets & Food (August 16, 2013)
More than 100 farmers and interested consumers participated in three workshops hosted by UNH Cooperative Extension last week despite the first stretch this summer of good field work weather.  While food safety must always be a high priority on farms, it seems that the more farmers and local food advocates learn about the Food Safety Modernization Act (FSMA), the more questions and concerns they have.  This week they have a chance to direct their questions to top FDA food safety officials in a public meeting hosted by the New Hampshire and Vermont state departments of agriculture in Hanover at the Alumni Hall Auditorium at the HopkinsCenter at DartmouthCollege from 9:30 am to 12:30 pm.
Some farmers at the workshops said the proposed rules for the law, the most sweeping reform of food safety regulation in more than 70 years, could cause them to make major changes to their farms.  Changes discussed include reducing the size of their businesses and workforce, curtailing pick your own operations, and no longer purchasing produce from other often smaller local farms for sale in their farm stands.  Farmers with traditional diversified farms worry that they may have to eliminate either their livestock or vegetable and fruit production.  Growers are concerned that they may have to stop purchasing manures from livestock or poultry farms to fertilize their crops and enhance soil health.  Despite exemptions for small farms, the proposed rules may still apply, for example, if they minimally process vegetables or fruits for sale.
New England farmers have three opportunities this coming week to raise these questions and concerns with top food safety officials from the U.S. Food & Drug Administration.  Deputy Commissioner for Foods and Veterinary Medicine Mike Taylor, Director of Produce Safety Staff Samir Assar and Senior Advisor to the Director of the Office of Food Safety at the Food and Drug Administration's Center for Food Safety and Applied Nutrition Jenny Scott will meet with farmers and other interested members of the public at three New England locations.  The FDA team will present information on the proposed produce rule and preventive control rule, and take questions and comments from the public at the Hanover meeting on Tuesday; on Monday, August 19 at the Augusta, Maine, State Armory from 9:30 am to 12:30 pm.; and on Thursday, August 22 from 1:00 to 2:30 pm at Plainville Farm, 135 Mount Warner Rd, Hadley, Mass.
For more information and to download directions and a map showing the free parking site for the Hanover meeting, please go to the department website www.agriculture.nh.gov and click on Food Safety Modernization Act under Hot Topics.
                                                                ——————————————————————————————

Erbs' Landaff Cheese Wins National Award
The American Cheese Society recently held its annual conference and competition in Madison, Wis.  New Hampshire dairy farmers and cheesemakers Doug and Deb Erb took Second Prize in the Open Category – Farmstead Cheeses – Semisoft in this North American competition with their Landaff cheese from the Cellars at Jasper Hill.  The American Cheese Society (ACS) is a not-for-profit trade organization founded in 1983 to support the North American artisan and specialty cheese industry.  The 2013 competition was the largest ever, with 257 companies submitting 1,794 different producers.
The Erbs make wheels of cheese from milk produced by their herd of Registered Holsteins in the cheesemaking room at their farm in Landaff.  Then they ship the wheels to the Cellars at Jasper Hill in Vermont for aging in their cheese caves.  Jasper Hill also offers a marketing program for cheeses from their caves.  Cheeses from Jasper Hill took a disproportionate share of ACS awards, including their own Winnimere that took Best of Show, and an aged, cloth-bound cheddar from Cabot Creamery Cooperative.
Lorraine Merrill, Commissioner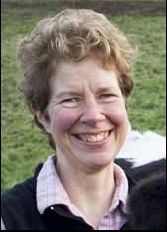 (reprinted from the Weekly Market Bulletin, August 14, 2013)
SUBSCRIPTION NOTE:
The NH Department of Agriculture, Markets & Food Division of Agricultural Development compiles market information and publishes the Weekly Market Bulletin for the agriculture community. The Bulletin is the department's 'publication of record' and includes appropriate industry notices, announcements, seasonal information and market survey data. Subscribers may advertise in the popular agricultural classified advertising at no charge. One-year subscriptions are $28 for delivery by U.S. Postal Service, or $22 for delivery by secure internet. Sign up for the Weekly Market Bulletin by calling the office at 271-2505 and providing a credit card for payment; or visit the office at 25 Capitol St., Concord; or mail in your request with a check. Be sure to provide your address, phone number, and if you are requesting an online subscription, an email address.