Home » From the Commissioner
News from Farm & Forest
New Hampshire Department of Agriculture, Markets & Food (February 16, 2015)
Many Farm & Forest Expo exhibitors—businesses and educational and nonprofit organizations–embraced this year's theme of 'The Faces of NH Agriculture' with creativity, thought and humor. The result was an especially interesting and engaging trade show, with many very effective displays and activities. The educational programs were well attended, and crowds were steady until the threatening snow started to set in Saturday afternoon.
The on-site Farmers Market put on by the NH Farmers Market Association was new this year—and a hit. Farmers offered delicious farmstead cheeses, maple products, herbal specialties, an amazing array of fresh mushrooms, and more.
Governor Maggie Hassan spoke to the Awards Reception, which was also attended by Executive Councilors Wheeler and Kenney, Sen. Jerry Little, and at least half the members of the House Environment and Agriculture Committee. Other elected officials attended the trade show and educational sessions.
Amanda Costello Littleton of Chesterfield received the Stephen H. Taylor Leadership Award for Agricultural Professionals, recognizing leadership and commitment to New Hampshire Agriculture. The Cheshire County Conservation District manager is known as a mover and shaker who has forged partnerships, secured grants and helped put the District at the center of county and Monadnock Region food, agriculture and natural resource initiatives.
Helen Brody of Lebanon was honored with this year's Andrew Felker Award for encouraging and promoting the strength and success of New Hampshire agriculture. Brody had a distinguished career in journalism at Sports Illustrated, Time and Time-Life Books before she and her husband moved to New Hampshire in 2000. She was a food writer for newspapers in New Hampshire and Connecticut, and her book, New Hampshire: From Farm to Kitchen, was published in 2004. The book profiles New Hampshire farm families—along with family recipes using foods produced on the farms.
Brody's Farm to Kitchen book grew into the New Hampshire Farms Network, a website which features online profiles of New Hampshire farms, and more recipes. The website has continued to develop since its 2007 debut, and is now a 501 (c) 3 corporation with an educational mission to promote agriculture and local agricultural products. Its mission includes telling the stories of our state's diverse farms and farmers–their history, farming methods, beliefs, and goals. College students write many of the profiles, and Brody is looking for agricultural businesses to sponsor the website and its stories. Look for Brody's next book, New Hampshire Women Farmers: Pioneers of the Local Food Movement, slated for publication later this summer.
Roger Swain of Greenfield, best known as the former host of the PBS gardening show, The Victory Garden, is this year's Fred Beane Award winner for journalism on agricultural topics. Swain has written five books and was also a writer and science editor for Horticulture Magazine for 30 years. Swain is a popular and nationally known speaker on gardening and horticulture. I remember the standout speech he gave at the UNH Thompson School graduation on the New Hampshire heritage of the cultivated blueberry.
Swain grows all kinds of food crops and enjoys being part of the natural and agricultural cycles. But he encourages those without the time, space or energy to plant a garden to support local farmers. "The next best thing is to visit the local farmer's market or local farm stand," Swain suggests.
The Crotched Mountain Foundation received the New Hampshire Tree Farm of the Year award for its forest management and conservation of its 1,200+ forested acres on Crotched Mountain, straddling the towns of Greenfield, Francestown and Bennington. The Crotched Mountain Rehabilitation Center is designed to connect patients with the natural environment. Two handicap-accessible mountain trails are open to all to enjoy.
Lorraine Merrill, Commissioner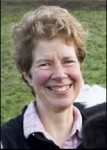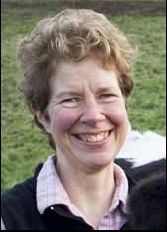 Department of Agriculture, Markets, & Food
(This column is excerpted from the Weekly Market Bulletin, Feb. 11, 2105)
SUBSCRIBE TO THE ENTIRE WEEKLY MARKET BULLETIN:
The NH Department of Agriculture, Markets & Food Division of Agricultural Development compiles market information and publishes the Weekly Market Bulletin for the agriculture community. The Bulletin is the department's 'publication of record' and includes appropriate industry notices, announcements, seasonal information and market survey data. Subscribers may advertise in the popular agricultural classified advertising at no charge. One-year subscriptions are $28 for delivery by U.S. Postal Service, or $22 for delivery by secure internet. Sign up for the Weekly Market Bulletin by calling the office at 271-2505 and providing a credit card for payment; or visit the office at 25 Capitol St., Concord; or mail in your request with a check. Be sure to provide your address, phone number, and if you are requesting an online subscription, an email address.