Home » From the Commissioner
New Year Rings in New Marketing Opportunities
New Hampshire Department of Agriculture, Markets & Food (January 9, 2016)
Consumers who are fans of local foods and other farm products often tell us they want more opportunities to buy local products. They especially want easy, convenient access that does not require a special trip or extra travel. Grocers and restaurant operators tell us they want to obtain more New Hampshire farm-fresh foods and products to offer their customers. Food and beverage makers are looking to access more locally grown ingredients. And a growing number of farmers are looking to add wholesale accounts to their marketing mix to balance supply and increase sales volumes.
The department is excited about co-sponsoring a first-ever New Hampshire Farm and Food Matchmaking Event with the NH Grocers Association to bring farmers and food producers and wholesale buyers together to explore business opportunities. The Inaugural Farm to Retail Collaborative event will be held Thursday, February 18 at the Amoskeag Beverages warehouse on Hall Street in Bow.
Farm and food producers who are interested in potential new or expanded wholesale markets are invited to set up an exhibit table to showcase their products and talk with wholesale buyer representatives from the grocery, restaurant, food manufacturing and distributor sectors. There is no charge for New Hampshire farm and food producers to participate, but space is limited and pre-registration is required. The program will run from 1:00-4:00 pm with set-up beginning at noon and teardown beginning at 4:00 pm. Find more details and the registration form and information on our website at:
http://agriculture.nh.gov/divisions/agricultural-development/expositions-events.htm
The Farm to Retail Collaborative event will begin with a speaker and panel of farmers and wholesale buyers discussing the needs of both sellers and buyers, and what makes for mutually satisfactory transactions. Two hours will be allotted for potential buyers to visit with farmers and food producers at their display tables. The program will wrap up with some concluding remarks and next steps. Director of Agricultural Development Gail McWilliam Jellie has been working with our co-sponsors–the NH Grocers Association and Amoskeag Beverages—to plan this highly anticipated program. If you are interested in exploring wholesale markets, please consider participating and tell others who might be interested in reaching these markets.
*****
A common New Year's wish among the state's farmers is the hope for a better crop season in 2016.  U.S. Agriculture Secretary Tom Vilsack designated eight of New Hampshire's 10 counties as primary natural disaster counties, due to the drought in the 2015 growing season. Following the procedure required under federal law, Governor Hassan had asked USDA to determine if the state met the requirements for disaster designation. With the exception of Coos and Carroll, all counties had documented hay crop losses of 30 percent or more. Because all counties contiguous to primary disaster counties also qualify for emergency assistance, qualified farm operators in all 10 counties are eligible for low-interest emergency loans from USDA's Farm Service Agency (FSA), provided eligibility requirements are met.
Farmers in eligible counties (including contiguous counties in neighboring states) have eight months from the date of the declaration (December 23, 2015) to apply for loans to help cover part of their actual losses. FSA considers each loan application on its own merits, taking into account the extent of losses, security available and repayment ability. FSA has a variety of programs, in addition to the emergency loan program, to help eligible farmers recover from adversity. Farmers should contact their county Farm Service Agency office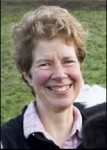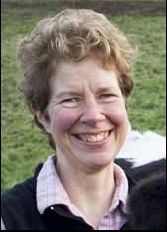 to discuss their options for assistance.
Lorraine Merrill, Commissioner
SUBSCRIBE TO THE ENTIRE WEEKLY MARKET BULLETIN:
The NH Department of Agriculture, Markets & Food Division of Agricultural Development compiles market information and publishes the Weekly Market Bulletin for the agriculture community. The Bulletin is the department's 'publication of record' and includes appropriate industry notices, announcements, seasonal information and market survey data. Subscribers may advertise in the popular agricultural classified advertising at no charge. One-year subscriptions are $28 for delivery by U.S. Postal Service, or $22 for delivery by secure internet. Sign up for the Weekly Market Bulletin by calling the office at 271-2505 and providing a credit card for payment; or visit the office at 25 Capitol St., Concord; or mail in your request with a check. Be sure to provide your address, phone number, and if you are requesting an online subscription, an email address.