Home » From the Commissioner
New USDA Feral Swine Initiative to Help Granite State
New Hampshire Department of Agriculture, Markets & Food (April 30, 2014)
The new Farm Bill included a $20 million program to attack the expanding wild pig problem across the U.S. Feral swine are not just a Southern phenomenon as depicted on reality TV shows. The USDA Animal and Plant Health Inspection Service (APHIS)-Wildlife Services agency has been monitoring and removing feral swine in the Granite State for several years, but the new initiative will provide for increased surveillance and management efforts here.
In a Guest Column this week, Tony Musante, wildlife disease biologist with APHIS Wildlife Services in Concord, describes the damage caused and disease risks posed by these invasive animals. He seeks help from landowners and members of the public by reporting any feral swine activity. This information will aid in documenting unique populations in the state, says Musante, who attended a feral swine conference in Alabama last week.
"Most reports come from Sullivan County–but we have removed animals from Grafton and Cheshire counties also," Musante says. "We have had many verified and unverified reports statewide, and want to encourage statewide participation in reporting efforts." Feral swine have been taken in all three bordering states—Maine, Massachusetts and Vermont.
Statistically, feral swine are the most abundant free-ranging, exotic ungulate (hoofed animal) in the United States and have become widespread because of their reproductive potential and adaptability to a wide range of habitats. As with domestic swine, litter size depends on the sow's age, nutrition, and time of year. Feral swine are capable of producing two litters per year, with average litter size varying from 4.2 to 7.5 piglets. The national population of feral swine is estimated at 5.5 million—and rising.
These feral hogs represent a very real disease risk to livestock, wildlife, and humans, as some of the diseases they can carry are zoonotic—transmissible between animals and people. Brucellosis is a serious threat to domestic pigs, cattle, other livestock, pets—and humans. Feral swine can carry various swine influenzas, as well as pseudorabies and classical swine fever. The diseases they can carry have the potential for significant economic losses for livestock producers and food and agriculture industries, as well as public health risks. Then there is the damage these hogs do to lawns, golf courses, crops and natural resources.
The USDA APHIS-Wildlife Services staff based in Concord also provide other programs to assist farmers and others with wildlife damages and works to resolve conflicts with wildlife. Programs include assisting with starling damage at farms and providing technical assistance for various wildlife damage issues and concerns. For more information or to request assistance, call the state Wildlife Services office in Concord at (603) 223-6832.
…..
Spring has finally sprung, and before we know it, summer farmers markets will be back in swing. The department maintains a list of farmers markets on our website, which is widely used as a reference by customers and the media. The lists also are linked to the Division of Travel & Tourism's website  . We have received information from only 45 farmers markets thus far. Make sure your farmers market sends gets on the list. A form to register farmers markets is on the department website at http://www.agriculture.nh.gov/publications-forms/documents/farmers-market-registration.pdf , or send the information to Gail McWilliam Jelllie at Gail.McWilliam.Jellie@agr.nh.gov.
The department also maintains directories for CSAs, farmstands, harvest-your-own operations, livestock producers, turkey producers, and greenhouse and nursery. The online versions of these directories can be updated at any time. Find the form for CSAs and farmstands on our website at http://www.agriculture.nh.gov/publications-forms/documents/farm-stand-pyo-form.pdf, or call 603-271-3551 to request the forms that can help people find farm businesses.
Lorraine Merrill, Commissioner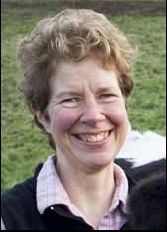 Department of Agriculture, Markets, & Food
(This column is excerpted from the Weekly Market Bulletin, April 23, 2014)
SUBSCRIBE TO THE ENTIRE WEEKLY MARKET BULLETIN:
The NH Department of Agriculture, Markets & Food Division of Agricultural Development compiles market information and publishes the Weekly Market Bulletin for the agriculture community. The Bulletin is the department's 'publication of record' and includes appropriate industry notices, announcements, seasonal information and market survey data. Subscribers may advertise in the popular agricultural classified advertising at no charge. One-year subscriptions are $28 for delivery by U.S. Postal Service, or $22 for delivery by secure internet. Sign up for the Weekly Market Bulletin by calling the office at 271-2505 and providing a credit card for payment; or visit the office at 25 Capitol St., Concord; or mail in your request with a check. Be sure to provide your address, phone number, and if you are requesting an online subscription, an email address.