Home » Food System Builders, From the Commissioner
New Slaughter Facility Open for Business
New Hampshire Department of Agriculture, Markets & Food (August 30, 2012)
New Hampshire now has a second USDA- inspected slaughter and meat processing facility. Peter and Tara Roy opened their new plant last month in a renovated commercial building on Route 116 in North Haverhill. The Roys have lived and farmed on the New Hampshire side of the Connecticut River since 2005, but their butchering business, PT Farm LLC, previously operated in an older, smaller facility in St. Johnsbury, Vermont.
Limited capacity at their old plant kept them from taking much custom or commercial business. But the new facility has 9,000 square feet of processing space, and all-new equipment manufactured in Quebec. Pete says they have no waiting time for appointments, with capacity to process 50 head of cattle or 100 pigs a day. They process pigs and lambs on Mondays.
Pete grew up on a farm in Bath and went to UNH where he earned a degree in economics and met Tara. He took ag classes, too, including dairy and Dwight Barney's meat cutting class. Tara graduated two years later in 1999 with a nursing degree and an ROTC commission as an Army nurse. They got into meat processing to make raising beef cattle profitable enough to support their growing family of five children. Their farming operations have also grown, to 300 head of beef cattle and 200 hogs a year. PT Farm also buys cattle and pigs raised by other farmers to process and sell the meat.
The Roys offer a complete selection of meat cuts, including cured and smoked products, from a small store at the plant. They are expanding their wholesale accounts and have begun distributing meats to restaurants and wholesale buyers down the I-93 corridor.
Visitors to the Hopkinton State Fair might take a closer look at the antique scale used by the fair for the oxen and horse pulling contests. Weights and Measures investigators Cheryl Ayer and Kevin Young recently tested and certified the scale and marveled over the superb condition and sensitivity of the scale, which was manufactured by Fairbanks Scale Company in St. Johnsbury, Vermont between 1911 and 1915. Cheryl and Kevin told the fair management that the 8,000-pound capacity scale is sensitive enough to also use in the giant pumpkin competition.
Fairbanks designed these 'pitless farm scales' to eliminate the expense of building a foundation to support the platform and weighing system of the scale, allowing the scale to be installed or placed above ground. These farm scales were used mostly to weigh wagons and became commonly known in the scale industry as 'wagon scales'. The original selling price was approximately $350.00. Fairbanks promoted the sale of this scale to farmers by shipping the scale in pieces with an instruction manual so they could reduce their costs by assembling and installing the scales themselves. One reason for the scale's durability after 100 years of use is that Fairbanks manufactured the scales with cast-iron lever systems instead of the steel lever systems, which are prone to deterioration.
Looking for an inexpensive and fun night out? The Future Farmers of America (FFA) chapter at Alvirne High School in Hudson is holding a genuine Barn Dance as a chapter fund-raiser. This is a chance to see the farm and barn at the Wilbur H. Palmer Vocational-Technical Center, enjoy a cook-out of burgers, hot dogs and sweet corn, and dance to country music—all for just $5.00/ticket. This is not just an event for kids—adults of all ages are also invited. The date is Friday, September 7th from 5:00-11:00 pm. Tickets can be purchased at the door. But contacting Chapter President Megan Ferentino at 689-8525 or email meggz1305@comcast.net will help the members plan for enough food.
Lorraine Merrill, Commissioner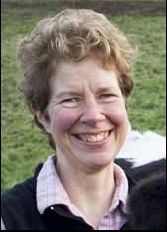 (reprinted from the Weekly Market Bulletin, August 29, 2012)
SUBSCRIPTION NOTE:
The NH Department of Agriculture, Markets & Food Division of Agricultural Development compiles market information and publishes the Weekly Market Bulletin for the agriculture community. The Bulletin is the department's 'publication of record' and includes appropriate industry notices, announcements, seasonal information and market survey data. Subscribers may advertise in the popular agricultural classified advertising at no charge. One-year subscriptions are $28 for delivery by U.S. Postal Service, or $22 for delivery by secure internet. Sign up for the Weekly Market Bulletin by calling the office at 271-2505 and providing a credit card for payment; or visit the office at 25 Capitol St., Concord; or mail in your request with a check. Be sure to provide your address, phone number, and if you are requesting an online subscription, an email address.