Home » From the Commissioner
New Numbers and a New Insect to Watch
New Hampshire Department of Agriculture, Markets & Food (March 3, 2015)
The USDA's National Agricultural Statistics Service (NASS) has released new data for 2014. The number of farms in New Hampshire for 2014 is estimated at 4,400, unchanged from 2013, according to Gary Keough, State Statistician of the NASS New England Field Office. Total land in farms, at 470 thousand acres, is also unchanged from 2013. Nation-wide, farm numbers were down just under one percent.
The average farm size in 2014 was 107 acres, also unchanged. The number of farms by sales class shows that nearly three out of four New Hampshire farms are in the smallest sales class. Of the total 4,400 farms, 3,100 produced less than $10,000 in sales. Compare this to 51% of farms nationally in this, the smallest sales class. The survey was conducted in mid-2014, so farmers were asked for 2013 sales totals.
Total farmland operated by farms in the $1,000 – $9,999 sales class was 240 thousand acres—about half the state's total land in farms. The average size of farms in this sales class was 77 acres.
Cash receipts on New Hampshire farms were up 3.6% from 2012 to 2013 according to NASS. This closely mirrored the 4% bump up across the New England region. The U.S. real gross domestic product grew by 1.8% in 2013, according to the Bureau of Economic Analysis, and New Hampshire's economy as a whole grew only 0.9% that year.
Looking at specific commodities, receipts for milk were up 8% and 'other crops' gained 3.4%. For New Hampshire, this category is mostly ornamental horticulture—nursery and greenhouse crops—plus maple syrup. Milk and ornamental horticulture each account for close to a third of total sales in the state. The fastest growth was tallied at 10% for poultry and eggs, which account for less than 4% of total receipts, and feed crops, which account for 3.3% of total sales, but grew 11.4% from 2012 to 2013. Feed crops include hay and haylage crops, and corn silage. We expect sharper growth for 2014, given the record-breaking year for dairy, and strong livestock and poultry markets.
New Hampshire ranked fifth among the six New England states in total receipts, but the state's agricultural diversity has grown to more closely match the commodity mix of the region as a whole than any other state in the region. New Hampshire agriculture is a blend of the northern New England and southern New England types of farming.
*****
Get ready for another new pest. Yolanda Chen, assistant professor of plant and soil science at the University of Vermont, is studying a new invasive insect called swede midge. This new pest of cabbage-family crops has been found in Vermont, but not yet in New Hampshire. Swede midge, Contarinia nasturtii, is an invasive pest in the Northeastern U.S. that can cause up to 100% losses to Brassica crops. These devastating losses and recent increase in midge crop damage in the region make developing sustainable pest management strategies a high priority. Brassicas are vital crops for Northeastern vegetable growers. The current pest management recommendation, aside from long and widely-spaced rotations, is to use systemic neonicotinoids at planting, followed by weekly applications of neonicotinoids. Alternatives to chemical pesticides have not been developed. Chen's goal is to develop plant and systems-based pest control options to reduce swede midge infestation.
Dr. Chen and her colleagues at UVM are conducting an online survey to determine: 1) how much existing knowledge growers have on effective pest management practices, and 2) determine grower willingness to try alternative pest management practices. Chen is asking vegetable growers to complete the short survey at https://survey.uvm.edu/index.php/224619/lang-en.
Lorraine Merrill, Commissioner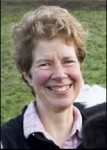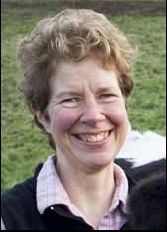 Department of Agriculture, Markets, & Food
(This column is excerpted from the Weekly Market Bulletin, February 25, 2015)
SUBSCRIBE TO THE ENTIRE WEEKLY MARKET BULLETIN:
The NH Department of Agriculture, Markets & Food Division of Agricultural Development compiles market information and publishes the Weekly Market Bulletin for the agriculture community. The Bulletin is the department's 'publication of record' and includes appropriate industry notices, announcements, seasonal information and market survey data. Subscribers may advertise in the popular agricultural classified advertising at no charge. One-year subscriptions are $28 for delivery by U.S. Postal Service, or $22 for delivery by secure internet. Sign up for the Weekly Market Bulletin by calling the office at 271-2505 and providing a credit card for payment; or visit the office at 25 Capitol St., Concord; or mail in your request with a check. Be sure to provide your address, phone number, and if you are requesting an online subscription, an email address.