Home » From the Commissioner
New Look for NH Farms Network
New Hampshire Department of Agriculture, Markets & Food (June 27, 2014)
Food writer Helen Brody founded the New Hampshire Farms Network (www.newhampshirefarms.net) on the conviction that community support and loyalty to a farm and farmer develop from understanding the history, beliefs, family life, and work of the farmer. Brody and her advisory board are engaging college students to interview and write about farmers for the website. Student authors earn publication credit—for writing farm family profiles that are the meat and potatoes of NH Farms Network.
The first of six farm profiles assigned to students at Plymouth State University and St. Anselm College, is now on the site. Sam Durfee, PSU Class of 2014, wrote about Kris and Bert von Dohrmann's Otokahe Farm in Jefferson. Brody hopes to add more colleges and student authors. "The experience is a great introduction to farming and agriculture in New Hampshire," Brody notes. "The students visit the farms, interview the farmers, write their story. The farmers, even at this time of year, have been receptive and we are very grateful."
Brody is seeking sponsors to pay for professional writers. "With over 4,000 farms in the state we need as much coverage as we can get," says Brody, who has traveled many miles visiting farms herself. Sponsors will be given acknowledgement at the end of each profile they support. The farm profiles are already becoming a historical resource over time, as well. NH Farms website visits continue to grow, with many return visitors—and great growth in Facebook numbers.
Brody welcomes volunteers from around the state to help reach out to local businesses to sponsor NH Farms Network profiles of farms in their area. Students or professional writers would do the writing, with credit given for each profile.
Brody would love to hear from small, local businesses that would be interested in sponsoring a profile of a neighboring farm. Interested folks can use the contact button on the website, or phone 603-252-5299 for more information. NH Farms Network is a 501 (c) 3 corporation.
…..
Governor Maggie Hassan has asked U.S. Secretary of Agriculture Tom Vilsack for a secretarial disaster designation for nine counties (all except for Coos) because of early losses to the peach, apple and some berry crops. These losses were caused by severe temperature fluctuations in late April. Actual losses appear to vary considerably, even within one orchard or farm, depending on specific elevations or exposures of the site. The governor sent a second request for apple losses caused by hailstorms on May 25 in Merrimack and Hillsborough counties as well. This does not mean total crop losses in most cases, but reductions in yields of 30% or more.
…..
The FDA gave cheesemakers, dairy farmers and cheese lovers severe heartburn with statements that sounded like the federal agency might ban or limit the use of wooden boards for ripening cheeses. This time-tested method is used to produce fine-quality cheeses, including many farmstead cheeses. Concerned senators and representatives sponsored an amendment to the agricultural appropriations bill—which includes funding for FDA—to prevent FDA from taking such action. New Hampshire's delegation was united in supporting this amendment to keep FDA from ruining our country's growing artisanal cheese industry, with Senators Shaheen and Ayotte and Congresswoman Kuster all signing on as early sponsors.
After a firestorm of protests, FDA issued a calming statement: "To be clear, we have not and are not prohibiting or banning the long-standing practice of using wood shelving in artisanal cheese." However, while FDA admitted, "the language used in this communication may have appeared more definitive than it should have," it still left the door open to engaging in "dialogue" about the safety of these practices.
Lorraine Merrill, Commissioner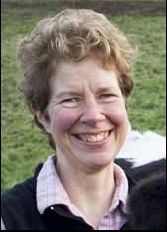 Department of Agriculture, Markets, & Food
(This column is excerpted from the Weekly Market Bulletin, June 25, 2014
SUBSCRIBE TO THE ENTIRE WEEKLY MARKET BULLETIN:
The NH Department of Agriculture, Markets & Food Division of Agricultural Development compiles market information and publishes the Weekly Market Bulletin for the agriculture community. The Bulletin is the department's 'publication of record' and includes appropriate industry notices, announcements, seasonal information and market survey data. Subscribers may advertise in the popular agricultural classified advertising at no charge. One-year subscriptions are $28 for delivery by U.S. Postal Service, or $22 for delivery by secure internet. Sign up for the Weekly Market Bulletin by calling the office at 271-2505 and providing a credit card for payment; or visit the office at 25 Capitol St., Concord; or mail in your request with a check. Be sure to provide your address, phone number, and if you are requesting an online subscription, an email address.