Home » From the Commissioner
New Lease for Coos County Farm
New Hampshire Department of Agriculture, Markets & Food (July 10, 2014)
Three years ago the Coos County commissioners sold the county farm dairy herd, closed the farming operations, and decided to lease out the county farm land. The Coos County farm includes a historic landmark barn and a beautiful stretch of fields along the Connecticut River in West Stewartstown. Last July a group including representatives of the department, the Barn Preservation Committee, the NH Preservation Alliance and UNH Cooperative Extension toured the barns at the county farm, and met with Coos County Commissioners, staff and members of the county legislative delegation to discuss options for future use the land and buildings.
The commissioners recently approved a new lease with two Columbia farm families—dairy farmers Scott and Debbie DeBlois, and livestock and crop farmers Chris and Joyce Brady. Scott and Chris, who have been close friends since their school days, are excited about how this plan will allow both families to work together and to grow their respective operations. Both families have a young generation now in college or high school—and all have been active in 4-H and/or FFA and are seriously interested in agriculture. Due to the timing of the agreement, Scott says they will just hay the land and raise corn this season. Their planned future rotation of crops for the 138 tillable acres will also include oats and soybeans.
Initially the lease is just for the rest of 2014, so that they can get the lease on annual cycle starting in January, to allow time for planning and field preparation. They hope the next lease will be for five years. Chris Brady is the teacher and FFA advisor in the new diversified agriculture program at Canaan Memorial School, just across the river in Vermont. The two families hope to eventually lease the barns as well, and are discussing ways to include educational uses of the farm. Scott says they told county officials they would be glad to set aside an area for community gardens so residents without access to land could grow some food.
…..
Farm Credit East's mid-year Agricultural Credit Conditions report shows Northeast agriculture in a favorable position for 2014. This contrasts with USDA's forecast of declining farm incomes nationally. Farm Credit East notes that despite the late start to spring planting, farmers have largely made up for lost time and crop production appears back on track.
Dairy farms are having an excellent year, with improved milk prices and lower feed costs–but commodity price volatility will likely continue, the report advises. Livestock producers are also enjoying strong prices and somewhat lower feed costs. Grain and oilseed prices have declined from last year, which is the cause of declining national farm incomes.
Consumer demand for products in the greenhouse, nursery and agricultural retail industries has strengthened, compared to 2013, and economists are predicting a strong general economy in the second half of 2014. "At the midway point in 2014, financially sound farm businesses will have no problem with credit availability and Farm Credit East has responded to increased demand for loans from farmers," the report notes. Variable interest loan rates remain historically, but long-term rates have been moving up from their lows. Modest rate increases are projected for 2015 and 2016.
Still, the Farm Credit East report cautions that although farm production costs dipped in early 2014, "costs have since rebounded, and are now in record territory. In this environment, it is essential for producers to watch margins closely and make adjustments necessary to maintain profitability." See the full report, 2014 Mid-Year Credit Situation and Outlook Report, at www.FarmCreditEast.com or call the Bedford branch office at 603-472-3554.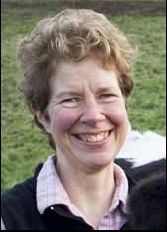 Lorraine Merrill, Commissioner
Department of Agriculture, Markets, & Food
(This column is excerpted from the Weekly Market Bulletin, July 10, 2014)
SUBSCRIBE TO THE ENTIRE WEEKLY MARKET BULLETIN:
The NH Department of Agriculture, Markets & Food Division of Agricultural Development compiles market information and publishes the Weekly Market Bulletin for the agriculture community. The Bulletin is the department's 'publication of record' and includes appropriate industry notices, announcements, seasonal information and market survey data. Subscribers may advertise in the popular agricultural classified advertising at no charge. One-year subscriptions are $28 for delivery by U.S. Postal Service, or $22 for delivery by secure internet. Sign up for the Weekly Market Bulletin by calling the office at 271-2505 and providing a credit card for payment; or visit the office at 25 Capitol St., Concord; or mail in your request with a check. Be sure to provide your address, phone number, and if you are requesting an online subscription, an email address.