Home » From the Commissioner, NHFN Updates
New Insects…and Trees for Troops
New Hampshire Department of Agriculture, Markets & Food (December 1, 2016)
 Two new vegetable crop pests have invaded New Hampshire. And they target two large and important vegetable crop families that are widely grown by farmers and gardeners in the state. UNH Cooperative Extension Specialist Alan Eaton had alerted New Hampshire growers and gardeners to these imminent threats earlier this summer. An observant home gardener in Colebrook promptly contacted the department. Her suspicions have now been confirmed– we now know that the leek moth and Swede midge are here, and we can be vigilant and aware of management strategies.
Swede midge is a serious insect pest of cabbage family plants–including cauliflower, broccoli and kale, because the larvae feed on and disfigure or destroy the growing tip of the plant. The leek moth larva is a small, leaf-mining caterpillar that feeds on the leaves and down to the bulb of members of the onion family. It can stunt plant growth, introduce rot and compromise the storage life of onions and garlic. Please see http://newhampshirefarms.net/articles/local-food-farm-buzz article by State Entomologist Piera Siegert for more information, and view the fact sheets on the Cornell University website.
All growers—from larger commercial vegetable farms to homesteaders and home gardeners—share concerns and management challenges presented by new and old pests. Those growing for our own use don't have to worry so much about minor cosmetic damage caused by insects or other pests. In Europe it is now fashionable to purchase 'ugly' fruits and vegetables of less-than-perfect, even misshapen appearance. Despite reports that this trend is coming to America, we have not seen much evidence in markets here yet.
I asked State Entomologist Piera Siegert if we are experiencing an increase in new foreign agricultural and forest pests in recent years—or are we just more aware of them. She said it probably just seems like we are getting more new pests because of increased awareness. The spread of damaging insect and disease pests from one continent to another has been going on pretty much forever—at least as long as people, plants and animals have been migrating around the planet.
*****
Monday morning Christmas tree growers, North Country veterans and Bethlehem Elementary School fifth-graders gathered to send off a record 594 freshly cut Christmas trees for the Trees for Troops program. The kids form a chain to load the trees into two big FedEx trailers at the Forest Society's Rocks Estate Christmas Tree Farm in Bethlehem. Trees from about 20 New Hampshire and Vermont Christmas tree farms were donated by the growers and also by businesses and individuals who want to support the effort.
The two fragrant truckloads of trees are destined for Fort Gordon in Augusta, Georgia—a large, multi-service installation known as the home of the U.S. Army Cyber Center of Excellence. Trees for Troops is a national program of the Christmas Spirit Foundation, charitable branch of the National Christmas Tree Association. Nigel Manley, manager of The Rocks Christmas Tree Farm, is the former chair of the foundation's board.
FedEx partners with the foundation to transport the trees to military families and troops in all the military branches at more than 65 bases in the U.S. and overseas. For FedEx driver Charlie Bourret of Thornton, this was his fifth year picking up Trees for Troops at The Rocks. "This is my favorite work day of the whole year," said Bourret, who served in the National Guard for 24 years. He likes thinking about how many military families Trees for Troops helps.
Lorraine Merrill, Commissioner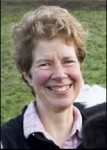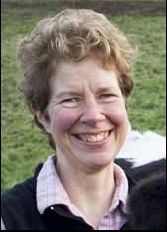 Department of Agriculture, Markets, & Food
(This column is excerpted from the Department's Weekly Market Bulletin, Nov. 30, 2016)
SUBSCRIBE TO THE ENTIRE WEEKLY MARKET BULLETIN:
The NH Department of Agriculture, Markets & Food Division of Agricultural Development compiles market information and publishes the Weekly Market Bulletin for the agriculture community. The Bulletin is the department's 'publication of record' and includes appropriate industry notices, announcements, seasonal information and market survey data. Subscribers may advertise in the popular agricultural classified advertising at no charge. One-year subscriptions are $28 for delivery by U.S. Postal Service, or $22 for delivery by secure internet. Sign up for the Weekly Market Bulletin by calling the office at 271-2505 and providing a credit card for payment; or visit the office at 25 Capitol St., Concord; or mail in your request with a check. Be sure to provide your address, phone number, and if you are requesting an online subscription, an email address.