Home » From the Commissioner
New Insects, New Diseases, Zombie Weeds
New Hampshire Department of Agriculture, Markets & Food (August 13, 2013)
State Entomologist Piera Siegert was a guest on NH Public Radio's The Exchange program last week, to talk about the threats to our state from invasive pests. She discussed the discovery of emerald ash borer (EAB) in Concord this spring, and the subsequent survey and quarantine regulations to limit its spread.
The delimitation survey to determine how far the EAB has spread was completed by the Department of Resources and Economic Development Division of Forests & Lands in cooperation with our department, UNH Cooperative Extension, the Society for Protection of NH Forests and other organizations. The survey involved 70 individuals from 12 organizations representing four states, was completed in six weeks. More than 200 sites in a 112 square-mile area were surveyed, with 296 trees cut, and 951 samples collected and painstakingly peeled to look for EAB evidence. The survey determined that the infested area comprises more than 20 square miles—an area along the Merrimack River corridor from northern Bow to Penacook. The EAB quarantine continues in effect for Merrimack County.
…..
Meanwhile, a foreign pig virus–Porcine epidemic diarrhea virus or PEDV—has surprised many with the rapidity of its spread across 16 states from the Midwest to Colorado within weeks of first being identified in the U.S. PEDV is a virus related to transmissible gastroenteritis (TGE), another disease affecting only pigs. PEDV poses no risk to other animals, and it is not zoonotic, so it poses no risk to humans or to food safety. But it is a serious economic risk for pork producers—with mortality rates of 30-100% among newly weaned pigs in herds not previously affected. PEDV was first recognized in England in 1971, and since then, has been identified in a number of European countries, China, Korea and Japan. Laboratory testing is the only way to diagnose PEDV. As always, producers who see any signs of illness in their pigs should notify their herd veterinarian immediately to address the issue.
A study funded by the Pork Check-Off found that PEDV, which is transmitted via the fecal-oral route, may be spread easily by livestock trailers moving between farms and packing plant. State Veterinarian Dr. Stephen Crawford says there is a message in this study and the rapid spread of PEDV. "Basic biosecurity practices are common sense, but much like hand washing, they are ignored or forgotten by many until a problem arises," he warns. "It is far better for you and your animals to avoid problems with basic biosecurity practices than to react to problems when an animal gets sick." Not all diseases spread between farms are as dramatic as PEDV, but can still result in reduced productivity, money spent on feed, and veterinary expense, etc.
…..
Just how wet has it been this season? Vegetable farmers and gardeners have struggled with the phenomenon of weeds that just don't die when pulled up by the roots. Hoe or pull a whole row of weeds one day, and return the next day to find the weeds have not only sprung back up to life, but have grown another six inches to boot. Chris LaValley of LaValley Farm in Allenstown reports that he returned to a site where his crew had pruned suckers from a field of tomato plants a few days earlier—and found the suckers had rooted where they had been tossed between the rows.Chris's wife Danielle runs the LaValley Farm stand in nearby Hooksett. The young couple also sells their produce from a mobile cart on Candia Road in Manchester, just outside the Massabesic Traffic Circle, and at several farmers markets. The LaValleys' slogan is 'NH Grown. Period.'
Lorraine Merrill, Commissioner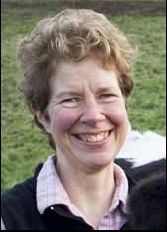 (reprinted from the Weekly Market Bulletin, Aug. 7, 2013)
SUBSCRIPTION NOTE:
The NH Department of Agriculture, Markets & Food Division of Agricultural Development compiles market information and publishes the Weekly Market Bulletin for the agriculture community. The Bulletin is the department's 'publication of record' and includes appropriate industry notices, announcements, seasonal information and market survey data. Subscribers may advertise in the popular agricultural classified advertising at no charge. One-year subscriptions are $28 for delivery by U.S. Postal Service, or $22 for delivery by secure internet. Sign up for the Weekly Market Bulletin by calling the office at 271-2505 and providing a credit card for payment; or visit the office at 25 Capitol St., Concord; or mail in your request with a check. Be sure to provide your address, phone number, and if you are requesting an online subscription, an email address.