Home » From the Commissioner
New Horizons for Agriculture in Manchester
New Hampshire Department of Agriculture, Markets & Food (November 23, 2013)
Many farm stands are still open, including those at apple orchards, and are geared up to supply pies, baked goods, cider and more right up to the Thanksgiving holiday. Winter farmers markets are opening around the state, and a growing number of farms are offering winter CSA programs to their customers. Soon the homeless and other clients of Manchester's New Horizons soup kitchen will also get to enjoy winter suppers brightened with fresh spinach and other vegetables grown right next door. The New Horizons greenhouse is the Queen City's newest urban agriculture venture.
Best known to Granite Staters as the former voice of Channel 9 sports, Charlie Sherman now heads up New Horizons for NH, Inc., a social service nonprofit that runs a food pantry and soup kitchen, as well as a shelter for homeless men and women in Manchester. Since the installation of the 2,240 square-foot greenhouse, Sherman is taking up a new sport—urban agriculture.
"I've never grown anything before. Where I came from, all we grew was cement!" Sherman told me. But his excitement about the potential for this new endeavor–to produce healthy fresh vegetables for their meal service program–is unmistakable.
After giving me a complete tour of the New Horizons facility on Manchester Street, Sherman proudly led the way to the 70' by 32' greenhouse, built of hard plastic polycarbonate panels hung on aluminum framing.
Rimol Greenhouse Systems, a major greenhouse manufacturer based in Hooksett, donated the structure and some of the labor to erect it—a $26,000 value. Timberland Corporation employees spent a volunteer service day building solid wood planting benches, and a team of volunteers led by UNH Cooperative Extension Master Gardeners filled the benches with soil mix and sowed neat rows of spinach. Master Gardener and Manchester State Rep. Emily Sandblade is coordinating the whole growing effort. Already the young spinach crop is flourishing. Herbs and other cool-season veggies are being added next.
Come spring, raised beds will be installed to add more growing space and greenery to the lot outside the greenhouse. Sherman says the greenhouse and gardens will save a tremendous amount of money, as well as providing really good food for their clients. The New Horizons soup kitchen serves 250-300 meals a day to individuals and families of all ages. Salad and other vegetables are offered seven days a week. The greenhouse and gardening project will also add a note of green rejuvenation to this careworn section of inner Manchester.
…..
Milford Middle School eighth-grader Lily Ayotte was featured on Boston TV Channel 7 News 'Class Act' segment. Ayotte is New Hampshire's Student Ambassador for the Fuel Up To Play 60 program—the nation's largest school nutrition and physical activity program, sponsored jointly by the National Dairy Council and National Football League. Lily was chosen from hundreds of nominees for Channel 7's Class Act. In her news segment Ayotte demonstrates to schoolmates how to "hide broccoli and mushrooms in spaghetti sauce." See the story and the video.
…..
The winter farmers market directory on the department's website is up to about 20 so far. Some markets planned for the 2013-14 winter season are not yet on the list. Make sure your market is included in this directory, which is used by consumers and media to find local markets and their schedules. Most of the department's online directories and promotional materials can be updated at any time. Send information to Gail McWilliam Jellie at gail.mcwilliam.jellie@agr.nh.gov.
…..
All department staff join me in wishing everyone a Happy Thanksgiving. On the farm we are always especially thankful if we can enjoy the holiday without any equipment breakdowns or emergency veterinary calls.
 Lorraine Merrill, Commissioner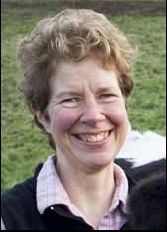 Department of Agriculture, Markets, & Food
(This column is excerpted from the Weekly Market Bulletin, November 20, 2013 )
SUBSCRIBE TO THE ENTIRE WEEKLY MARKET BULLETIN:
The NH Department of Agriculture, Markets & Food Division of Agricultural Development compiles market information and publishes the Weekly Market Bulletin for the agriculture community. The Bulletin is the department's 'publication of record' and includes appropriate industry notices, announcements, seasonal information and market survey data. Subscribers may advertise in the popular agricultural classified advertising at no charge. One-year subscriptions are $28 for delivery by U.S. Postal Service, or $22 for delivery by secure internet. Sign up for the Weekly Market Bulletin by calling the office at 271-2505 and providing a credit card for payment; or visit the office at 25 Capitol St., Concord; or mail in your request with a check. Be sure to provide your address, phone number, and if you are requesting an online subscription, an email address.