Home » From the Commissioner
New Hampshire Hosts NEASDA Meeting
New Hampshire Department of Agriculture, Markets & Food (June 1, 2012)
This coming week New Hampshire will host the Northeast Association of State Departments of Agriculture (NEASDA) annual meeting at the Mountain View Grand Hotel in Whitefield. This is a chance to highlight some of our North Country agricultural enterprises and tourism attractions—with our guests from 10 northeastern states and Washington DC encouraged to extend their stays to explore more of what the Granite State has to offer.
The chief agricultural officers and other regional ag leaders will visit one of our leading agritourism sites, The Rocks Estate in Bethlehem. The tour will include the Christmas tree farm owned and operated by the Society for Preservation of New Hampshire Forests at this historic and scenic site, and the New Hampshire Maple Experience museum, which opens for self-guided tours on June 1.  The interactive maple museum and education center features maple sugaring artifacts from the extensive collection of legendary Sugar Hill sugar maker Charlie Stewart, and is housed in one of the estate's restored historic buildings. The Rocks Estate is also home to the North Country Conservation and Education Center. The 1,400-acre property was once the summer home of the wealthy Glessner family, and it is worth a visit any time of year, with a network of maintained trails and magnificent views of the Presidentials.
The NEASDA participants will also visit Doug and Debby Erb's Springvale Farms and Landaff Creamery in Landaff.  The Erbs diversified their dairy farm by adding farmstead cheesemaking just four years ago. Doug went to Great Britain to learn from master cheesemakers  how to make a traditional Welsh cheese which they have named after their town of Landaff—which is named for Llandaff, Wales. The Erbs make their cheese in the new creamery they built in a renovated building at the farm, and then send it to the Cellars at Jasper Hill in Greensboro, Vermont for ripening in their climate-controlled underground cellars. This year Landaff cheese took third place in the semi-soft class at the World Championship Cheese contest.
The final tour stop will be in Monroe at Pete & Gerry's Organic Eggs, where our guests will see the brand-new processing facility and newly constructed henhouses. Folks will learn about this fast-growing poultry business and their strategy of contracting with small, family farms to increase production to meet the demand for their lines of organic, cage-free, and heirloom breed eggs.
For the first time ever, NEASDA is holding its meeting in conjunction with the annual meeting of the Northeast region of the U.S. Animal Health Association, an organization of state and federal government veterinarians. Animal health and welfare, biosecurity and food safety issues and planning will be on the shared agenda.
New Hampshire will also host the national convention of the American Jersey Cattle Association and National All-Jersey, Inc. in North Conway, June 27-30. Festivities will include speakers, youth competitions, tours, and the national heifer sale.
Calling all 'Buy Local' enthusiasts. New Hampshire Made is celebrating its 15th anniversary next Thursday, June 7 at 6:00 pm, with a special growers dinner, a talk given by former Commissioner Steve Taylor, a silent auction of local products and unique experiences, and music by The Fiddling Thomsons. The evening is a salute to New Hampshire farmers, food artisans and small businesses. Local foods featured on the menu include Pete & Gerry's Heirloom Eggs, fresh greens from Spring Ledge Farm in New London and meats from North Country Smokehouse in Claremont. The location is the Grappone Center in Concord—one of the first restaurants to receive the NH Farm to Restaurant Connection's 'Certified Local' recognition. Tickets are $55, or two or more for $50 each. Make reservations online at www.nhmade.com or by contacting NH Made at 603-679-9800.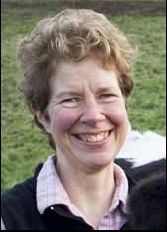 Lorraine Merrill, Commissioner                                                                        
(reprinted from the Weekly Market Bulletin, May 30,  2012)
SUBSCRIPTION NOTE:
The NH Department of Agriculture, Markets & Food Division of Agricultural Development compiles market information and publishes the Weekly Market Bulletin for the agriculture community. The Bulletin is the department's 'publication of record' and includes appropriate industry notices, announcements, seasonal information and market survey data. Subscribers may advertise in the popular agricultural classified advertising at no charge. One-year subscriptions are $28 for delivery by U.S. Postal Service, or $22 for delivery by secure internet. Sign up for the Weekly Market Bulletin by calling the office at 271-2505 and providing a credit card for payment; or visit the office at 25 Capitol St., Concord; or mail in your request with a check. Be sure to provide your address, phone number, and if you are requesting an online subscription, an email address.