Home » From the Commissioner
New Hampshire's High Tunnels
New Hampshire Department of Agriculture, Markets & Food (September 18, 2011)
New Hampshire is a leader in developing and using high-tunnel greenhouses to economically extend the growing season—-and increase the supply and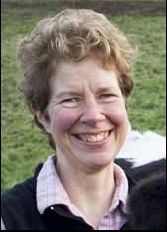 selection of fresh, local fruits and vegetables. The USDA Natural Resource Conservation Service's (NRCS) three-year pilot program of cost-sharing construction of high tunnels on farms has boosted this trend, helping growers respond to the demand for locally grown produce. NRCS State Conservationist Rick Ellsmore reports that the Granite State currently ranks fourth nationally in the number of high tunnels funded by the program, with over 200 now installed or approved for funding.
Otho Wells, University of New Hampshire professor emeritus of plant biology, pioneered high-tunnel technology at UNH at the NH Ag Experiment Station's Woodman Horticultural Research Farm in Durham, beginning in the late 1980s. The high tunnels he used were designed and built by Ed Person of Ledgewood Farm in Moultonborough. Person built his own plastic-covered units constructed with bent-pipe framing as a less-expensive way to get earlier-ripening tomatoes. Other growers began asking him to build high tunnels for them, and a new enterprise was launched at Ledgewood Farm. Person's units have been erected in 40 states. A multi-state training session for NRCS staff on high-tunnel technology and management was held at Ledgewood Farm, led by New Hampshire NRCS agronomist Brandon Smith. Smith worked with Otho Wells and high tunnels as an undergraduate at UNH, and did research in high-tunnel vegetable production as a research professor at the University of Tennessee before working with NRCS.
The NRCS cost-share program, which is part of Secretary of Agriculture Tom Vilsack's 'Know Your Farmer, Know Your Food' initiative, has helped farmers ramp up fruit and vegetable production. Growers and researchers continue to push the plastic envelope on ways to use high tunnels. Fruit crops are being produced under plastic-covered arches, as well as tomatoes, greens and many other vegetables and herbs.
NRCS says conservation benefits include plant and soil quality, and reduced pesticide use. Pesticides can be reduced because protection from rainfall helps prevent foliar diseases. Insect pests can be more easily managed because their feeding patterns are disrupted, and biological controls such as predator insects can be used more effectively. Farmers who want to grow tomatoes without using pesticides, for example, often find they can do so more successfully in tunnels. High tunnels may also reduce nutrient loss by preventing phosphorus runoff and nitrogen leaching. Producing more food locally can improve air quality and decrease energy used to transport food.
All three farms on a recent New Hampshire Agricultural Advisory Board tour to Carroll County—Sherman Farm in East Conway, Spiderweb Gardens in Tuftonboro, and Ledgewood Farm in Moultonborough—use extensive high-tunnel production. Board members toured Ed Person's high-tunnel manufacturing operation at Ledgewood Farm.
* * * * * *
            A tribute read by NRCS Soil Conservationist Wendy Ward honoring Sullivan County Conservationists of the Year Jim and Sue Fitch of Fitch Farm in Cornish, told how Jim Fitch rejected chemical-treated fence posts in favor of sawing his own more durable posts from locust cut on the farm. The Fitches built a heavy-use area and manure storage, with NRCS assistance, to create a feeding area where their Highland beef cattle stay dry and out of the mud. In addition to containing and preventing nutrient run-off, the facility was praised for fitting exceptionally well in the beautiful landscape of the farm—part of the iconic landscape that inspired the artists of the Cornish Colony. The Fitch Farm was permanently protected in 2009 by the Land and Community Heritage Investment Program (LCHIP), the town of Cornish and the Upper Valley Land Trust (UVLT). Jim Fitch told the Sullivan County Conservation District annual meeting that protecting the farm from development was important to all their family. He particularly praised the work of UVLT.
Lorraine Merrill, Commissioner                                                             
(reprinted from the Weekly Market Bulletin published by the Department of Agriculture, Markets, & Food, Sept. 14, 2011)