Home » From the Commissioner
New Disease Hits European Herds and Flocks
New Hampshire Department of Agriculture, Markets & Food (March 5, 2012)
A new virus affecting ruminants is spreading rapidly on farms across Europe. The World Organization for Animal Health (OIE), which monitors cross-border trade in farm animals, has said it is closely following this disease, although the virus is not on the list of diseases requiring member-states to notify the agency whenever an outbreak is discovered. The Schmallenberg virus, named after the town in Germany where it was first detected last summer, had spread by the first of February to nearly 200 farms in Germany, 94 farms in France and 76 farms in the Netherlands. The virus has also infected animals in Belgium and the United Kingdom.
The Schmallenberg virus causes fever, diarrhea and reduced milk production for up to a week in sheep, cattle and goats. It causes severe birth defects in lambs, calves and kids if infection occurs during a short, vulnerable stage of pregnancy. The virus is believed to be a part of the Simbu serogroup of viruses transmitted by midges and mosquitoes, and scientists expect the new virus is transmitted in the same way. These serogroup viruses are mostly found in ruminants in Asia, Australia, Africa and the Middle East.
Although unlikely, the possibility of direct animal-to-animal transmission cannot yet be excluded. It is suspected that the virus spread rapidly over this past summer before the new disease was detected and identified. The European Centre for Disease Prevention and Control's preliminary assessment concludes there is currently no evidence the virus could cause illness in humans.
The veterinary and scientific communities are working hard to learn as much as they can about the new Schmallenburg virus and its effect on livestock. "To date knowledge is limited and the direct risk to New Hampshire livestock owners appears to be low," advises State Veterinarian Steve Crawford. "But owners of livestock still should be aware of any novel or unexplained illness in their animals as we move toward the biting insect season. As always, your veterinarian is a good place to start a discussion of all animal health risks on your farm."
The 2012-13 state budget cuts have dealt a double blow to the NH Veterinary Diagnostic Laboratory, a partnership between the department and UNH, located at UNH. The lab provides crucial animal and public health diagnostic services to the state, veterinary and livestock businesses and organizations, and others. The lab's veterinarians and staff serve in key mentoring, teaching and advising roles for UNH's outstanding pre-veterinary academic program, and provide valuable services to university research programs. The department, UNH, and supporters of the lab are working hard to find solutions that will allow us to keep the lab open and functioning fully.
Doreen Gitschier of Gitch's Funny Farm in Hill travels to Denver this week for the 2012 National Pork Industry Forum, her eighth year as New Hampshire's delegate. Gitschier is also the state contact for the National Pork Producers Council. (http://www.nppc.org ).  With more than 30 sows, she has the largest breeding swine operation in the state. She raises about 50 pigs for cuts of pork to sell from the farm and at farmers markets—and also supplies the growing year-round market for feeder pigs. Sows farrow throughout the year at her farm, but she manages breeding schedules so no sows are due when she's attending national pork meetings.
New Hampshire's pig farms are small, and so is the NH Pork Producers Council. But Gitschier says she can contribute at the national forum when discussions turn to consumer preferences and concerns, because of her close relationship with her customers. This year's agenda includes a proposed policy change, 'That the National Pork Board shall carefully consider both science and consumer confidence when making decisions affecting pork production methods and the marketability of pork products.'
Lorraine Merrill, Commissioner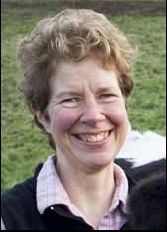 (reprinted from the Weekly Market Bulletin, Feb. 29, 2012)
SUBSCRIPTION NOTE:
The NH Department of Agriculture, Markets & Food Division of Agricultural Development compiles market information and publishes the Weekly Market Bulletin for the agriculture community. The Bulletin is the department's 'publication of record' and includes appropriate industry notices, announcements, seasonal information and market survey data. Subscribers may advertise in the popular agricultural classified advertising at no charge. One-year subscriptions are $28 for delivery by U.S. Postal Service, or $22 for delivery by secure internet. Sign up for the Weekly Market Bulletin by calling the office at 271-2505 and providing a credit card for payment; or visit the office at 25 Capitol St., Concord; or mail in your request with a check. Be sure to provide your address, phone number, and if you are requesting an online subscription, an email address.