Home » From the Commissioner
Neighbors Calling Foul over Fowl
New Hampshire Department of Agriculture, Markets & Food (June 6, 2013)
A while back we wrote in this column about New Hampshire's Pete & Gerry's Organics LLC (http://www.peteandgerrys.com) seeking family farms in northern New England as contract-growers to help meet the growing demand for their certified organic eggs. Jesse Laflamme, third-generation operator of the family-owned farm in Monroe, has been surprised by the negative reactions of abutters in a couple of the communities where local farmers have expressed interest in building one of the modern, cage-free poultry barns specified under Pete & Gerry's contracts.
"Our mission is to create opportunities for small family farmers to produce eggs from humanely treated hens, in long-term partnership with our company and under our strict standards of sustainability for the environment, the community and the wellbeing of the animals," Laflamme says. They plan to expand production through a network of small and medium-sized family farms instead of becoming a single huge operation. "We work passionately to advance our mission because of our own history as a small family farm that was nearly forced out of farming by the inhumane scale and unethical practices of a massive factory egg farm in Maine with over four million hens."
Neighbors in Dunbarton, where Tom Giovagnoli proposes to build a barn for 20,000 of Pete & Gerry's organic laying hens, have described the plan as "huge," "enormous" and "far beyond a normal chicken coop." Those of us who were around in the 1950s and 1960s remember when barns for flocks of this size—and larger–dotted southern and central New Hampshire communities. Poultry was king in Granite State agriculture 60-70 years ago. In the 1945 Ag Census New Hampshire farms reported a total of more than 2.2 million chickens. The 2007 Ag Census counted 300,000.
Using the animal units scale, based on body weight of livestock, Jesse Laflamme says a 20,000-hen farm is comparable to a 60-cow dairy farm. That's hardly a "huge" farm. In fact, it is half the size of the average dairy herd in the state. The Giovagnoli farm was home to 7,000 or so turkeys under previous ownership—larger in terms of animal units than 20,000 layers.
Giovagnoli currently works as a mechanic as well as raising hay on his farm. He sees the Pete & Gerry's contract as a way to achieve his goal of making his farm more of a full-time occupation. He proposes to construct the 46' by 588' barn at the center of his 85-acre farm, allowing generous space from neighbors on all sides. The barn has a large footprint because of its single-story, open-floored pen design that provides more space per hen. The cage-free housing system is key to the Pete & Gerry's philosophy, as well as to market-demand for their eggs.
Local opponents to the Dunbarton proposal, as reported in recent media articles, worry that manure will pollute the groundwater and befoul the air. Pete & Gerry's sets high standards for management and sanitation in their contracts with growers. Their barn system contains and stores the manure, which is in high demand as fertilizer with crop farmers, including organic growers.
The Dunbarton Planning Board accepted Giovagnoli's application for site plan review, as agriculture is an allowed use in the farm's low-density residential zone. But neighbors have appealed the board's action—claiming a barn of this scale is not agricultural, but commercial. Their appeal implies that agriculture is not agriculture if earning a living is involved. The definition in state law of farm, agriculture and farming (RSA 21:34-a) clearly treats farming as a business, even using the word 'commercial.' The New Hampshire Coalition for Sustaining Agriculture's vision established nearly 20 years ago, begins with, "The future of agriculture in New Hampshire depends on profitable farms that can nurture families and be passed on to future generations."
Like so many New Hampshire towns, Dunbarton's master plan is filled with references to the town's desire to preserve its rural character. As part of a survey for the master plan process, residents were asked for their preferences if a business were to come to Town. The two top choices were a post office and agricultural businesses.

Lorraine Merrill, Commissioner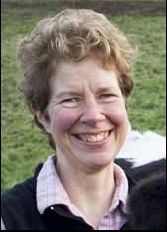 (reprinted from the Weekly Market Bulletin, June 5, 2013)
SUBSCRIPTION NOTE:
The NH Department of Agriculture, Markets & Food Division of Agricultural Development
http://agriculture.nh.gov compiles market information and publishes the Weekly Market Bulletin for the agriculture community. The Bulletin is the department's 'publication of record' and includes appropriate industry notices, announcements, seasonal information and market survey data. Subscribers may advertise in the popular agricultural classified advertising at no charge. One-year subscriptions are $28 for delivery by U.S. Postal Service, or $22 for delivery by secure internet. Sign up for the Weekly Market Bulletin by calling the office at 271-2505 and providing a credit card for payment; or visit the office at 25 Capitol St., Concord; or mail in your request with a check. Be sure to provide your address, phone number, and if you are requesting an online subscription, an email address.