Home » From the Commissioner
Most U.S. and N.H. Farms are Family Farms
New Hampshire Department of Agriculture, Markets & Food (January 18, 2015)
A new study by USDA's Economic Research Service (ERS) highlights some interesting trends and facts about the size and nature of farm businesses in this country. The 2014 Family Farm Report analyzes the structure and finances of U.S. farms, including the relationship of farm size and type to agricultural production, financial performance, sources of farm household income, and the extent of off-farm work. Contrary to what many people think, most U.S. farms—97 percent in 2011—are still family operations, majority-owned by the operator and family members. Even most of the largest farms are family-run.
In New Hampshire more than 97 percent of our 4,400 farms are family operations. Nearly all the nonfamily farms in this state are institutional or nonprofit farms associated with schools and universities; county farms and state prison farm; museums or other educational nonprofits. Most, but not all of these are also small in size.
New Hampshire has a nonfamily, international corporate-owned poultry genetics research farm operated by Hubbard, a subsidiary of Groupe Grimaud, in Walpole. Ira and Oliver Hubbard began the Hubbard business as a family-owned poultry farm in 1921. The Hubbard family sold what had become one of the most successful poultry genetics businesses in the world to Merck in 1974. Since 2005 Hubbard has been part of Groupe Grimaud, the second-largest multi-species animal breeding company in the world. Bonnie Plants, an Alabama-based plant wholesaler, maintains a nonfamily greenhouse production operation in Lempster.
The wide variation among different sizes and types of farms can make just looking at averages for U.S. or New Hampshire farms misleading. Small family farms dominate the farm count for both country and state, but midsize and large-scale family farms account for the bulk of farm production and economic activity. The report's authors explain that information on the different kinds of farms—and the farmers who operate them—is important for understanding the economic well-being of farm households and the implications of farm policy.
Small family farms—those reporting annual gross cash farm income (GCFI) under $350,000—made up 90 percent of U.S. farms. They also operated 52 percent of the nation's farmland—but accounted for a relatively small share of production, 26 percent. Farming is the operator's primary occupation for just one out of three small farms. Off-farm occupation small farms account for 42 percent of all farms, and another 16 percent are retirement farms.
The 2012 Ag Census found 97 percent of New Hampshire farms had sales under $250,000, a lower bar than the ERS study for 'small farms.' That 97 percent of farms accounted for 28 percent of total farm receipts.
Midsize and large-scale family farms ($350,000 and above GCFI) account for 8 percent of U.S. farms, but 60 percent of the value of production. Nonfamily farms account for the remaining 3 percent of farms nationally, and 15 percent of farm output. Close to 85 percent of nonfamily farm output came from large farms with GCFI of $1,000,000 or more. Still, most nonfamily farms had GCFI below $350,000, classified as small farms. The 2012 Ag Census found that midsize and large farms with more than $250,000 in sales make up only 2.6 percent of total farms in New Hampshire—but account for 72 percent of sales.
Owners of small farms have differing objectives for their businesses, with most relying on off-farm income for their livelihood. Some aim to grow the farm business and give up their day jobs. Others seek just to supplement other income sources or break even. Midsize and large farms are much more likely to have multiple generations involved. We need our New Hampshire farms of all sizes.
Lorraine Merrill, Commissioner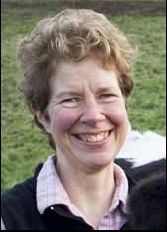 Department of Agriculture, Markets, & Food
(This column is excerpted from the Weekly Market Bulletin, January 7, 2015 )
SUBSCRIBE TO THE ENTIRE WEEKLY MARKET BULLETIN:
The NH Department of Agriculture, Markets & Food Division of Agricultural Development compiles market information and publishes the Weekly Market Bulletin for the agriculture community. The Bulletin is the department's 'publication of record' and includes appropriate industry notices, announcements, seasonal information and market survey data. Subscribers may advertise in the popular agricultural classified advertising at no charge. One-year subscriptions are $28 for delivery by U.S. Postal Service, or $22 for delivery by secure internet. Sign up for the Weekly Market Bulletin by calling the office at 271-2505 and providing a credit card for payment; or visit the office at 25 Capitol St., Concord; or mail in your request with a check. Be sure to provide your address, phone number, and if you are requesting an online subscription, an email address.