Home » From the Commissioner
More Ag Census Data Released
New Hampshire Department of Agriculture, Markets & Food (May 8, 2014)
The long-awaited, complete 2012 Agricultural Census report is now available from the USDA National Agricultural Statistics Service (NASS). The data contain plenty of food for thought to digest, and trends to analyze.
Two areas where New Hampshire continued to shine are direct market sales to consumers and agritourism. New Hampshire ranked number one in the country in direct market sales as a percentage of total farm receipts, with 10.6%. We ranked second in the nation for the percentage of farms reporting direct market sales, at 30.7%–nearly one out of three. New Hampshire's total 1,348 farms reporting direct market sales ranked 39th out of the 50 states—quite remarkable given the small size of our state and agricultural industry. Even more impressive, total direct market sales of over $20 million ranked 22 among all states. The average direct sales per farm was $15,075—ranking #10.
Four counties ranked nationally for direct market sales in 2012. Out of the more than 3,000 counties in the country, Hillsborough ranked 27th, with over $5 million in direct market sales. Rockingham came in 66th place with $3.3 million, Merrimack was 83rd with $2.8 million, and Cheshire ranked 104th with nearly $2.5 million in direct sales.
Income from "farm-related, ag tourism and recreational services" saw a 65% increase in the five years since the previous census, totaling $3.8 million in 2012. The number of farms reporting agritourism receipts more than doubled, from 88 to 190. However, the average receipts per farm decreased by 24%, to $20,130 per farm. Strafford County topped all New Hampshire counties, and ranked 148th nationally with over $1 million in agritourism sales. Rockingham placed second in the state, and #256 nationally with over a half million in agritourism receipts.
New Hampshire ranks third in the 2014 Locavore Index tabulated by Strolling of the Heifers, a Vermont-based organization, which calculates numbers of farmers markets, CSAs and farm-to-school programs per capita for each state.
…..
Farmers and growers cannot keep up with all the proposed new rules announced by various federal and state regulatory agencies. One that could potentially have significant impact on farms in New Hampshire is the proposed revision by the U. S. Environmental Protection Agency (EPA) of its Agricultural Worker Protection Standard, the rules designed to protect workers from pesticide exposure. This is one of the busiest times of year for farmers, but it is important that EPA hears directly from farmers about how the proposed revisions would affect their operations. Even if comments already posted on the EPA website appear to duplicative or repetitious, it is important for EPA to understand how many farmers views and assessments are similar.
The comment period on EPA's proposed revision to the Worker Protection Standard (WPS) is scheduled to close on June 17, 2014. Proposed major changes to the current rule include mandatory annual safety training (currently every 5 years); mandatory posting of signs for certain pesticides; expanding training material to prevent "take home exposure" (to protect families); establishing no-entry buffer zones of 25 to 100 feet (buffer will depend on the pesticide and type of application); mandatory record keeping (New Hampshire already requires record keeping); farm worker training records to be kept for two years with records accessible to farm workers and individuals working on behalf of their safety; personal protection equipment to parallel the national Occupational Safety and Health Administration (OSHA) standard, for example, respirator fit testing; and continuing the exemptions for family farms with an extension of "immediate" family members. For more information, including a path to the proposed rule and how to provide comment, please visit EPA's webpage at http://www.epa.gov/oppfead1/safety/workers/proposed .

Lorraine Merrill, Commissioner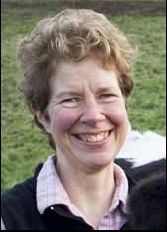 Department of Agriculture, Markets, & Food
(This column is excerpted from the Weekly Market Bulletin, May 7, 2014 )
SUBSCRIBE TO THE ENTIRE WEEKLY MARKET BULLETIN:
The NH Department of Agriculture, Markets & Food Division of Agricultural Development compiles market information and publishes the Weekly Market Bulletin for the agriculture community. The Bulletin is the department's 'publication of record' and includes appropriate industry notices, announcements, seasonal information and market survey data. Subscribers may advertise in the popular agricultural classified advertising at no charge. One-year subscriptions are $28 for delivery by U.S. Postal Service, or $22 for delivery by secure internet. Sign up for the Weekly Market Bulletin by calling the office at 271-2505 and providing a credit card for payment; or visit the office at 25 Capitol St., Concord; or mail in your request with a check. Be sure to provide your address, phone number, and if you are requesting an online subscription, an email address.