Home » From the Commissioner
Mooving Up the Locavore Index
New Hampshire Department of Agriculture, Markets & Food (April 18, 2013)
The Strolling of the Heifers organization has published its second annual Locavore Index, which rates the 50 states and the District of Columbia on the strength of their local food systems. The top five states for locavorism, according to the 2013 index, are Vermont, Maine, New Hampshire, North Dakota and Iowa. Texas came in last.
The Brattleboro,Vermont-based local food advocacy group's index uses census and U.S. Department of Agriculture data, along with a per capita comparison of farmers markets, community supported agriculture operations (CSAs) and food hubs in ranking the states. All six New England states ranked in the top 15. Read more at http://www.strollingoftheheifers.com/locavore-index-2013/
The news in this year's Locavore Index announcement was New Hampshire's leap up 10 places, moving from 13th last year to third in the 2013 index. NH Farm Bureau Communications Director, Maureen Duffy was quoted in a Brattleboro Reformer article. She noted the growing interest from consumers, and also said the Department of Agriculture, Markets & Food is providing support by printing maps of farms, encouraging more farmers' markets and supporting entrepreneurs who want to grow the agriculture sector of the economy. "There has been a real increase in the last few years with the local food movement," said Duffy. "There is a real demand out there and farmers are trying to meet it. It's wonderful to see."
Strolling of the Heifers Executive Director Orly Munzing said they hope the index will encourage more collaboration between states, and get people talking about how they can better support their regional and local food systems. "There are so many ways to do that," said Munzing. "Not just with farmers markets and CSAs, but by supporting farm-to-school programs, urging local hospitals and nursing homes to purchase local foods, asking supermarkets to buy from local farms, and, of course, celebrating and honoring our farmers whenever we can."
This sounds like a great way to honor Earth Day, which is Monday, April 22. Earth Day comes just when farmers and gardeners are getting serious about the new season, tending the land and looking ahead with hope and optimism.
….
The recently released USDA National Agricultural Statistics (NASS) data for 2012 fruit and vegetable crops includes some interesting numbers that back up New Hampshire's high locavore rating. We have noted before in this column that in the last Ag Census (2007), New Hampshire ranked highest in the nation for the percentage of all farms reporting direct-to-consumer sales. In 2012 NASS polled New England fruit and vegetable growers on the different marketing channels employed. New Hampshire had the highest of the six states for farm stands, with 54%. We also had the highest percentage of growers reporting Pick-Your-Own sales, at 29%. The percentage selling at farmers markets, 26%, was second to Vermont's 34%. For CSAs (Community Supported Agriculture), New Hampshire was just above the region average at 10%.
One in five Granite State growers sold produce direct to retailers—such as natural food stores and co-ops, supermarkets, restaurants, institutions and other retail outlets. And 17% sold to wholesale markets, including supermarket chain buyers, distributors, wholesale brokers, packers and other farm operations, grower cooperatives, etc.  The high ratio of direct-to-consumer sales may be a factor in New Hampshire growers reporting higher prices compared to neighboring states for a number of crops—including sweet corn, tomatoes, pumpkins, carrots, cantaloupe, cabbage, asparagus and peaches.
….
The 2013 maple season is winding down, with most reports indicating maple producers are happy with this year's production. Returning from the recent round of Yankee Farm Credit customer meetings, Meriden maple producer and former Commissioner Steve Taylor reports producers from both sides of the Connecticut River saying this has been an excellent year.
Lorraine Merrill, Commissioner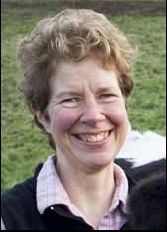 (reprinted from the Weekly Market Bulletin, April 17,  2013)
SUBSCRIPTION NOTE:
The NH Department of Agriculture, Markets & Food Division of Agricultural Development compiles market information and publishes the Weekly Market Bulletin for the agriculture community. The Bulletin is the department's 'publication of record' and includes appropriate industry notices, announcements, seasonal information and market survey data. Subscribers may advertise in the popular agricultural classified advertising at no charge. One-year subscriptions are $28 for delivery by U.S. Postal Service, or $22 for delivery by secure internet. Sign up for the Weekly Market Bulletin by calling the office at 271-2505 and providing a credit card for payment; or visit the office at 25 Capitol St., Concord; or mail in your request with a check. Be sure to provide your address, phone number, and if you are requesting an online subscription, an email address.