Home » From the Commissioner, NHFN Updates
Monadnock Farmland Preservation Partnership Awarded Funding
New Hampshire Department of Agriculture, Markets & Food (January 26, 2017)
 The Monadnock Conservancy and five partner organizations have been awarded more than $1.2 million through the Regional Conservation Partnership Program (RCPP) of USDA's Natural Resources Conservation Service. The awarded project, 'Protecting Farmland in New Hampshire's Monadnock Region,' will protect nearly 3,000 acres of important farmland in the Monadnock region by 2021. One thousand acres will be conserved through Natural Resources Conservation Service funds; the remaining 1,700 acres will be conserved using a combination of private funds, state grant funding, and donated easements.
"Farms play a key role in maintaining the rural character that makes the Monadnock region so special, and Connecticut River bottomland features some of the most productive soil in the country," notes Stacy Gambrel, conservation project manager for the Monadnock Conservancy. "Unfortunately, this riverfront land is also highly threatened by development." Gambrel previously worked as project manager for the Maine Farmland Trust, under the leadership of John Piotti, who is now president of the American Farmland Trust.
"For years, we sought to establish a 'war chest' for buying conservation easements on farmland—to keep this important land in farming, while also providing farmers with cash to acquire more land, invest in their operations, or pay off debt," Gambrel explains. Thanks to RCPP and the other private donations, they now have a substantial start on their war chest, and Gambrel and Executive Director Ryan Owens and their team are eager to protect more farmland in the Monadnock region.
The project will target riverfront farmland, especially land along the Connecticut, Ashuelot and Contoocook rivers, as well as waterways identified as impaired. While the main focus of this project is on acquiring agricultural conservation easements, the Monadnock Conservancy and its partners will also engage in education and outreach to landowners to promote conservation easements and stewardship practices.
The project partners–Cheshire County Conservation District, Land for Good, Connecticut River Watershed Farmers Alliance, Russell Farm and Forest Conservation Foundation, and NRCS state and field office staff–will provide a minimum of five workshops or events over the grant period on topics including farm succession planning, conservation options, and land stewardship.
The Monadnock farmland project is one of 88 high-impact projects awarded a total of nearly a quarter billion dollars, announced by former Agriculture Secretary Tom Vilsack in late December. An additional $500 million will be contributed by partners in these regional partnership initiatives to improve water quality, combat drought, enhance soil health, support wildlife habitat and protect agricultural viability. By 2018 NRCS and its many partners will have invested at least $2.4 billion through RCPP, which was created by the 2014 Farm Bill.
"RCPP plays a critical role in connecting partners with producers to design and implement conservation solutions that benefit both natural resources and agriculture," Vilsack said in his announcement of the latest awards. "The Farm Bill is the largest source of federal funding for private lands conservation, and RCPP is contributing innovative conservation solutions to America's communities."
With funding from an earlier RCPP grant, the NH Association of Conservation Districts is currently seeking an agronomist to work with farmers in the four Connecticut River counties. The NH Soil Health Initiative is a component of the multi-state Long Island Sound Watershed Regional Conservation Partnership Program (LISW-RCPP). The overall mission of the NH Soil Health Initiative is to carry out on-farm technical assistance and conservation planning to support successful implementation of new practices that will improve soil health and protect water quality in Long Island Sound and the Connecticut River watershed.  The position will also provide technical support to the New Hampshire conservation districts, NRCS, watershed groups, UNH Cooperative Extension and other soil health partnership organizations.
Lorraine Merrill, Commissioner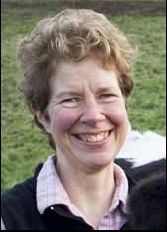 Department of Agriculture, Markets, & Food
(This column is excerpted from the Department's Weekly Market Bulletin, Jan. 25, 2017)
SUBSCRIBE TO THE ENTIRE WEEKLY MARKET BULLETIN:
The NH Department of Agriculture, Markets & Food Division of Agricultural Development compiles market information and publishes the Weekly Market Bulletin for the agriculture community. The Bulletin is the department's 'publication of record' and includes appropriate industry notices, announcements, seasonal information and market survey data. Subscribers may advertise in the popular agricultural classified advertising at no charge. One-year subscriptions are $28 for delivery by U.S. Postal Service, or $22 for delivery by secure internet. Sign up for the Weekly Market Bulletin by calling the office at 271-2505 and providing a credit card for payment; or visit the office at 25 Capitol St., Concord; or mail in your request with a check. Be sure to provide your address, phone number, and if you are requesting an online subscription, an email address.