Home » From the Commissioner
Milk Money for Food Pantries
New Hampshire Department of Agriculture, Markets & Food (June 22, 2012)
A milk money initiative started on behalf of New Hampshire's dairy farmers by the NH Department of Agriculture, Markets & Food recently yielded total donations of nearly $14,000 in fresh milk and dairy products for families in need of food assistance. These donations come during June Dairy Month, a traditional time to celebrate the good taste and high nutritional values of milk and dairy products. The donations also come just as schools are closing for the summer, and many children are losing their daily servings of milk through school lunch, breakfast and snack programs.
The department awarded funding in the form of grants totaling $2,931 for purchasing fresh milk to four local food pantries and the New Hampshire Food Bank's USDA Summer Feeding Program for children. This seed money has been matched and leveraged by Hood and Cabot, making even more dairy products available to food-insecure families. "We are extremely grateful for the donations of milk and cheese," said Mel Gosselin, Executive Director of the New Hampshire Food Bank. "It's rare that we see milk donated, and when we have it as part of our inventory it goes quickly. This is a great example of a public/private partnership that is working to end hunger in our state.
The source of the NHDAMF grants is the remainder of Northeast Interstate Dairy Compact funds, which were collected from 1997 to 2001 on milk sales in New England during periods of low farm milk prices, to help stabilize the New England dairy economy. Some money had been retained in escrow and was finally released this year, with equal portions going to each of the six New England states. We sought recommendations from members of the Granite State Dairy Promotion board of directors—a statewide representative group of dairy farmers—on how dairy farm families would like to see the money used. The farmers chose donating the money for food assistance programs to purchase milk for children and families in need.
H.P. Hood LLC is leveraging the impact of the farmers' milk money with an equal in-kind donation of milk. The company will contribute gallon jugs of milk from its Concord processing plant through the New Hampshire Food Bank to local food pantries and soup kitchens throughout the state. "Hood is participating because we believe access to nutritious foods is especially important in this economy, as families struggle to put healthy foods on the table," said Lynne Bohan, Vice President of Public Relations and Government Affairs. Eating healthy is especially important for children, since kids' growing bodies need the nutrients milk supplies, particularly calcium and vitamin D."
Cabot Creamery Cooperative, owned by farm families throughout New England and New York, including 60 in New Hampshire, further expanded this effort by donating a truckload of packaged shredded Monterey Jack cheese to the New Hampshire Food Bank. Agri-Mark and Cabot CEO Rich Stammer said the donation of 200 cases of cheese, with a retail value of $7,896, was made on behalf of the dairy farm families that own the cooperative. Taken together, this initiative is making nearly $14,000 of fresh milk and dairy products available to New Hampshire households in need of food assistance this summer.
The food pantry recipients of the milk money grants had to have the refrigeration capacity and ability to distribute fresh milk to their clients. Awards of $620 were made to the Claremont Food Pantry and Soup Kitchen, St. Vincent de Paul Society Food Pantry in Exeter, Corpus Christi Food Pantry in Nashua, and the Lancaster UMC Food Pantry.
Ariela Torgersen of the Nashua food pantry expressed gratitude for the milk money. "Milk is one of the most requested foods by our families, and the least-available," she said. The perishability of fresh milk makes it unsuited to the typical non-perishable food drives.
Lorraine Merrill, Commissioner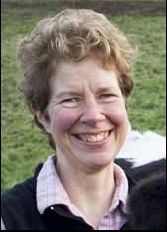 (reprinted from the Weekly Market Bulletin, June 20, 2012)
SUBSCRIPTION NOTE:
The NH Department of Agriculture, Markets & Food Division of Agricultural Development compiles market information and publishes the Weekly Market Bulletin for the agriculture community. The Bulletin is the department's 'publication of record' and includes appropriate industry notices, announcements, seasonal information and market survey data. Subscribers may advertise in the popular agricultural classified advertising at no charge. One-year subscriptions are $28 for delivery by U.S. Postal Service, or $22 for delivery by secure internet. Sign up for the Weekly Market Bulletin by calling the office at 271-2505 and providing a credit card for payment; or visit the office at 25 Capitol St., Concord; or mail in your request with a check. Be sure to provide your address, phone number, and if you are requesting an online subscription, an email address.