Home » From the Commissioner, NHFN Updates
Maple Season off to an Early Start
New Hampshire Department of Agriculture, Markets & Food (March 14, 2016)
Bruce Bascom of Bascom Maple Farms, Inc., in Alstead says the early start to this year's sap run caught a lot of maple producers "with their buckets down." Last Thursday (2/25)  Bascom reported their own operation had already produced 15 percent of their expected crop in just two days, with only 25 percent of their taps in. He expected to have boiled a full 25 percent of expected total production by Friday (2/26) night.
"Surprisingly early" is how Bascom described this season of virtually "no winter." He noted that working in the woods is easy this year with little to no snow on the ground—a major contrast to last year when sugarmakers had to struggle through deep snows and frigid temperatures to put in their taps.
Bascoms run 92,000 taps, and expect to make 40,000 gallons of syrup, although final volume will depend on how the rest of the season plays out. Sugar content has been averaging two percent, Bascom said, and so far most all the syrup they have seen—including syrup brought in by Vermont and New Hampshire producers for bulk sale to Bascoms—has been of the top two grades. But dark syrups would not be expected this early, he added.
Bascom Maple Farms is one of the largest producers of maple syrup in New England, and also a major supplier of maple products to packers, distributors, manufacturers, retailers and other food businesses. Demand continues very strong for real maple syrup, but wholesale market prices are largely determined by the Canadian supply, which dominates the market. Bulk syrup prices are under pressure from large supplies and favorable Canadian dollar exchange rates that draw more syrup across the border. Currently the top grades of syrup are bringing $2.20/pound delivered, Bascom said, compared to $2.35/pound last year at this time.
Maple producer and former Commissioner Steve Taylor, was recently quoted in the Rural Blog explaining that "cheaper syrup from the Quebec cartel has knocked 10-15 percent off the historic highs of a couple of years ago for bulk ('barrel') syrup, plus what some of us fear is over-expansion down here, especially in Vermont where seems like everybody has doubled tap numbers in the past five years and could be heading us onto the path of dairy where there's too much milk pressing prices downward. We shall see."
The New Hampshire maple industry continues to spawn innovation. "A young guy named Clayton Christie, from Henniker, is becoming a force in maple equipment," Taylor noted recently. Christie's firm, Maple Expert Solutions, manufactures reverse-osmosis (RO) and releaser equipment, including the recent sale of a large double RO machines to Bruce Bascom. A civil engineer who grew up in the state's maple industry, Christie builds his machines using off-the-shelf components, unlike others that require expensive proprietary parts for repairs and maintenance. Bascom says their machine operates with a variable-speed drive and converts their single-phase power to three-phase for additional energy efficiency. Christie's website says,
"If you, the producer, bring a problem to MES, we will work to design a solution. Whether designing a pump station or a feature you would like in an RO, we will come up with a usable and progressive solution to the problem. Our recently work includes pre-heating steam-a-way air, pre-heating sap entering steam-a-ways, custom automation for reverse osmosis, remote pump station monitoring, and much more."
The maple industry got some attention last week by joining toether across multiple states to demand that the U.S. Food & Drug Administration (FDA) crack down on fake maple products that display misleading labeling and packaging. "This unchecked misbranding has an adverse impact on manufacturers of products containing real maple Syrup" and "deceives consumers," the letter charges.
Lorraine Merrill, Commissioner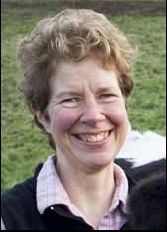 Department of Agriculture, Markets, & Food
(This column is excerpted from the Weekly Market Bulletin, March 2, 2016)
SUBSCRIBE TO THE ENTIRE WEEKLY MARKET BULLETIN:
The NH Department of Agriculture, Markets & Food Division of Agricultural Development compiles market information and publishes the Weekly Market Bulletin for the agriculture community. The Bulletin is the department's 'publication of record' and includes appropriate industry notices, announcements, seasonal information and market survey data. Subscribers may advertise in the popular agricultural classified advertising at no charge. One-year subscriptions are $28 for delivery by U.S. Postal Service, or $22 for delivery by secure internet. Sign up for the Weekly Market Bulletin by calling the office at 271-2505 and providing a credit card for payment; or visit the office at 25 Capitol St., Concord; or mail in your request with a check. Be sure to provide your address, phone number, and if you are requesting an online subscription, an email address.