Home » From the Commissioner
Manchester School of Technology Awarded 'Food For All' Grant
New Hampshire Department of Agriculture, Markets & Food (April 9, 2012)
The Manchester School of Technology (MST) recently learned that their application to the national FFA 'Food For All' grant program was selected for funding. This is a service-learning program funded by Farmers Feeding the World and the Howard G. Buffett Foundation. Just over $330,000 was awarded through the program this year, to 140 chapters from 41 states. Chapters may apply for up to $2,500 to support year-long service-learning projects focused on developing and implementing sustainable hunger programs. FFA defines service-learning as a method of teaching and learning that challenges students to identify, research, develop, and implement solutions to identified needs in their school or community—as part of their curriculum.
MST's grant will support their 'Food from the Ground Up' program. They will use the funds to plant a variety of fruits, vegetables and herbs for the numerous shelters and soup kitchens throughout their community. The students will also introduce participants to safe and productive home-gardening practices. NHFFA holds their big annual convention on Thursday and Friday next week at the Attitash resort in Bartlett.
Bulletin readers will recall the recent announcement of the plan to prevent the closing of the NH Veterinary Diagnostic Laboratory with additional funding and business organization and planning to position the lab for a more secure and sustainable future. This week the department and UNH, which operate the lab jointly, announced the next steps in developing and implementing plans to gain efficiencies, enhance revenues and expand services to veterinarians and farmers. The new organization plan provides for greater focus on increasing revenue and service to the veterinary and agricultural communities, and will allow the pathologists to concentrate on diagnostics and teaching and advising students in UNH's pre-vet and pre-med programs. When the lab was threatened with closing, students and parents communicated very clearly about the importance of that advising and mentoring—including hands-on work opportunities for students in the lab—to UNH's highly esteemed pre-veterinary programs.
Under the reorganization, Rob Gibson, an accomplished microbiologist who has been with the lab for 18 years, will serve in the new position of managing director, responsible for business processes and overall management of lab operations and staff. He will lead development and implementation of new and improved business practices, customer relations and service, marketing strategies, and related management activities. Gibson is also known to many in the agricultural community as a partner in Yellow House Farm in Barrington—a diverse and growing poultry farm that specializes in heritage breeds and educational programs.
The reorganization will allow Dr. Richard French, director of the lab for the past four years as well as director of the university's pre-vet advising program, to devote more time as head pathologist on clinical veterinary diagnostics, as well as his role as clinical teaching faculty and academic advisor for the university's pre-veterinary and biomedical science students.
The NH ROPS (Roll-Over Protection Structures) Rebate Program recently received another generous contribution. North Country Tractor, Inc., with stores in Concord, Dover and Ossipee, together with John Deere donated $3,200 to the fund. That will fund rebates to install at least four ROPS on unprotected older-model tractors. Again, please thank our generous donors to the NH ROPS Rebate Program. For more information, visit http://ropsr4u.com or call 800-343-7527.
Lorraine Merrill, Commissioner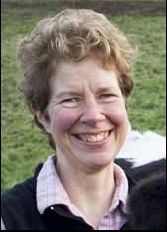 (reprinted from the Weekly Market Bulletin, April 4, 2012)
SUBSCRIPTION NOTE:
The NH Department of Agriculture, Markets & Food Division of Agricultural Development compiles market information and publishes the Weekly Market Bulletin for the agriculture community. The Bulletin is the department's 'publication of record' and includes appropriate industry notices, announcements, seasonal information and market survey data. Subscribers may advertise in the popular agricultural classified advertising at no charge. One-year subscriptions are $28 for delivery by U.S. Postal Service, or $22 for delivery by secure internet. Sign up for the Weekly Market Bulletin by calling the office at 271-2505 and providing a credit card for payment; or visit the office at 25 Capitol St., Concord; or mail in your request with a check. Be sure to provide your address, phone number, and if you are requesting an online subscription, an email address.