Home » From the Commissioner
Make Every Day 'Don't Fry Day'
New Hampshire Department of Agriculture, Markets & Food (June 3, 2013)
Orford tree farmer Tom Thomson had suggested that we dedicate a column annually to reminding farmers and others who work outdoors of the occupational health hazards of skin cancer. This is the time of year when exposure to sun can be greatest. The National Council on Skin Cancer Prevention has designated the Friday before Memorial Day as 'No Fry Day,' an effort to raise awareness of sun safety practices, eliminating ultraviolet (UV) radiation overexposure, and preventing skin cancer. Skin cancer is the most common type of cancer in the country, and in the past 30 years the percentage of people who develop melanoma has more than doubled. This year alone, the American Cancer Society estimates there will be more than 76,250 new cases of malignant melanoma, the most serious form of skin cancer, and more than 2 million new cases of basal cell and squamous cell skin cancers in the United States.
Over the past 30 years, the number of melanoma cases has increased more than any other cancer in both New Hampshire and the U.S. In 2013, an estimated 350 New Hampshire residents will be newly diagnosed with melanoma, and about 40 will die from the disease. "Most skin cancers are caused by overexposure to UV radiation," notes Dr. José Montero, Director of Public Health at the New Hampshire Department of Health and Human Services. "Unfortunately here in New Hampshire we have seen an increase in cases lately, particularly among young women. There are, however, prevention tips everyone can and should follow when it comes to sun exposure."
These tips will help to keep family members of all ages sun safe this summer:
 Avoid getting a sunburn
Avoid sun tanning and tanning beds
Seek shade between 10:00 am to 4:00 pm
Cover up; wear sun-protective clothing including a wide-brimmed hat
Wear sunglasses with 99-100% UVA/UVB protection
Use sunscreen (SPF 30 or higher)


New Food and Drug Administration regulations no longer allow sunscreens to use the words "sunblock," "waterproof," or "sweatproof," because all sunscreens need to be reapplied every two hours–more often when sweating or getting wet. Sunscreen products that pass the broad-spectrum test of protecting against both UVA and UVB rays are allowed to be labeled as "broad spectrum." 
"Fortunately, skin cancer is highly curable if found early and it can be prevented," Montero stresses. "The best way to detect skin cancer early is to examine your skin regularly and recognize changes in moles and skin growths. Talk with your healthcare professional if you have specific questions."
For more information about Don't Fry Day, go to http://www2.epa.gov/sunwise/forms/take-dont-fry-day-pledge .  For more information about sun safety and skin cancer prevention, visit http://www.cdc.gov/cancer/skin

EAB Quarantine Update
State Entomologist Piera Siegert has announced that the emergency quarantine put in place on April 8 after confirmation of the first detection of emerald ash borer in the city of Concord has been made permanent. The EAB quarantine prohibits the movement of ash materials from Merrimack County. In addition, the quarantine on out-of-state firewood that was put in place two years ago to help avoid the introduction of Asian longhorn beetle and EAB, also remains in effect.
"Forest destroying insects and diseases can be unwelcome hitchhikers in firewood. Don't bring unwanted visitors to your favorite camping spots," advises Siegert. Throughout this camping season, she wants all those who enjoy burning wood at their campsite or second home to take a firewood pledge to: 1) buy it local, burn it local; or 2) use only certified heat-treated firewood.
Lorraine Merrill, Commissioner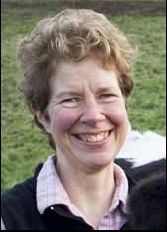 (reprinted from the Weekly Market Bulletin, May 29, 2013)
SUBSCRIPTION NOTE:
The NH Department of Agriculture, Markets & Food Division of Agricultural Development compiles market information and publishes the Weekly Market Bulletin for the agriculture community. The Bulletin is the department's 'publication of record' and includes appropriate industry notices, announcements, seasonal information and market survey data. Subscribers may advertise in the popular agricultural classified advertising at no charge. One-year subscriptions are $28 for delivery by U.S. Postal Service, or $22 for delivery by secure internet. Sign up for the Weekly Market Bulletin by calling the office at 271-2505 and providing a credit card for payment; or visit the office at 25 Capitol St., Concord; or mail in your request with a check. Be sure to provide your address, phone number, and if you are requesting an online subscription, an email address