Home » From the Commissioner
Look for More Local in Retail
New Hampshire Department of Agriculture, Markets & Food (February 25, 2016)
Walking into the first-ever Farm to Retail Collaborative Matchmaking event last Thursday was like walking into a humming beehive. The large room at the Amoskeag Beverages warehouse in Bow was lined with rows of tables where farmers and specialty food producers displayed products and samples to tempt prospective buyers. The room was buzzing with activity, and everyone seemed to be enjoying themselves. A total of 37 vendors and more than 20 buyers participated in the event, along with representatives from the department and our co-sponsors, the NH Grocers Association and NH Made.
"The whole idea of the event was to put buyers and sellers together in the same room and give them the chance to talk one-on-one," notes Gail McWilliam Jellie, director of Agricultural Development, "and that seemed to happen pretty successfully." Gail coordinated planning for the event with John Dumais of the NH Grocers Asociation and his team. We also appreciated the generosity of Amoskeag Beverages in providing the location, tables and chairs, parking, signage for the parking areas and a police officer to assist with exhibitor parking and safety.
The predominant response from participating vendors was "please do this again!" John Dumais said their members are also eager to make this a regular event. Many vendors came away with orders in hand, and others said they had made positive contacts and good leads. Many participants responded promptly to our post-event survey, and we hope more will provide their feedback to help make the next event even better.
Henry Huntington was at the event to introduce lēf Farms (pronounced 'leaf') salad greens, the newest enterprise from Pleasant View Gardens of Loudon. Lēf greens will be grown hydroponically in advanced climate-controlled greenhouses. Fresh and flavorful blends of baby greens will be harvested year-round. People driving route 106 near NH Motor Speedway have watched the five large greenhouses erected on the site of a reclaimed gravel pit.
"It's been a natural progression for us," Huntington explains. "We started with flowers, incorporated edibles, and now we're involved in the production of food for direct consumer consumption." They aim to meet the demand for fresh, locally grown greens on a scale to supply supermarkets, groceries, restaurants and institutions.
Bob LaDue, lēf VP and COO, is an experienced expert in hydroponics. "We will initially be able to produce 1.3 million pounds of fresh greens a year, with tremendous future capacity," he notes. They hope to ship the first crop later this spring.
*****
Amy Ouellette, UNH Cooperative Extension's Food and Agriculture Programs team leader for the last four years, has been promoted to associate director of programs. In this position–the highest level agriculture has been represented in Extension administration in many years, Amy is responsible for overseeing programs across the organization. Working with UNHCE dean and director Ken LaValley, she will play a key role in leading the implementation of Extension's new strategic plan.
After earning a B.S. in Horticulture and Agronomy at UNH, Amy worked as a research technician at the Woodman Horticulture Research Farm for now-retired Extension Fruit Specialist Bill Lord. She went on to earn her M.S. in Plant Biology with Brent Loy, professor of Plant Genetics. Amy is well known in the state's farming community, having also previously served as Extension agricultural resources educator in Merrimack and Belknap counties.
Amy has been a valued partner with this department, leading initiatives including food safety training for farm poultry and meat processors, online training for certification for pesticide applicators, and an interdisciplinary team of specialists educating farmers on the federal Food Safety Modernization Act. A national search is being conducted for a new Food and Agriculture Program Team Leader.
Lorraine Merrill, Commissioner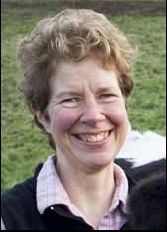 Department of Agriculture, Markets, & Food
(This column is excerpted from the Weekly Market Bulletin, Feb. 24,2016)
SUBSCRIBE TO THE ENTIRE WEEKLY MARKET BULLETIN:
The NH Department of Agriculture, Markets & Food Division of Agricultural Development compiles market information and publishes the Weekly Market Bulletin for the agriculture community. The Bulletin is the department's 'publication of record' and includes appropriate industry notices, announcements, seasonal information and market survey data. Subscribers may advertise in the popular agricultural classified advertising at no charge. One-year subscriptions are $28 for delivery by U.S. Postal Service, or $22 for delivery by secure internet. Sign up for the Weekly Market Bulletin by calling the office at 271-2505 and providing a credit card for payment; or visit the office at 25 Capitol St., Concord; or mail in your request with a check. Be sure to provide your address, phone number, and if you are requesting an online subscription, an email address.