Home » From the Commissioner
Local Foods Star at North Country Inaugural Ball
New Hampshire Department of Agriculture, Markets & Food (January 4, 2013)
Shortly after winning election in November, Governor-Elect Maggie Hassan said she wanted the menu for her North Country Inaugural Ball to feature local New Hampshire foods, including many produced in the North Country. The owners and management of the Omni Mount Washington Resort and Bretton Woods Ski Area, the venue for the dinner and ball, enthusiastically embraced the idea. The "black tie optional" celebration is slated for January 12.
"We're very excited to host the Inaugural Ball for the North Country," says Omni Mount Washington Managing Director Steve Hilliard, who happens to be a Lancaster native. "The opportunity to really showcase the foods and growers and purveyors of New Hampshire is just the icing on the cake."
Hilliard and Executive Chef Eddie Swetz have been working closely with the Farm to Restaurant Connection's Charlie Burke and with Julie Moran of Colebrook, who has assisted North Country farmers to coordinate marketing efforts, to put together a menu featuring locally raised beef and chicken, fresh produce, and New Hampshire fish. The challenge was not so much in finding fresh vegetables beyond winter squash and potatoes to serve to a large and august gathering in January, but rather in choosing which of the many choices to serve. Growers are using high and low tunnel technology to extend growing seasons to supply growing year-round markets for local produce. Julie Moran and Charlie Burke have rounded up a selection of meats, cheese and vegetables from New Hampshire farms for Chef Swetz to prepare for the new governor and her ball guests.
Hilliard is working with the inaugural committee and the food sourcers to provide guests with take-away information on the farms supplying the inaugural ball foods. He hopes the illustrated table-top tent cards will inspire the North Country movers and shakers in attendance to seek out local foods for their own future events and programs.
The elegant dinner plans are shaping up with chickens from Kelley Brook Farm in Greenland and Walpole Valley Farms in Walpole; beef from Yankee Farmer's Market in Warner, and Kris and Bert von Dohrmann's grass-fed belted Galloway beef from Otokahe Farm in Jefferson; butter from Contoocook Creamery at Bohanan Farm in Contoocook; and aged cheddar from Hatchland Farm in North Haverhill. Tim Wennrich of Meadowstone Farm in Bethlehem is sending hams, sausage, and carrots.
Charlie Burke and Julie Moran are aggregating fresh greens from Heron Pond Farm in South Hampton, The Vegetable Ranch in Warner, Lewis Farm in Concord, and more. Burke says securing the needed 75 pounds is a challenge because growers have geared production to their winter market commitments. Beets are coming from New Earth Organic Farm in Colebrook. Moran notes that this community farm has introduced leeks, kohlrabi, and Hokkaido (Red Kuri) squash to the North Country farmers markets and institutional buyers.
Stockwell Farms in Colebrook is sending butternut squash. When he isn't farming, owner Dean Stockwell is also a nutritionist at several local hospitals. Chef's potatoes are from Haynes Homestead in Colebrook. Shallots are from Apple Haven Farm in Stewartstown on Piper Hill, near the Canadian border. Alan Brasseur of Northern Woods Garden in Groveton is sending frozen sweet corn.
Rock stars appreciate locally raised foods when they are on tour. The Ferdinando family's J&F Farms, Inc. in Derry coordinated local meats and veggies and milk to feed the Dave Matthews Band and crew before their recent Manchester concert. Amanda Ferdinando works for Live Nation, which puts on concerts around the country. She calls on sister and brother-in-law Melissa and Tony Dolloff and their dad, Phil Ferdinando, for concert dates in or near New Hampshire. The J&F team helped feed Bruce Springsteen and his band this past summer.
Lorraine Merrill, Commissioner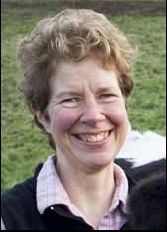 (reprinted from the Weekly Market Bulletin, Jan. 2, 2013)
SUBSCRIPTION NOTE:
The NH Department of Agriculture, Markets & Food Division of Agricultural Development compiles market information and publishes the Weekly Market Bulletin for the agriculture community. The Bulletin is the department's 'publication of record' and includes appropriate industry notices, announcements, seasonal information and market survey data. Subscribers may advertise in the popular agricultural classified advertising at no charge. One-year subscriptions are $28 for delivery by U.S. Postal Service, or $22 for delivery by secure internet. Sign up for the Weekly Market Bulletin by calling the office at 271-2505 and providing a credit card for payment; or visit the office at 25 Capitol St., Concord; or mail in your request with a check. Be sure to provide your address, phone number, and if you are requesting an online subscription, an email address.