Home » From the Commissioner
Local Foods Demand Booming
New Hampshire Department of Agriculture, Markets & Food (August 16, 2014)
The Market Basket debacle is contributing to dramatic increases in local farm product sales this summer. The improving economy and continuing growth of appreciation for the quality and authenticity of locally produced foods are also likely factors behind the growth in business reported by many New Hampshire farmers this summer.
The mood was ebullient at the Tilton Farmers Market last Friday for the NH Farmers Market Week and Eat Local Month celebration with Governor Hassan. At the Lee Farmers Market last Thursday, Steve Haendler, owner of Mildred's Drumlin Farm, a small vegetable farm and CSA in Lee, said his farmers market sales have doubled this month.
Tyler Hardy of Brookdale Fruit Farm in Hollis reports that the Market Basket boycott resulting from the Demoulas family feud has made this summer "both great and a challenge." Brookdale is GAP-certified and sells produce to more than 20 Hannafords and Shaws stores. GAP is the USDA Good Agricultural Practices food-safety audit program required by many wholesale food buyers and offered by our department's Division of Regulatory Services. Hannafords has been purchasing three times their usual amount from Brookdale, Hardy notes.
"This is great because we are moving everything we can pick," he says. "It is a challenge to keep up with the demand–both logistically and actually having the product on hand." Brookdale has purchased additional product from other farmers to help fill the expanded Hannafords orders.
The three generations of the Hardy and Whittemore families at Brookdale Fruit Farm also sell their fruits, vegetables and plants from their busy year-round farmstand. In addition to their grocery store accounts, Brookdale sells a lot of product to other farmstands, CSA farms, and local stores. Hardy says sales to these outlets have also greatly increased. "Our farmstand customers say they are busier than ever as well," he adds. "This is all good for our business," Hardy says. But he does feel badly for farms and other businesses that supply Market Basket stores.
The Market Basket situation has caused some disruption in milk markets, for example, as sales have shifted from Demoulas stores to competing chains. Different dairy processors hold the contracts for store-brand milk. This has resulted in rerouting of tanker loads of milk, leaving some plants idling and others barely able to keep up with increased demand.
For whatever reasons, it seems more new customers are choosing to purchase local foods from all venues this summer. Hardy and other farmers experiencing this trend hope it continues. "Hopefully people will understand that local farms are the place to buy the freshest produce," Hardy says. "Ultimately this whole Market Basket situation is an awful thing for the thousands of company employees. But we will take advantage of this opportunity to show the public how great buying local can be."
…..
UNH Cooperative Extension Entomology Specialist Alan Eaton and Field Specialist George Hamilton have just published a new fact sheet to help farmers and gardeners with managing squash vine borers. The six-page fact sheet with color photos is available on the UNHCE website at http://www.extension.unh.edu/resources/files/Resource004198_Rep6024.pdf , or by calling the UNHCE Education Center and Info-Line at 877-398-4769. The fact sheet is based in part on trapping and survey work by the authors, funded by NH Department of Agriculture Markets & Food IPM grants and a National Institute for Food and Agriculture IPM grant. The fact sheet discusses the insect's life cycle and host preferences, and options for managing this pest.
The department's IPM program encourages the practice of integrated pest management–a strategy that combines biological, cultural, mechanical (physical) and chemical methods to minimize health and environmental risks and economic impacts.
Lorraine Merrill, Commissioner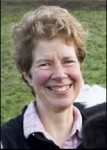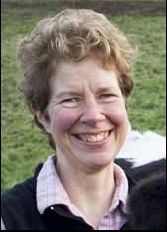 Department of Agriculture, Markets, & Food
(This column is excerpted from the Weekly Market Bulletin, August 13, 2016)
SUBSCRIBE TO THE ENTIRE WEEKLY MARKET BULLETIN:
The NH Department of Agriculture, Markets & Food Division of Agricultural Development compiles market information and publishes the Weekly Market Bulletin for the agriculture community. The Bulletin is the department's 'publication of record' and includes appropriate industry notices, announcements, seasonal information and market survey data. Subscribers may advertise in the popular agricultural classified advertising at no charge. One-year subscriptions are $28 for delivery by U.S. Postal Service, or $22 for delivery by secure internet. Sign up for the Weekly Market Bulletin by calling the office at 271-2505 and providing a credit card for payment; or visit the office at 25 Capitol St., Concord; or mail in your request with a check. Be sure to provide your address, phone number, and if you are requesting an online subscription, an email address.