Home » From the Commissioner
Local Foods, Big Results for Food Bank
New Hampshire Department of Agriculture, Markets & Food (October 13, 2014)
The New Hampshire Food Bank's annual Grow Local-Eat Local celebration and fund-raiser gets bigger and better every year. This year's theme was "Little Plates…Big Results." This culinary event draws some of the state's top chefs and food and beverage producers to benefit the Food Bank's Recipe for Success programs. Guests get to sample an array of dishes made with seasonal and locally produced foods. The evening offers an opportunity to chat with chefs and farmers, and brought in close to $18,000.
Guests learn about the Food Bank and its modern warehouse operation, and event partners—including the NH Farm to Restaurant Connection, Pete & Gerry's Organic Eggs and the NH Department of Agriculture, Markets & Food. Seventeen restaurants, wineries and breweries showed off their specialties. Granite State Dairy Promotion also participated this year
The Food Bank's Recipe for Success programs are led by Helen Costello, a registered dietitian with a master's degree in sustainable agriculture from Tufts who has long been active with the NH Coalition for Sustaining Agriculture. Recipe programs include a culinary training program to prepare individuals under financial hardship to pursue employment in the food service industry. Under Chef Jayson McCarter's guidance, trainees prepare hundreds of meals for feeding programs around the state. McCarter and his cadre of trainees offer sampling of local foods to Farm & Forest Expo participants each year.
Cooking Matters®, another Recipe program, is part of a national effort to give families the skills, knowledge, and confidence to prepare healthy and affordable meals. Training is provided to a wide group of low-income audiences from families, to teens to child-care providers.
Costello started the Food Bank's Production Garden, another Recipe for Success program, in 2008. Food Bank Executive Director Melanie Gosselin announced that this season the garden yielded 5,619 pounds of vegetables for the Culinary Job Training program, the Cooking Matters® program, and for distribution to the Food Bank's 400 partner agencies around the state. The garden is also an educational community resource–working with at-risk teens, refugee farmers, community groups, and corporate volunteer groups. Volunteers logged 2,184 gardening hours this season.
All this is a fitting lead-in to World Food Day, which is next Thursday, October 16. The 2014 World Food Day theme is Family Farming: Feeding the world, caring for the earth. The United Nations General Assembly has designated 2014 International Year of Family Farming, and the UN Food & Agriculture Organization chose this theme for World Food Day to raise the profile of family farming and smallholder farmers. The goal is to focus world attention on "the significant role of family farming in eradicating hunger and poverty, providing food security and nutrition, improving livelihoods, managing natural resources, protecting the environment, and achieving sustainable development, in particular in rural areas."
This international recognition of the important contributions of family farmers to world food security and sustainable development contrasts with the alternative "food day" promoted a week later by the Center for Science in the Public Interest and other advocacy groups that focus instead on negative claims about "costs" of agriculture.
*****
Staffers from the Division of Regulatory Services participated in the Northeast Organic Dairy Producers Association Annual Field Days event hosted recently by Stonewall Farm in Keene. Farmers came from throughout the Northeast, with a line-up of national and regional speakers.
*****
Hiram Watson of Farmington won 1st place with his giant pumpkin at Topsfield Fair in Massachusetts last weekend. The 1,900-pound squash set a new state record for New Hampshire, reports UNH Cooperative Extension Field Specialist George Hamilton.
Lorraine Merrill, Commissioner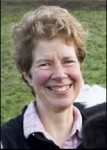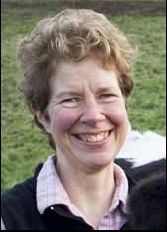 Department of Agriculture, Markets, & Food
(This column is excerpted from the Weekly Market Bulletin, October 8, 2014)
The NH Department of Agriculture, Markets & Food Division of Agricultural Development compiles market information and publishes the Weekly Market Bulletin for the agriculture community. The Bulletin is the department's 'publication of record' and includes appropriate industry notices, announcements, seasonal information and market survey data. Subscribers may advertise in the popular agricultural classified advertising at no charge. One-year subscriptions are $28 for delivery by U.S. Postal Service, or $22 for delivery by secure internet. Sign up for the Weekly Market Bulletin by calling the office at 271-2505 and providing a credit card for payment; or visit the office at 25 Capitol St., Concord; or mail in your request with a check. Be sure to provide your address, phone number, and if you are requesting an online subscription, an email address.