Home » From the Commissioner
Local Food Opportunities Keep Growing
New Hampshire Department of Agriculture, Markets & Food (February 10, 2014)
A couple of weeks ago signs posted in the egg case at the Shaw's supermarket in Stratham said that due to a shortage of organic and cage-free eggs, supplies might be limited. There were zero certified organic eggs—none from Pete & Gerry's Organic Eggs in Monroe, and very few Nellie's Nest or any other 'cage-free' labeled eggs.
Nellie's Nest is Pete & Gerry's line of cage-free, but not organic eggs. Jesse LaFlamme of Pete & Gerry's says their cage-free supply is actually okay, but they are short on organic. He says the shortage is mainly because their orders have jumped nearly 100% with competitor shortages. Pete & Gerry's has been seeking contract growers to raise more laying flocks in family-sized operations. LaFlamme reports that Randy Cassidy is ready to start construction in Haverhill this spring, and will have hens by September.
George Eccardt of Eccardt Farm in East Washington says their local meat sales have developed into a strong complement to their dairy operation. In recent years they have down-sized the dairy herd, and increased the beef herd. Despite the farm's off-the-beaten track location, customers find their way to the farm store to buy beef, pork, lamb, milk, eggs and more. The Eccards also sell their beef to restaurants. Appleseed Restaurant in Bradford features an eight-ounce 'Eccardt Farm burger' on its menu–an "all-natural" burger "made of locally raised beef with no additives."
The 2nd New England Meat Conference will be held March 7-8 at the Grappone Center in Concord. This regional conference features educational workshops, a trade show, and networking among farmers, butchers, chefs, consumers and other agriculture, marketing and culinary professionals. Learn more and register online at www.newenglandmeatconference.org, or contact Ally Piper for more details at info@newenglandmeatconference.org or 603-879-0798.
The Farm Credit Northeast Ag Enhancement Program recently awarded $39,500 to 14 organizations "to promote Northeast agriculture, support young and beginning farmer initiatives and encourage agricultural youth programs." The program is a joint effort of Farm Credit East, Yankee Farm Credit and CoBank. The University of New Hampshire received a $1,000 grant for the second annual New Hampshire Farm to School conference.
Save the May 20 date at the Canterbury Shaker Village for this event that brings together farmers and fishermen, teachers, school food service directors, non-profits and others from around the region. Farm to school topics will include school gardens, composting, fundraising, farming and institutional procurement, economic viability/opportunities for new and beginner farmers, communications and farm-based education and curriculum.
Reporters and analysts are still sorting out the 900-plus pages of the Farm Bill passed by the U.S. House last week after a two-year battle. Last-minute negotiated changes to dairy and other programs will have impacts on farming in New Hampshire and across the country. While spending was cut for food stamps and other programs, the bill increased funding for the Farmers Market and Local Food Promotion Program, Community Food Projects, Specialty Crop Block Grants, the Senior Farmers Market Nutrition Program, Beginning Farmers and the Healthy Food Financing Initiative.
The Food Insecurity Nutrition Incentive program is a new small, nationwide program that will allow low-income families to double their food stamp benefits at farmers markets. Patterned after some existing state and local programs, such as those offered at certain farmers markets in our state, this new program is expected to provide matching funds to farmers markets, up to $20 million annually for five years, providing incentives to SNAP recipients to buy more fresh fruits and vegetables with their benefits.
In Michigan 95% of food stamp users surveyed said they increased the amount of fruits and vegetables in their diet with their state program. And 90% said they reduced the amount of junk food purchases.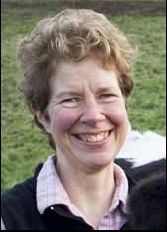 Lorraine Merrill, Commissioner 
Department of Agriculture, Markets, & Food
 (This column is excerpted from the Weekly Market Bulletin, Feb. 5, 2014)
SUBSCRIBE TO THE ENTIRE WEEKLY MARKET BULLETIN:
The NH Department of Agriculture, Markets & Food Division of Agricultural Development compiles market information and publishes the Weekly Market Bulletin for the agriculture community. The Bulletin is the department's 'publication of record' and includes appropriate industry notices, announcements, seasonal information and market survey data. Subscribers may advertise in the popular agricultural classified advertising at no charge. One-year subscriptions are $28 for delivery by U.S. Postal Service, or $22 for delivery by secure internet. Sign up for the Weekly Market Bulletin by calling the office at 271-2505 and providing a credit card for payment; or visit the office at 25 Capitol St., Concord; or mail in your request with a check. Be sure to provide your address, phone number, and if you are requesting an online subscription, an email address.