Home » From the Commissioner
Local Food Movement Growing Up?
New Hampshire Department of Agriculture, Markets & Food (April 8, 2015)
Media reports from Vermont to Texas have noted a leveling off in the farmers market boom. Sustaining the rapid growth in local farmers markets seen over the past decade would require more farmer-vendors and more customers. Krysta Harden, U. S. Deputy Secretary of Agriculture, recently published an article in the Sacramento Bee suggesting that what we are experiencing is the evolution and maturing of the local food boom.
"Recently, there has been a series of media reports suggesting the gangbusters growth in farmers markets is slowing, signaling a plateau in the local food movement. Not so," Harden wrote. "What we're seeing is the evolution of the local and regional food movement beyond weekend shopping into something more substantial and sustainable." She said basic laws of supply and demand are at work.
Harden cited a recent report from USDA's Economic Research Service, estimating that U.S. farmers sold $6.1 billion in locally marketed foods in 2012. "This is serious money," she noted. More of the growth is now coming through sales to retailers, institutions and restaurants, rather than farmers markets and CSAs. "The demand side is maturing as businesses pay more attention to what their customers want." From 2006 to 2014, the number of farmers markets nationally jumped 180 percent to 8,260. This growth has given farmers and consumers in all regions opportunities for direct-to-consumer sales.
Here in New Hampshire, and in other states, a growing number of schools, colleges, hospitals, and a wide variety of restaurants and food markets say they want to offer more locally produced foods to their customers. The National Restaurant Association continues to identify locally sourced produce, meat and seafood among the top culinary trends. Culinary or gastronomic tourism is becoming a trend, with regional cuisines and specialties becoming something like 'roots music.'John Dumais, president and CEO of the New Hampshire Grocers Association, says his members want to offer more New Hampshire-grown and produced products because their customers want more local foods. But the challenge is obtaining sufficient volumes and consistency of supplies from local farms to meet the needs of these markets.The Grocer's Association is always seeking opportunities to expand and increase the distribution of locally grown products. Working together to find solutions remains our top priority," Dumais notes.
A number of New Hampshire farms are selling to local independent retailers, supermarket chains and even big-box stores. But how can more farms and the processing and distribution sectors scale up to serve these larger marketing channels—at costs that the market can bear? A number of food and agriculture entrepreneurs, cooperatives, organizations and government agencies are working together to create food hubs and other workable solutions.
The 2012 Census of Agriculture found more than 163,600 farms engaged in the local food sector across the country, relying on both direct-to-consumer retail opportunities and institutional buyers. I hear from both farmers and consumers that they need multiple channels and places to sell and purchase local farm products. At a recent meeting of land conservation advocates, land trust staffers who are enthusiastic locavores said they—like other busy Granite Staters–need more convenient access to locally produced foods, including supermarkets. Many farmers say they want to expand their marketing channels to balance their direct-to-consumer CSA, farmstand and farmers market sales.
Harden, who is from a Georgia farm family, says the local food movement is "alive and well, it is growing up and becoming a healthy, established part of the broader marketplace"—and the best is yet to come.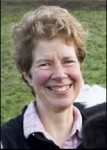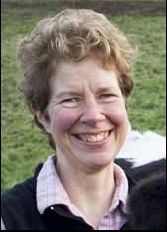 Lorraine Merrill, Commissioner
Department of Agriculture, Markets, & Food
(This column is excerpted from the Weekly Market Bulletin, April 1, 2015)
SUBSCRIBE TO THE ENTIRE WEEKLY MARKET BULLETIN:
The NH Department of Agriculture, Markets & Food Division of Agricultural Development compiles market information and publishes the Weekly Market Bulletin for the agriculture community. The Bulletin is the department's 'publication of record' and includes appropriate industry notices, announcements, seasonal information and market survey data. Subscribers may advertise in the popular agricultural classified advertising at no charge. One-year subscriptions are $28 for delivery by U.S. Postal Service, or $22 for delivery by secure internet. Sign up for the Weekly Market Bulletin by calling the office at 271-2505 and providing a credit card for payment; or visit the office at 25 Capitol St., Concord; or mail in your request with a check. Be sure to provide your address, phone number, and if you are requesting an online subscription, an email address.