Home » From the Commissioner
Little Comfort for Dairy Producers
New Hampshire Department of Agriculture, Markets & Food (September 6, 2016)
Last week the U.S. Department of Agriculture (USDA) announced some small steps to help dairy producers. USDA plans to purchase approximately $20 million (11 million pounds) of cheese from private inventories to assist food banks and pantries across the nation, and help reduce the cheese surplus that has been weighing down farm milk prices. USDA received requests from members of Congress, the National Farmers Union, the American Farm Bureau Federation and the National Milk Producers Federation to make an immediate dairy purchase.
However, this purchase is just a fraction of the $100 to $150 million of cheese that the National Milk Producers Federation and American Farm Bureau Federation had asked USDA to purchase, and which was projected to raise milk prices by about 16 cents.
National Farmers Union President Rogers Johnson responded to USDA's announcement with a press release. "Current projections indicate that farm revenue from milk sales this year will drop to $31.5 billion – a $20 billion plunge from 2014 revenue highs. Even with modest price rebounds, dairy producers are draining capital reserves, or worse, going out of business. Market challenges, including a glut of domestic and international milk, will require time to shrink inventories due to a tepid global demand. In the meantime, producers need meaningful assistance."
"NFU hopes USDA will continue to assist dairy producers as funding allows. We also recognize that USDA alone cannot solve the current problem. Congress must quickly provide the department with much needed resources so that they may better assist our nation's producers. NFU looks forward to working with both Congress and the USDA to assist producers who are on the brink of making career ending decisions about the future of their operations."
USDA is also extending the deadline for dairy farmers to enroll in the 2017 Margin Protection Program (MPP) from September 30 to December 16, 2016. This is the voluntary dairy safety-net program established by the 2014 Farm Bill which has been so ineffective in this crisis, as described in the August 17 Bulletin.
Agriculture Secretary Tom Vilsack did add in the announcement that, "USDA will continue to look for ways within its authorities to tackle food insecurity and provide for added stability in the marketplace."
Fifty people attended a meeting held by Congresswoman Annie Kuster in Claremont on Monday. Dairy farmers and other attendees expressed frustration and disappointment with MPP's performance during this period of prolonged operating losses. Kuster is working with colleagues to fix the program's formula to reflect regional feed costs. Adding urgency to the crisis–some farms in severe and extreme drought areas are running out of feed. Funding the state's Milk Producers Emergency Relief Fund could make a real difference. Yankee Farm Credit Branch Manager Morgan Rilling reported that no dairy farmers are cash-flowing now. Farm Credit East Branch Manager Dave Bishop warned this could be a longer down cycle for the industry.
*****
Massachusetts Agriculture Commissioner John Lebeaux invited his peers from the other New England states to tour the Boston Public Market last week. First opened in July 2015, Boston Public Market is an indoor, year-round marketplace housed in a building owned by the Massachusetts Department of Transportation in the Haymarket Square neighborhood–where residents and visitors can find fresh, seasonal food and specialty agricultural products from Massachusetts and New England. Market organizers would like to increase offerings from New Hampshire and other states. Cheeses from Doug and Debby Erb's Landaff Creamery are prominently featured in the Cellars at Jasper Hill cheese shop. In addition to permanent vendors, a rotating list of 'pop-up' vendors are featured. Check out the website to learn more about the market, its vendors and the many educational and promotional activities: http://bostonpublicmarket.org
Lorraine Merrill, Commissioner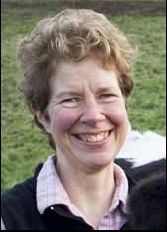 Department of Agriculture, Markets, & Food
(This column is excerpted from the Department's Weekly Market Bulletin, Aug.31, 2016)
SUBSCRIBE TO THE ENTIRE WEEKLY MARKET BULLETIN:
The NH Department of Agriculture, Markets & Food Division of Agricultural Development compiles market information and publishes the Weekly Market Bulletin for the agriculture community. The Bulletin is the department's 'publication of record' and includes appropriate industry notices, announcements, seasonal information and market survey data. Subscribers may advertise in the popular agricultural classified advertising at no charge. One-year subscriptions are $28 for delivery by U.S. Postal Service, or $22 for delivery by secure internet. Sign up for the Weekly Market Bulletin by calling the office at 271-2505 and providing a credit card for payment; or visit the office at 25 Capitol St., Concord; or mail in your request with a check. Be sure to provide your address, phone number, and if you are requesting an online subscription, an email address.