Home » From the Commissioner
LCHIP Grants Help Protect Ag Properties
New Hampshire Department of Agriculture, Markets & Food (December 15, 2016)
 Last Thursday leaders of the Land and Community Heritage Investment Program (LCHIP) announced the latest round of grant awards. LCHIP Board President Doug Cole, of D.S. Cole Growers in Loudon, and Executive Director Dijit Taylor led the event, with remarks from Governor Maggie Hassan and Senate President Chuck Morse, both of whom helped to congratulate the recipients. Project supporters from communities and organizations all over the state gathered with officials and reporters o learn about the 2016 crop of grant awards.
Gov. Maggie Hassan said the grant projects are "maintaining the culture that makes New Hampshire what it is and makes us what we are. Conservation is a good investment," the governor stressed, that returns $8 for every $1.
Thirty-five projects from all over the state were selected for LCHIP grants totaling $3.5 million—matched by nearly $20 million in additional funding from other sources. Recipients include 19 historic resource projects and 16 natural resource projects. As noted in an LCHIP press release, those 16 natural resource projects will protect more than 4,600 acres–including seven agricultural properties and 12 miles of river frontage. Historic resources grant projects date from 1758 to 1927, and include landmarks in rural towns—like the Jaffrey town house, and in urban communities—for example, the Colonial Theater in Laconia.
Farms and agricultural lands to be permanently protected from development with conservation easements are located from Bath to Swanzey to Nashua and Kensington. These farm projects reflect the goals of protecting productive agricultural soils, as well as protecting water resources, wildlife habitat, and forests. But the properties also exemplify the NH Preservation Alliance's advocacy for saving historic family farms and agricultural landscapes.
The City of Nashua, its Conservation Commission and the Society for the Protection of New Hampshire Forests will receive a $213,000 grant from LCHIP to assist in conserving Sullivan Farm. Sullivan Farm is the last surviving working farm within city limits of the state's second-largest city. Nashua and the Forest Society want to protect more than 40 acres of this farm known and loved for its scenic apple orchards, as well as for its greenhouses, flowering plants and fresh vegetables. Nashua Mayor Jim Donchess said, "I am exceedingly proud of Nashua's receipt of this Land and Community Heritage Investment Program grant for the Sullivan Farm conservation project. Sullivan Farm represents Nashua's proud agricultural heritage and preserving the farm ensures access for future generations to come. The funds are a crucial next step toward our ultimate and all-important goal of preserving a true treasure for the people of Nashua."  The grant will help to place a conservation easement on the farm, supporting ongoing agricultural use of this multi-generational farm, owned by the same family since 1911.
The Monadnock Conservancy was awarded a $100,000 matching grant, which will be used to purchase a conservation easement on 67 acres of fertile fields along the Ashuelot River in Swanzey. Owned by the Adams family of Windyhurst Farm in Westmoreland, the grant with allow the land to continue to grow corn and hay for the 400 registered Holsteins of Windyhurst Farm, as Stuart and Robyne work to bring their young adult children into the three-generation dairy and maple farm business.
Other farmland easement grants include $85,000 to the Ammonoosuc Conservation Trust for the Peters Family Farm in Bath; $153,000 to the Ausbon Sargent Land Preservation Trust for the Deuink farm in Danbury;  $125,000 to the Upper Valley Land Trust for Blackmount Farm in North Haverhill; and $175,000 to Southeast Land Trust of NH for the second phase of the Bodwell Farm conservation easement in Kensington. A legislative study commission on land conservation will be reporting its recommendations soon.
Lorraine Merrill, Commissioner 
NH Department of Agriculture, Markets, & Food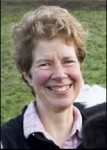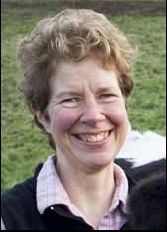 (This column is excerpted from the Department's Weekly Market Bulletin, Dec. 14, 2016)
SUBSCRIBE TO THE ENTIRE WEEKLY MARKET BULLETIN:
The NH Department of Agriculture, Markets & Food Division of Agricultural Development compiles market information and publishes the Weekly Market Bulletin for the agriculture community. The Bulletin is the department's 'publication of record' and includes appropriate industry notices, announcements, seasonal information and market survey data. Subscribers may advertise in the popular agricultural classified advertising at no charge. One-year subscriptions are $28 for delivery by U.S. Postal Service, or $22 for delivery by secure internet. Sign up for the Weekly Market Bulletin by calling the office at 271-2505 and providing a credit card for payment; or visit the office at 25 Capitol St., Concord; or mail in your request with a check. Be sure to provide your address, phone number, and if you are requesting an online subscription, an email address.