Home » From the Commissioner
Kuster on House Ag Committee
New Hampshire Department of Agriculture, Markets & Food (January 27, 2013)
The failure of the last Congress to pass a Farm Bill in 2012 means that the new Congress will start over again to craft a 2013 Farm Bill. But for the first time since the Farm Bill of 1948, New Hampshire will be represented as the House Agriculture Committee writes the nation's farm law. The 1948 Farm Bill was during Norris Cotton's two-term stint on the Ag Committee. Congressman Norm D'Amours was the last Granite Stater to serve on the Ag Committee, but no Farm Bill was written during his single term on the committee in the 94th Congress (1975-76).
After nearly 40 years with no New Hampshire representation on the U.S. House of Representatives Agriculture Committee, the farm and food community of the state took notice when newly elected District 2 Congresswoman Annie Kuster was appointed to the Ag Committee.
"We are fortunate to have Annie's service on this important committee," said Roger Noonan, New England Farmers Union (http://www.newenglandfarmersunion.org)  president and New Boston farmer in a press release. "Agriculture and related businesses generate $2.5 billion dollars in economic activity and thousands of jobs for New England. Annie's appointment will ensure a strong voice in federal farm policy for our state and for New England." Noonan says he's hopeful that Kuster's appointment to the Ag Committee "will not only strengthen New Hampshire's voice in federal farm policy, but reaffirm the importance and value of our farms, forests, and fisheries to our state leaders."
With responsibility for legislating a new five-year farm bill passed to this new Congress, Noonan adds, "I know we can count on Annie to fight for policies and programs that serve producers and consumers in New Hampshire and New England."
When asked for her comments on her appointment, Congresswoman Annie Kuster sent this email response:
"I'm proud to serve on the Agriculture Committee, and to have a chance to advocate for the health and well-being of New Hampshire farmers and families. As we get to work in the 113th Congress, I'm eager to partner with members of both parties to expand economic opportunities in rural communities, ensure efficiency in federal programs, and provide agricultural producers with the support they need to continue supplying affordable, quality products to consumers in America and around the world. I'm especially excited to further the development of renewable energy, protect the health of our forests, and support New Hampshire horticulture and other important sectors of our agricultural economy."
On Tuesday this week, Kuster received her subcommittee assignments, and both are important for New Hampshire. She will serve on the Subcommittee on Conservation, Energy and Forestry, with jurisdiction over soil, water, and resource conservation; small watershed program; energy and bio-based energy production; rural electrification; forestry in general and forest reserves other than those created from the public domain. She also will serve on the Subcommittee on Horticulture, Research, Biotechnology and Foreign Agriculture, with jurisdiction for fruits and vegetables; honey and bees; marketing and promotion orders; plant pesticides, quarantine, adulteration of seeds and insect pests; and organic agriculture, research, education and extension, biotechnology and foreign agriculture assistance, and trade promotion programs, generally.
Kuster joins four other New England members on the committee: Joe Courtney (D- CT), Peter Welch (D-VT), Jim McGovern (D-MA) and Chellie Pingree (D-ME). This is the largest representation that New England has had on the Ag Committee in many years, an indicator of renewed interest and growing importance of agriculture to New England's economy, environment and quality of life.
New Hampshire was represented on the very first House Agriculture Committee. Congressman Clifton Clagett, serving in the 16th Congress, was one of the original appointees to the Committee on Agriculture created in 1820. Thanks to Donna Gilbreath of the State Library and researcher Veronica Van Loan of Legislative Services for their historical research.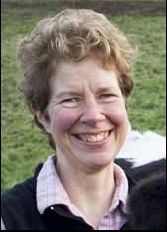 Lorraine Merrill, Commissioner                                                                        
(reprinted from the Weekly Market Bulletin, Jan 23, 2012)
SUBSCRIPTION NOTE:

The NH Department of Agriculture, Markets & Food Division of Agricultural Development compiles market information and publishes the Weekly Market Bulletin for the agriculture community. The Bulletin is the department's 'publication of record' and includes appropriate industry notices, announcements, seasonal information and market survey data. Subscribers may advertise in the popular agricultural classified advertising at no charge. One-year subscriptions are $28 for delivery by U.S. Postal Service, or $22 for delivery by secure internet. Sign up for the Weekly Market Bulletin by calling the office at 271-2505 and providing a credit card for payment; or visit the office at 25 Capitol St., Concord; or mail in your request with a check. Be sure to provide your address, phone number, and if you are requesting an online subscription, an email address.