Home » From the Commissioner
It's That Time of Year
New Hampshire Department of Agriculture, Markets & Food (December 21, 2014)
We are glad to feature another remembrance of farm Christmases past from John Porter in this issue (see http://newhampshirefarms.net/local-food-farm-buzz/memories-of-the-christmas-stocking.html ). Stories involving John's parents, Clifton and Doris Porter, send me to my cookbook shelf for my well-worn copy of Favorite Recipes from Cottage Hill Farm. This farm cookbook, written by Doris M. Porter and published in 1978, is testament to how much her life—and that of the farm—revolved around the kitchen, gardens and surrounding hillsides.
Favorite Recipes from Cottage Hill Farm reflects the history and culture of mid-twentieth century farming communities in New England. Doris Porter's original poem, "A Farmer's Wife" introduces the book, which is sprinkled with household and cooking tips—and some very humorous bits of wisdom and advice.
Doris Porter was the first woman in New Hampshire agriculture profiled by Helen Brody on the New Hampshire Farms Network website in honor of the department's Centenary Year of 2013-14. Find it on the web at http://newhampshirefarms.net/farm-women/doris-porter-1950s-farm-wife.html. John and his brother Norman hope to reprint their mother's cookbook, as people continue to express an interest in it. Writing that book was a long-time dream for Doris.
When the Porters bought their farm on Hardy Hill in Lebanon in the late 1940s, they named it Cottage Hill Farm because the previous owner, a well-to-do leather merchant in Boston, had built cottages along the top perimeter of the farm for his friends to stay in the summer. The cottages were like small houses, John says, with multiple rooms, except for the Stone Cottage, which was one-room and completely built of fieldstone except for the roof. This is an example of agritourism as part of the traditional northern New England landscape and economy.
We appreciate John's generosity in sharing his stories of the seasons on the farm with Bulletin readers. Each story reminds me of how much has changed—and yet how much remains the same with life on the farm, from one generation to the next. My parents also used the stocking-emptying tactic to keep my sisters and I distracted until our father came in from morning milking so we could finally open the gifts under the tree. But this delay in gratification also had the effect of helping us to more fully enjoy and appreciate the smaller gifts tucked into our stockings—just as John Porter describes. When our two sons were growing up, my husband and I used the same regime—relying on the Christmas stockings to help entertain the children until milking was done.
Another holiday difference for farm kids is that they typically are expected to help with chores. But even as a child, I think I recognized the holiday spirit in taking care of the animals and working together as a family. When the U.S. Department of Labor proposed three years ago to extend more child labor restrictions to the sons and daughters of farmers on their own family farms, the outpouring of protests spoke passionately to the many benefits farm kids derive from developing real skills and having real responsibilities. One reason many people give for maintaining small, part-time farming or homesteading enterprises is to provide the farm experience for their children or grandchildren.
After the Thanksgiving Day snowstorm and resulting widespread power outages, we will all be grateful to have an uneventful Christmas with uninterrupted electrical service. Everyone at the Department of Agriculture, Markets & Food joins me in wishing all our readers a happy and healthy holiday season and New Year.
Lorraine Merrill, Commissioner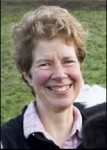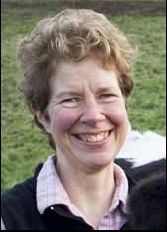 Department of Agriculture, Markets, & Food
(This column is excerpted from the Weekly Market Bulletin, December 17, 2014)
SUBSCRIBE TO THE ENTIRE WEEKLY MARKET BULLETIN:
The NH Department of Agriculture, Markets & Food Division of Agricultural Development compiles market information and publishes the Weekly Market Bulletin for the agriculture community. The Bulletin is the department's 'publication of record' and includes appropriate industry notices, announcements, seasonal information and market survey data. Subscribers may advertise in the popular agricultural classified advertising at no charge. One-year subscriptions are $28 for delivery by U.S. Postal Service, or $22 for delivery by secure internet. Sign up for the Weekly Market Bulletin by calling the office at 271-2505 and providing a credit card for payment; or visit the office at 25 Capitol St., Concord; or mail in your request with a check. Be sure to provide your address, phone number, and if you are requesting an online subscription, an email address.