Home » From the Commissioner
Iowa Corn to Coastal Fisheries
New Hampshire Department of Agriculture, Markets & Food (September 27, 2012)
On a visit to Iowa last week's National Association of State Departments of Agriculture meeting, we saw the prosperity brought to the region by the commodity grain boom and the ethanol industry. We also saw drought-parched fields of corn and soybeans—although fields in the Des Moines area were far from a total loss.
People brag that Iowa's human population of three million is dwarfed by the number of pigs—more than 20 million—in the state. Farm equipment is monster-sized and guided by the latest GPS and computing equipment to provide for precise placement of inputs and automatic data-recording, including crop yields from each acre as they are harvested.
Beef producers and processors in Iowa are concerned about declining numbers of cattle—due to loss of pasture lands. They worry the decline will lead to loss of beef industry infrastructure. While the economy is prospering, conversion to development is not the primary cause of loss of grazing land. It's conversion to corn that has reduced pasture access for cattle operators. Much of Iowa's farmland is owned by non-farmers, often absentee landlords who inherited the family farm. Corn growers can pay much higher rents, thanks to high prices brought in part by demand from ethanol plants that have sprouted across the Corn Belt.
Another change since my last visit a decade ago is the appearance of more New England-style, diversified smaller farms. The Des Moines Farmers Market is a beautiful sight, with over 70 vendors and an abundance of locally produced crops, food products and other goodies. Many of us remember the presidential election of 1988 when presidential candidate and former Massachusetts Governor Michael Dukakis admonished Iowa farmers beaten down by the 1980s farm crisis that they should imitate Massachusetts farmers—who were getting top-dollar for crops like arugula and Belgian endive. Some Iowa farmers are now doing just that. Still, the thought of any sizable portion of Iowa's more than 30 million acres of cropland planted to boutique vegetables is pretty humorous.
* * * * * *
 Two Seacoast celebrations this past weekend highlighted the connections between local food grown and produce on land, and locally caught or farmed fish and seafood. By coincidence, these events came just days before the National Marine Fisheries Service October 1 closure of large areas of our coastal waters to fishing to protect harbor porpoises. The fishermen say ever-tightening regulations are accelerating consolidation as "big box" vessels buy up quota of struggling family-owned smaller boats.
The Fourth Annual Fishtival drew nearly 5,000 people to Portsmouth's Prescott Park on Saturday to celebrate and sample fresh, local seafood and fish. People of all ages enjoyed the educational displays and activities, and the chance to tour fishing boats and talk with the fishermen. The Seafood Throwdown is a local take on the Iron Chef competitions. Two teams of chefs prepare a meal in front of an admiring audience—using a 'mystery fish' revealed at the start of the contest. The chefs then headed for the Portsmouth Farmers Market to obtain the accompaniments for the pollock and lobster. The chefs came back loaded with bok-choy, tatsoi, chard, purple potatoes, purple tomatillos, Japanese eggplant, onions and other vegetables and herbs. As the chefs worked, speakers highlighted the threats to the local fishing economy, and praised the quality of local foods, and how communities benefit when people choose to buy local.
Sunday was Slow Food Seacoast's(  http://www.slowfoodseacoast.org ) fourth annual Heirloom Harvest Barn Dinner. With 12 participating restaurants and more than10 source-farms, this event is a chefs-community labor of love. The theme was under-appreciated local fish and seafood—with a motif of some part of host farmer Josh Jenning's pig served in every course.
The Yankee Fisherman's Cooperative ( http://www.yankeefish.com ) at Seabrook Harbor has opened a retail market at 725 Ocean Boulevard, selling lobster, shellfish and finfish fresh off the boats.
Lorraine Merrill, Commissioner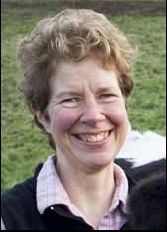 (reprinted from the Weekly Market Bulletin, Sept. 26, 2012)
SUBSCRIPTION NOTE:
The NH Department of Agriculture, Markets & Food Division of Agricultural Development compiles market information and publishes the Weekly Market Bulletin for the agriculture community. The Bulletin is the department's 'publication of record' and includes appropriate industry notices, announcements, seasonal information and market survey data. Subscribers may advertise in the popular agricultural classified advertising at no charge. One-year subscriptions are $28 for delivery by U.S. Postal Service, or $22 for delivery by secure internet. Sign up for the Weekly Market Bulletin by calling the office at 271-2505 and providing a credit card for payment; or visit the office at 25 Capitol St., Concord; or mail in your request with a check. Be sure to provide your address, phone number, and if you are requesting an online subscription, an email address.