Home » From the Commissioner
Introducing the NH Meat and Poultry Producer/Processor Project
New Hampshire Department of Agriculture, Markets & Food (October 28, 2016)
The Environmental Mediation Center (EMC), which administers the New Hampshire Agriculture Mediation Program, was recently awarded a Local Food Promotion grant from USDA to increase communication and collaboration between New Hampshire's meat and poultry producers and processors. The EMC will work with the Department of Agriculture, Markets & Food and UNH Cooperative Extension on this project–with the goals of increasing markets and production, lowering production costs, and increasing access to local meats.
People in New Hampshire are fortunate to have the opportunity to enjoy locally raised meats and poultry produced by our farmers. We take pride in the small and medium-sized, family owned farms that produce meat and poultry in our state. However, our smaller-scale meat and poultry farms face many challenges, including razor-thin margins because they must compete with much larger operations that enjoy economies of scale and the lower costs of production in other regions of the country. Additionally, the limited number of USDA-inspected processing facilities in the state makes scheduling processing appointments during high-demand periods difficult.
The NH Meat and Poultry Producer/Processor Project aims to help address these and other challenges that may be identified, by developing effective strategies that lower the cost of production for our state's livestock and poultry producers and address scheduling and efficiency issues for processing facilities.
We encourage meat and poultry producers and processors to fill out the online survey and participate in the focus group meetings that will be held throughout the state. Following the focus group meetings, the EMC will form meat and poultry producer and processor working groups to develop strategies and recommendations to grow this vital sector of our agricultural economy. For more information about this project, or to fill out the survey and learn about upcoming meetings, please visit the EMC website at www.emcenter.org.
The strong local and regional food systems in the Northeast are a bright spot for New Hampshire agriculture. Supporting domestic markets for local food supports job growth in agriculture and food processing and marketing, increases entrepreneurship in rural communities, and expands food access and choice. A week ago Monday, we hosted a pair of USDA forums that were part of a series being held around the country to lay the groundwork for the next Administration to continue to support growth in local and regional food systems and support innovation and intergenerational transfers in agriculture.
The afternoon forum featured a panel discussion on 'Frontiers in Local and Regional Meat' that looked at the challenges and opportunities in developing the local meat supply chain.  Moderated by Ag Development Director Gail McWilliam Jellie, the panelists included Kristi Atherton—co-owner of The Local Butcher in Center Barnstead; Bill Smith–Assistant Administrator for the Office of Field Operations with USDA Food Safety and Inspection Service; Eleanor Starmer–administrator of USDA Agricultural Marketing Service; and Ted Brady, State Director for USDA Rural Development.
New Hampshire has a number of challenges because of the smaller size of livestock farms and processing plants. Bill Smith emphasized some of the help available from USDA-FSIS for small plants. And Ted Brady strongly encouraged people considering new or expanding enterprises, and value-added or new marketing ventures to contact USDA Rural Development to learn about their loan and grant programs. Starmer noted that USDA has devoted considerable energy to supporting communities' local food strategies through the Know Your Farmer, Know Your Food efforts.
Discussion topics included the challenges of seasonality in demand for slaughterhouse and processing services, and meeting market demands year-round. EMC director Matt Strassberg described the NH Meat and Poultry Producer/Processor grant project that has just been funded by USDA, and handed surveys to livestock farmers in attendance.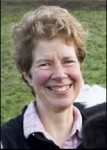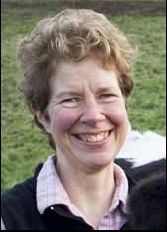 Lorraine Merrill, Commissioner 
Department of Agriculture, Markets, & Food
(This column is excerpted from the Department's Weekly Market Bulletin, Oct. 26, 2016)
SUBSCRIBE TO THE ENTIRE WEEKLY MARKET BULLETIN:
The NH Department of Agriculture, Markets & Food Division of Agricultural Development compiles market information and publishes the Weekly Market Bulletin for the agriculture community. The Bulletin is the department's 'publication of record' and includes appropriate industry notices, announcements, seasonal information and market survey data. Subscribers may advertise in the popular agricultural classified advertising at no charge. One-year subscriptions are $28 for delivery by U.S. Postal Service, or $22 for delivery by secure internet. Sign up for the Weekly Market Bulletin by calling the office at 271-2505 and providing a credit card for payment; or visit the office at 25 Capitol St., Concord; or mail in your request with a check. Be sure to provide your address, phone number, and if you are requesting an online subscription, an email address.