Home » Food System Builders, From the Commissioner
Interest Grows in Farm Organizations
New Hampshire Department of Agriculture, Markets & Food (December 9, 2012)
The Northeast Organic Farming Association of New Hampshire (NOFA-NH) has hired the organization's first executive director. Scott Morrison, president of the 41 year-old nonprofit dedicated to promoting and educating about organic farming, gardening and land care, announced the selection of Janet Wilkinson for the new leadership position.
Wilkinson brings to her new assignment a dozen years as an organizational development consultant to nonprofit businesses, plus executive directing experience. Her interest in organic farming and land care has really taken root over six years of homesteading on her family's property in Madison.
Wilkinson and the NOFA-NH board and staff have undertaken a strategic planning process to guide the continuing growth and development of the organization.  She will be working closely with Ray Conner, the coordinator of the grant-funded Beginner Organic Farmer Program which has brought growing visibility and interest to the organization.  For information on the popular NOFA-NH Winter Conference (March 1-2, 2013), the Bulk Order Program, and other efforts, check out the organization's brand-new website at www.nofanh.org. Wilkinson welcomes feedback and ideas from NOFA-NH stakeholders and the public. She can be reached at janet.wilkinson@nofanh.org or by phone at (603) 224-5022.
The USDA National Agricultural Statistics Service recently reported that in 2011 certified organic farmers in New Hampshire had $16.8 million sales, ranking third-highest among New England states. The largest share of sales, by far, is for livestock and poultry products (including organic milk and eggs). Organic maple syrup sales of $1,034,784 rival the total sales for organic vegetables at $1.2 million. New England as a region leads the nation in organic agricultural sales, with 4% of total ag sales, compared to just under 1% of total agricultural cash receipts nationally. Find the full results of the survey online at http://bit.ly/2011OrganicSurvey
The NH State Grange presented four agricultural awards this year. The State Grange gave its Legislator of the Year Award to Rep. Derek Owen at the annual Awards Banquet of the NH State Grange in Hampton Beach. Hudson Rep. Bob Haefner, who chairs the Legislative and Agriculture Department of the State Grange—and also chairs the House Environment and Agriculture Committee—reports that the three recipients of this year's agricultural awards were too busy with their farms to make the awards banquet. So he traveled to the recipients' local Grange meetings to present the awards: Century Farm Award to Fletcher Farms of Walpole at Walpole Grange; Two Hundred Year Farm to McQuesten Farm of Litchfield at Hudson Grange; Young Farmer Award to Tracie Smith of Tracie's Community Farm, Fitzwilliam at Peterborough Grange.
At the 2012 Eastern National 4-H Horse Roundup, an annual event held in Louisville, KY, New Hampshire youth earned the highest honors in the Horse Quiz Bowl, competing against more than 300 of the most knowledgeable 4-H Horse Program members from 25 states. Coached by Mary Davis of Madbury, the NH State Horse Quiz Bowl Team members were Leah Varney, 16, of Swanzey, Magdalena Kenter, 16, of Kingston, Emily Blain, 17, of Pembroke, and Kyle Edmonds,16, of Pepperell MA.
A New Hampshire delegation under the guidance of 4-H leader Julia Blood, of Swanzey participated in the 58th annual National 4-H Dairy Conference at the University of Wisconsin in Madison. Jeremy Jochums-Chickering of Swanzey and Courtney DeBlois of Colebrook were selected from a highly competitive field of applicants, based on a resume and interview which assessed their experience, knowledge and interest in the dairy industry. The educational program attracted approximately 200 youth and adult delegates from across the U.S.A. and Canada.
Folks who call or visit the NH Farm Bureau office can welcome Diane Clary, the new office administrator. The hiring of Clary to manage the office frees up Rob Johnson to focus more on policy, legislative and government relations as the organization's policy director.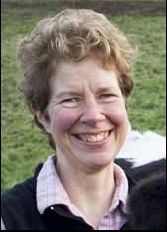 Lorraine Merrill, Commissioner                                                                        
(reprinted from the Weekly Market Bulletin, Dec. 5  2012)
SUBSCRIPTION NOTE:
The NH Department of Agriculture, Markets & Food Division of Agricultural Development compiles market information and publishes the Weekly Market Bulletin for the agriculture community. The Bulletin is the department's 'publication of record' and includes appropriate industry notices, announcements, seasonal information and market survey data. Subscribers may advertise in the popular agricultural classified advertising at no charge. One-year subscriptions are $28 for delivery by U.S. Postal Service, or $22 for delivery by secure internet. Sign up for the Weekly Market Bulletin by calling the office at 271-2505 and providing a credit card for payment; or visit the office at 25 Capitol St., Concord; or mail in your request with a check. Be sure to provide your address, phone number, and if you are requesting an online subscription, an email address.