Home » Explore NH, From the Commissioner
Hitting the Tasty Trails: New Hampshire's Wine, Cheese and Chocolate Trails
New Hampshire Department of Agriculture, Markets & Food (September 7, 2012)
The new guide to New Hampshire's Wine, Cheese and Chocolate Trails made its debut just in time for Labor Day weekend travel. This expanded guide is the successor to the New Hampshire Wine and Cheese Trail Guide which has consistently ranked among the most popular downloads from the Visitnh.gov website.
Print copies of this favorite brochure also fly off the shelves at the state welcome centers. The new and improved edition, created by the department's Division of Agricultural Development in partnership with the Department of Resources and Economic Development Division of Travel and Tourism, includes more wineries and more cheesemakers. The guide now features 11 cheese-producing dairies, 14 wineries, plus the addition of six chocolatiers.
Building on the state's new branding campaign, the brochure invites people to 'Live free and savor.'  The Visitnh.gov website features the Wine, Cheese and Chocolate Trails guide on its 'Tasty Itineraries' page, along with Granite State Dairy Promotion's Ice Cream Trail and the Maple for the Whole Family trip planner. The Taste of New Hampshire and NH Garden Guide highway maps along with these popular trail guides have generated a lot of interest. These attractive tools make it easy for people to plan an outing, a vacation, or as one family reported to us, a whole series of fun and educational summer activities.
Destinations featured in the new Wine, Cheese and Chocolate guide will bring people to other aspects of New Hampshire agriculture, too. For example, Taylor Brothers Sugar House & Creamery in Meriden, NH includes maple products and a working dairy farm. Visitors to Farnum Hill Ciders at Poverty Lane Orchards in Lebanon, NH can pick apples and stroll in the orchards as well as purchasing their highly-rated hard ciders.
A new entry on the winery list is the Vineyard at Seven Birches in North Haverhill, NH. The Fabrizio family has gradually expanded their orchard and Christmas tree farm since 1967, when Dick and Ann bought the former dairy farm perched on a breezy ridge with spectacular views across the Connecticut Valley to the mountains of Vermont. But the farm has really taken off since Dick retired as Grafton County extension 4-H educator, Ann retired from her career in teaching, and daughter Sheila returned to the farm full-time after serving in the Peace Corps. They added the Cider House Café, serving breakfast and lunch menus featuring local and home-made foods and baked goods.
Now the Fabrizios are putting the finishing touches on a new winery with function room. Visitors will be able to view the winemaking area through large windows in the function room. Winemaker Mark LaClair makes fruit wines from their own blueberries, apples and pumpkins, and buys grape juice for winemaking from around the world.
Nature trails, farm animals, a play area and special programs for classes or groups of children draw school groups and families to Windy Ridge. The new building features a porch with tables and chairs designed for hosting school groups.
* * * * * *
The dreaded Spotted Wing Drosophila (SWD) has spread rapidly. Trapping and monitoring of this new invasive pest—which spread coast-to-coast in just three years—is funded through the department's Integrated Pest Management grant program. SWD numbers in traps have increased dramatically, reports UNH Cooperative Extension Field Specialist George Hamilton. SWD has become a problem in later blueberries and now raspberries. Watch plums, peaches and grapes, he advises. Management may need to continue post-harvest, and sanitation is critical. If rotting or dropped fruit can not be cleaned up, consider directing a spray nozzle onto drops on the ground, he advises.
Lorraine Merrill, Commissioner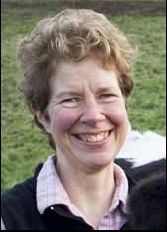 (reprinted from the Weekly Market Bulletin, Sept. 5, 2012)
SUBSCRIPTION NOTE:
The NH Department of Agriculture, Markets & Food Division of Agricultural Development compiles market information and publishes the Weekly Market Bulletin for the agriculture community. The Bulletin is the department's 'publication of record' and includes appropriate industry notices, announcements, seasonal information and market survey data. Subscribers may advertise in the popular agricultural classified advertising at no charge. One-year subscriptions are $28 for delivery by U.S. Postal Service, or $22 for delivery by secure internet. Sign up for the Weekly Market Bulletin by calling the office at 271-2505 and providing a credit card for payment; or visit the office at 25 Capitol St., Concord; or mail in your request with a check. Be sure to provide your address, phone number, and if you are requesting an online subscription, an email address.