Home » From the Commissioner
Help for Farmers Adding Value to Products
New Hampshire Department of Agriculture, Markets & Food (August 24, 2013)
I first met Neelima Gogumalla of Windham at the first-ever Granite State Dairy Promotion Mac & Cheese Bake-Off in 2011, where her two highly original, and delicious entries both won prizes, including 'Best New Hampshire Made.' Gogumalla has channeled her food skills and knowledge, and entrepreneurial talents to open a new business — Creative Chef Kitchens in Derry. Creative Chef Kitchens is an inspected commercial, rental kitchen for small and beginning bakers, caterers, sauce-makers and other food processors to get started in business, or prepare foods for special events.
Gogumalla thinks her commercial kitchen is a natural for farmers looking to diversify or add an enterprise by turning raw farm products into value-added processed foods. "As a matter of fact," Gogumalla wrote in an email, "we will have a company representing two farmers who have farm-raised free-range meats." Craig Fournier of Fournier Free-Range Foods in Hudson and livestock and poultry producers Steve Normanton and Omar Khudari will use Creative Chef Kitchens to make stews and soups with their meat, for sampling at farmers markets to promote meat sales. "Eventually he wants to sell the stews and soups as prepared meals," she adds. With the help of food safety consultant Ellen Weist, Fournier is currently completing his HACCP (Hazzard Analysis & Critical Control Points) food safety plan, and meeting the requirements of the local health inspector to use Creative Chef Kitchens. Coming from a career in food service and culinary arts, Fournier operates a mobile poultry processing business and hopes to eventually open a poultry processing plant.
Normanton and Khudari of Steve Normanton Grass-Fed Beef in Litchfield hire Fournier to process their pastured chickens. According to a recent blog post by Khudari on SteveNormanton.com, the USDA Food Safety & Inspection Service recently paid a visit on processing day at the Litchfield farm. "Small producer-growers like us are not required to have a government inspector present when we process chicken," Khudari writes. "However, we are required to abide by all the food safety requirements of the law–and the government can theoretically drop in whenever they want to see if we are doing it right." He reports USDA was curious and concerned about the trend in mobile processing and wanted to learn more. "Those USDA guys don't smile or chat very much," Khudari writes. "But we did get a one-word report card before they left: 'Phenomenal.'"
Their food safety consultant was also on hand for the USDA FSIS visit (Food Safety & Inspection Service). Based in Manchester, Ellen Weist provides food safety, food microbiology and regulatory policy assistance to small businesses, and has a strong interest in strengthening New England's agricultural community. "Food safety remains one of the most important responsibilities facing farmers and food manufacturers of any size," says Weist, who has 25 years experience in food manufacturing and distribution, and trained at Fort Sam Houston in Texas.  She sees Creative Chef Kitchens as a valuable resource providing the tools needed to safely prepare food without the normal start-up capital costs. "It is a wonderful opportunity I hope many will take advantage of," she adds.
Gogumalla is also working with Heather Vitella, a Sandown marketing consultant whose firm is called Cover Crop Marketing, and who works with farms on value-added opportunities. Creative Chef Kitchens also takes vendor space at local farmers markets for clients to market their products.
…..
The always informative and interesting Annual Summer Twilight Meeting & Research Field Day is coming up on Wednesday, August 28 from 5:00-8:00 pm at the UNH Woodman Farm. See the calendar at http://extension.unh.edu/Agriculture for details, or call Suzanne or Pat at UNH Cooperative Extension, 603-862-3200. This year's program includes apple disease research, late blight-resistant tomato varieties, hardy kiwi breeding, weed management projects, and much more. Sample the tasty fruits of the research–including conversation with presenters over dessert.
Lorraine Merrill, Commissioner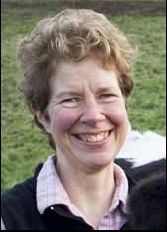 (reprinted from the Weekly Market Bulletin, Aug.21, 2013)
SUBSCRIPTION NOTE:
The NH Department of Agriculture, Markets & Food Division of Agricultural Development compiles market information and publishes the Weekly Market Bulletin for the agriculture community. The Bulletin is the department's 'publication of record' and includes appropriate industry notices, announcements, seasonal information and market survey data. Subscribers may advertise in the popular agricultural classified advertising at no charge. One-year subscriptions are $28 for delivery by U.S. Postal Service, or $22 for delivery by secure internet. Sign up for the Weekly Market Bulletin by calling the office at 271-2505 and providing a credit card for payment; or visit the office at 25 Capitol St., Concord; or mail in your request with a check. Be sure to provide your address, phone number, and if you are requesting an online subscription, an email address.