Home » From the Commissioner
Hart Honored as NH Outstanding Dietitian
New Hampshire Department of Agriculture, Markets & Food (December 26, 2011)
The New Hampshire Dietetic Association recognized Evelyn Hart, RD, LD as 2011 Outstanding Dietitian of the Year. Hart is the nutrition educator for the New England Dairy and Food Council here in New Hampshire. Based in Manchester, Hart works with school food service professionals and teachers in the state's schools, as well as other health-care professionals. The award was presented at last month's NHDA fall conference. Hart is a member of the American Dietetic Association, New Hampshire Action for Healthy Kids and currently serves on the Board of Directors for the New Hampshire Dietetic Association and as newsletter editor.
A registered dietitian, Hart works with schools to develop school wellness policies for nutrition and physical activity to address the childhood obesity crisis. She leads the Fuel Up to Play 60 campaign in New Hampshire, the national program co-sponsored by the National Football League and National Dairy Council geared to combating childhood obesity. Fuel Up to Play 60 and First Lady Michelle Obama's Let's Move! campaign recently teamed up on public service announcements encouraging young people and schools to join these efforts to promote healthier eating and physical activity habits.
Hart has held her current position for 10 years, after previously serving as executive director of the Maine Dairy Promotion Board and Dairy Council. She also has extensive experience in university food service and hospital nutrition services, including patient care and food service administration.
Dairy markets have been zig-zagging this fall, on a general trend downward from summer's high prices. Industry observers are hoping markets will not repeat the past decade's pattern of three-year boom and crash cycles, such as those endured by dairy farmers in 2006 and 2009. Presentations at the recent round of regional Agri-Mark cooperative meetings suggest cautious optimism that this downturn will not be so severe. Steep declines would be very painful for farmers, given the high costs of feed and fuel, and the shortages of forages in the region due to the 2011 weather disasters.
In the last four weeks, cheese commodity prices have fallen by more than 20%. However, lots of cheese is being traded at these lower prices, suggesting that prices may not go too much lower, and prices of nonfat dry milk and whey powders remain strong. U.S. dairy farmers can only hope that Norway's latest diet craze—which has resulted in a severe shortage of butter in that country—spreads to North America.
A University of Vermont study finds declining profitability of Vermont organic dairy farms from 2006 to 2010—down to an average net accrual income of $14,019 per farm, and 1.9% return on assets—without allowing for any increase in family living costs.  Rising costs mean 2011 margins will prove skinnier still, as organic milk has stayed a flat $30 per hundredweight for the last three years. The Northeast Organic Dairy Producers Alliance is calling for milk price increases to cover costs. The UVM authors basically conclude that neither organic nor regular milk prices support reinvestment for long-term sustainability.
A positive note from the recent Agri-Mark dairy cooperative regional member meeting in West Lebanon is the continuing strong performance of the co-op's branded Cabot and McCadam cheese and dairy product businesses. In 2012 Agri-Mark will celebrate the 20th anniversary of its merger with Cabot Cooperative Creamery. New CEO Rich Stammer noted in his remarks that in 1992, "Agri-Mark was kind of a break-even organization, and Cabot was bankrupt." In 2003, the cooperative acquired McCadam cheese—a venerable New York cheese company that was also in bankruptcy—and merged with the Chateauguay Cooperative of farms that supplied the McCadam plant. After 15 years of gradual investment and modest profitability in these businesses, the last five years have yielded average profits of around $15 million.
All of us at the Department of Agriculture, Markets & Food wish everyone a merry holiday season and a healthy and prosperous New Year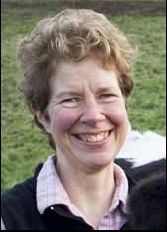 Lorraine Merrill, Commissioner                                                                        
(reprinted from Weekly Market Bulletin, Dec. 21, 2011)
SUBSCRIPTION NOTE:
The NH Department of Agriculture, Markets & Food Division of Agricultural Development compiles market information and publishes the Weekly Market Bulletin for the agriculture community. The Bulletin is the department's 'publication of record' and includes appropriate industry notices, announcements, seasonal information and market survey data. Subscribers may advertise in the popular agricultural classified advertising at no charge. One-year subscriptions are $28 for delivery by U.S. Postal Service, or $22 for delivery by secure internet. Sign up for the Weekly Market Bulletin by calling the office at 271-2505 and providing a credit card for payment; or visit the office at 25 Capitol St., Concord; or mail in your request with a check. Be sure to provide your address, phone number, and if you are requesting an online subscription, an email address.